Curtain Call:
Demob Happy to join Kagoule for DIY & Jägermeister's Curtain Call
The Brighton four-piece will join the Notts band for their show at The Old Blue Last this month.
Late last year, DIY announced that we'd be continuing to support new bands as they journey to the top by joining forces with Jägermeister for Curtain Call. Taking the meaning of 'the road to success' quite literally by basing itself on the iconic Curtain Road - home to many iconic labels, studios and venues - Curtain Call is about providing bands the opportunity - whether that be through recording, making videos or playing gigs - to make their next step really count.
Last month, we enlisted Brighton noiseniks Birdskulls for the first round of proceedings, while now, it's Nottingham trio Kagoule who'll be taking to the studio to record a new track, before playing live at the Old Blue Last.
That's not all - there are some very special guests in store too: Demob Happy will also be taking to the stage.
The Brighton-via-Newcastle quartet will be playing alongside Kagoule during the second round of Curtain Call gigs at The Old Blue Last on 23rd February 2016. Tickets for the show are on sale now exclusively from TicketWeb, so snap them up quick. The show is 18+ and ticket holders will be required to bring ID.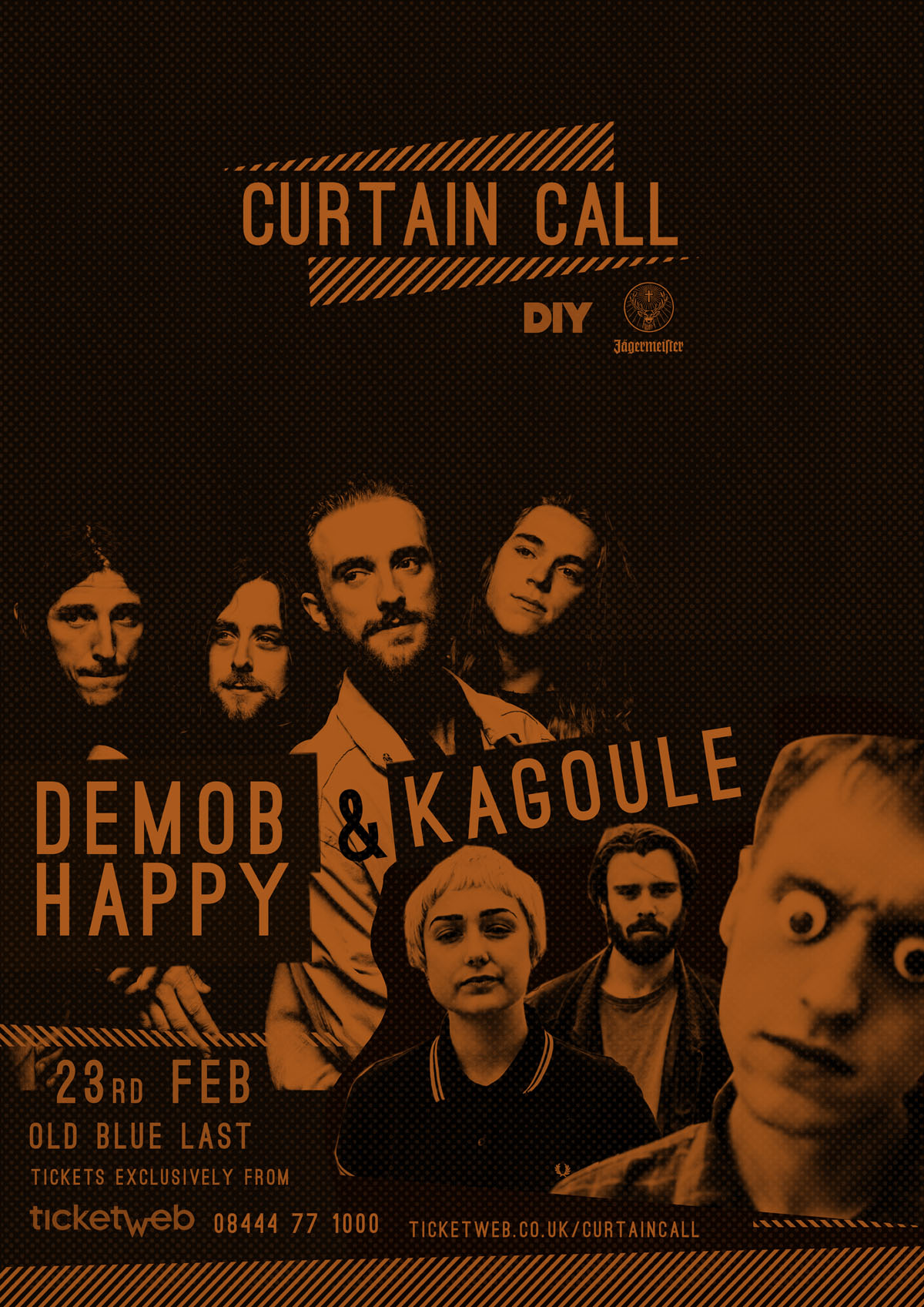 Watch
£7.00
Buy Now