Watch:
Arthur Beatrice share new video for 'Real Life'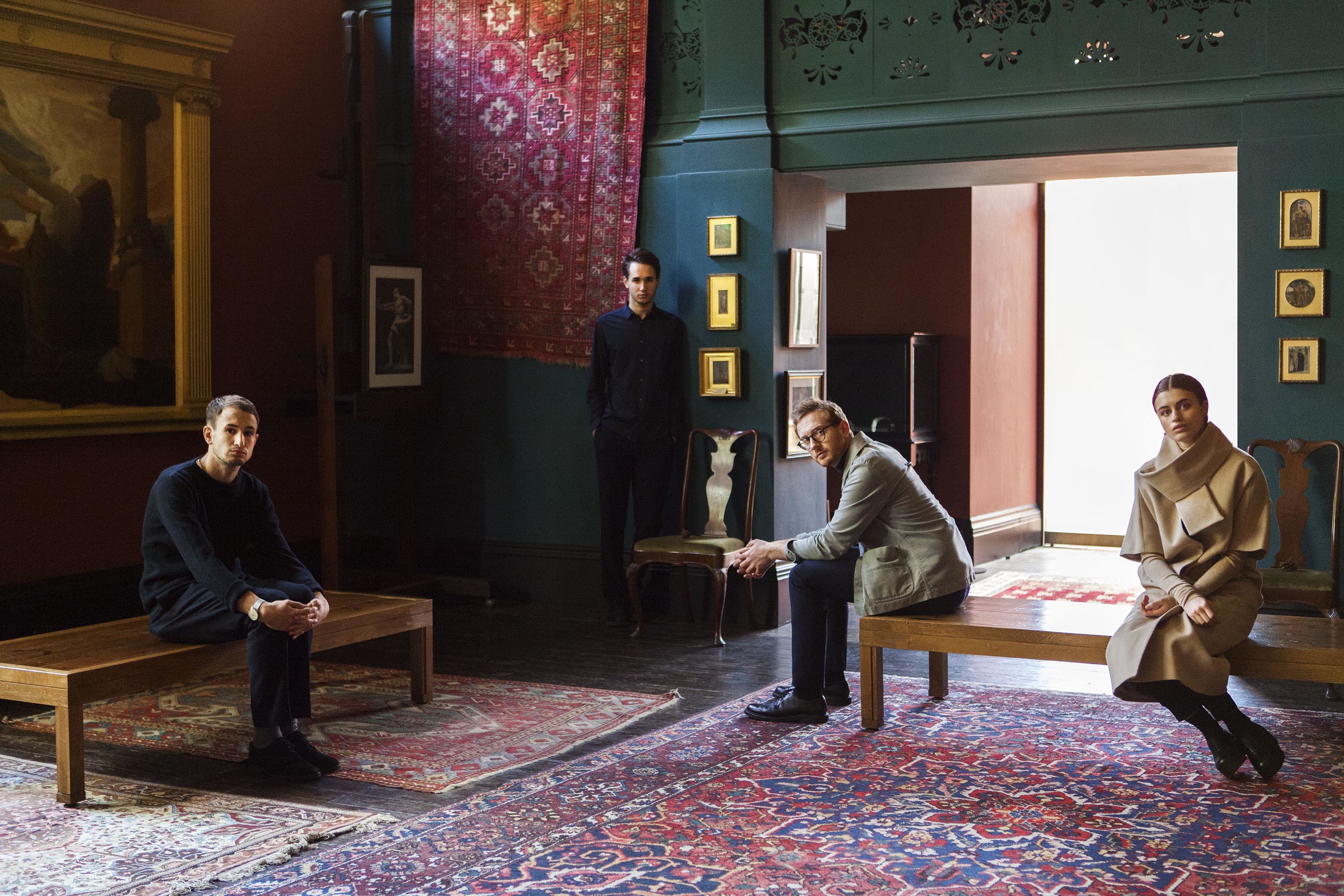 It's the lead single from their newly-announced second album.
Arthur Beatrice announced their second album 'Keeping The Peace' a couple of weeks back, with the record coming out on May 20th.
Now there's a video to match lead single 'Real Life,' taking the form of a 'mini-documentary'. The George Belfield directed video follows an expectant father who works all day drawing white lines on football pitches, to make ends meet. Strolling through Crystal Palace park with his partner, and watching the footie on a dodgy stream with his family in the kitchen is where he's happier.
"When I was younger, my Dad told me that he hadn't felt any more grown up since the age of 21," Arthur Beatrice's Elliot Barnes says of the 'Real Life' video. Once I was 21 myself I realised how crazy it was that I probably wouldn't feel any more prepared for the rest of my life, and that he had felt like I did when he'd got married and had me. I felt like it was rare to have a song that was a Thank You to your parents, that it would be nice to show that excitement and fear of having a child in the most direct way possible."
Arthur Beatrice are also set to play a show at London's Scala on 25th May, following their comeback show at the ICA. Watch their 'Real Life' video below.