Watch:
Peaches gets gothic in her 'Free Drink Ticket' video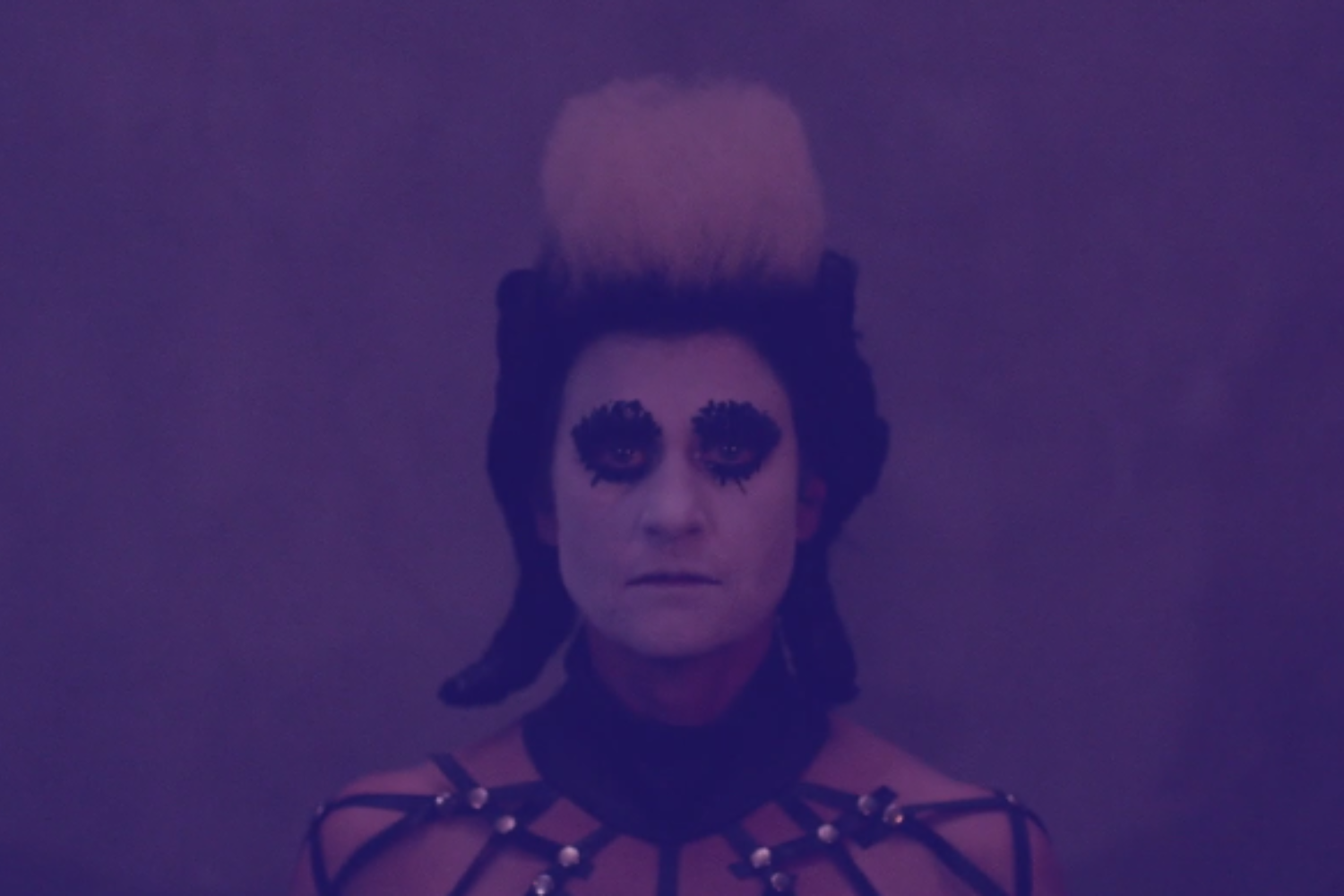 The venom-filled video sees her fighting off a menacing "pig boa".
Peaches has shared a dark, gothic (and, like most of her videos, NSFW) video for 'Free Drink Ticket'. One of the darkest moments of her latest album, 'Rub,' it's bitter, hurt-filled, revenge-seeking spoken word oddity, directing a diatribe towards a person that caused her pain. "No sympathy for your weakness, you chicken shit," is a particular lyrical highlight.
Things turn more sadistic in the video; Peaches fighting a "pig boa" in a dingy, smokey, basement, and being carried around by a silent troupe of loin-cloth clad figures. The visual is directed by Sara Sachs, an LA designer who creates fashion for performers and artists. It's her directorial debut.
"The image of the pig boa – this sort of monster or dark force in the room is also me," Peaches told Dazed, speaking about the video. "That's why at the end I grow a little pig nose, because you can't just project a bunch of hate onto somebody – there has to be a way to get over it, or else you'll become it too."
She also cited German expressionism, and Jean Cocteau as influences. Watch the (NSFW) video for 'Free Drink Ticket' below.

Get your copy of the latest issue