Interview:
Junior Boys: "I'm just feverishly working on music all the time"
Junior Boys' new album 'Big Black Coat' nearly didn't happen - thankfully, Jeremy Greenspan found inspiration close to home.
After a decade plus making music, it's understandable - perhaps expected - for a band to look for new inspiration or a form of creative regeneration. For Canadian electronic duo Junior Boys, the end of the promotional cycle for fifth album 2011's 'It's All True' was a turning point. They needed a fresh impetus and a fresh catalyst. That catalyst arrived in the form of fellow Canadian, Jessy Lanza. The union of these two musical kindred spirits provided the spark that led ultimately to Junior Boys' return with their new album, 'Big Black Coat'.
"When I finished the last Junior Boys album, we toured it and at the end of the album I started working with Jessy Lanza," begins the band's Jeremy Greenspan. "That was a hard tour as there were some deaths in the family. It was a hard time and we were all kind of burnt out. I was burnt out of Junior Boys. I wanted to do something new and fresh that didn't have any baggage. I got really immersed in working on the Jessy Lanza album. It came out and did so much better than we anticipated. It just became this new thing in my life and a whole new career."
'Pull My Hair Back', that debut Jessy Lanza album which Greenspan produced, introduced a new methodology and way of working for Junior Boys, who had been stuck in their ways of making meticulously crafted music; a process that was becoming ever more laborious for Greenspan, who craved spontaneity. Rather than abandoning Junior Boys' music that wasn't working, Greenspan looked to change the way the band worked.
"I'm just feverishly working on music all the time - that's the way I like it."
— Jeremy Greenspan
"I had been working on all this Junior Boys material at the same time and I realised that I didn't like any of it," he says. "I didn't want to have a situation where I really believed in the Jessy Lanza stuff but I didn't believe in the Junior Boys stuff. So I scrapped all of it and started working on new Junior Boys material that was more consistent with my working methods with Jessy and more consistent with what I was into."
The impetus to get things done and work quickly was at the forefront of the new Junior Boys mentality: "I wanted to make something that sounded different and not like our older material. Working with Jessy was the catalyst for it. The main change in methodology was not taking so much time with a small group of songs and trying to work them over. The attitude was to do a huge amount of material and do them quite fast. That's what we did with Jessy's album. We did a bunch of new things. The song 'Come On Baby' is the first song that I wrote for the new album where I thought that this is sufficiently different and unusual for us and exciting to me to warrant doing this."
The musical partnership between Greenspan and Lanza is certainly a fruitful one. Her influence on 'Big Black Coat' aligns with the refined, hard edged techno of Junior Boys to make a rich, diverse and singular Junior Boys album. As Greenspan explains, it was important to do something different and branch out as a musician. "The last two records in particular were both done in a similar style but there was much more of a sense of taking those ideas and honing them. Those songs lived with me for years," he says. On this album, I wanted to take a totally different approach and have songs that were written, arranged and recorded in a really short period of time. Have them done and move on to the next one. It's worked for me; I like the fevered pace. While I was doing this Junior Boys album, I was also doing the new Jessy Lanza record. I like the idea of doing tons of stuff all at once instead of just focusing on Junior Boys. I'm just feverishly working on music all the time - that's the way I like it."
'In The Morning'
"I just always sound like me. That's always been my saving grace."
— Jeremy Greenspan
As ever with Junior Boys, their music is a wealth of different sounds, influences and styles. You wouldn't expect echoes of Prefab Sprout and 10CC, but they can be heard as lovely dreamy undercurrent floating beneath the harder-edged techno surface. "Junior Boys is about synthesising all the stuff that I like into one whole," says Greenspan. "I don't really try not to sound like the things I'm influenced by. I'm lucky, because if I was better at sounding like the things I wanted to sound like it'd probably be more derivative, but in fact I'm not very good at it," he chuckles as he heralds his own fortuitous shortcomings. "I just always sound like me. That's always been my saving grace. There's always been a degree of naivety that places us in the tradition of outsider pop music."
Those same pop outsiders are the people that feature in the songs on the album. The title track is a nostalgic look back to Greenspan's formative years of electronic discovery listening to techno and industrial music. "The reason I decided to turn the coat into a song is a lot of techno and industrial influences on this record. I always associate that music with the bomber jacket, trench coat wearing guys that I knew in 1993. It's a nod to my past," he says. "After writing down the lyrics I realised that all the songs were kind of about the same thing. Lonely and disenfranchised people from my hometown [Hamilton, Ontario] which is a post industrial gritty city in Canada. The songs are from their voice talking about their failed relationships. I see all these people in winter, which is pretty harsh in Canada, and they find a way to insulate themselves against the harshness of life. So the Big Black Coat is a metaphor."
'Big Black Coat'
"All the songs were kind of about lonely and disenfranchised people from my hometown."
— Jeremy Greenspan
The industrial harshness and cold winter of Greenspan's home city is replicated in Glasgow, the homeland of Scottish comedian Limmy, who is a somewhat surprising new obsession for the Junior Boys leader. "Someone sent me a video of him online and I've just become obsessed after that," laughs Greenspan. The two of them may have more in common than you'd think as Greenspan enthusiastically outlines the Scottish heritage of his city. "I grew up on Aberdeen Street - Hamilton is a city founded by rich Scots. Two seconds from my house is Dundurn Castle, which used to be the home of Sir Alan McNab who founded the city. It's a totally Scottish place. All the buildings are of a red brick style that looks just like Glasgow. Whenever I go to Scotland I just feel like I'm at home." Maybe the next time Junior Boys visit Glasgow they should meet up with noted techno fan Limmy? "Maybe I should get Limmy to remix something but I feel like he might be too famous for me," laughs Greenspan. For the newly energised Junior Boys, anything is possible.
Junior Boys' 'Big Black Coat' is out now on City Slang.

Get your copy of the latest issue
More like this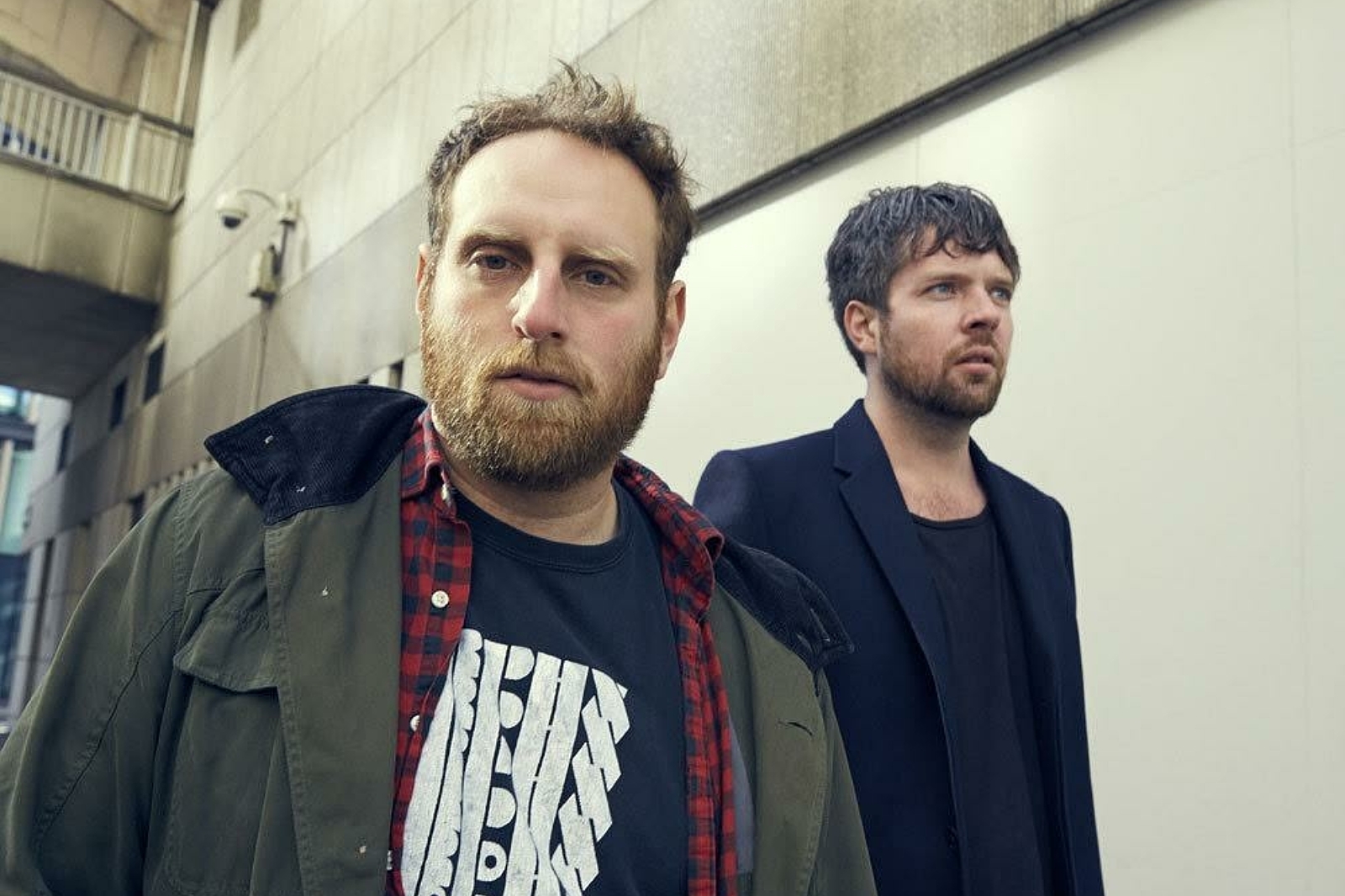 The duo's first album in five years is streaming ahead of its release next week.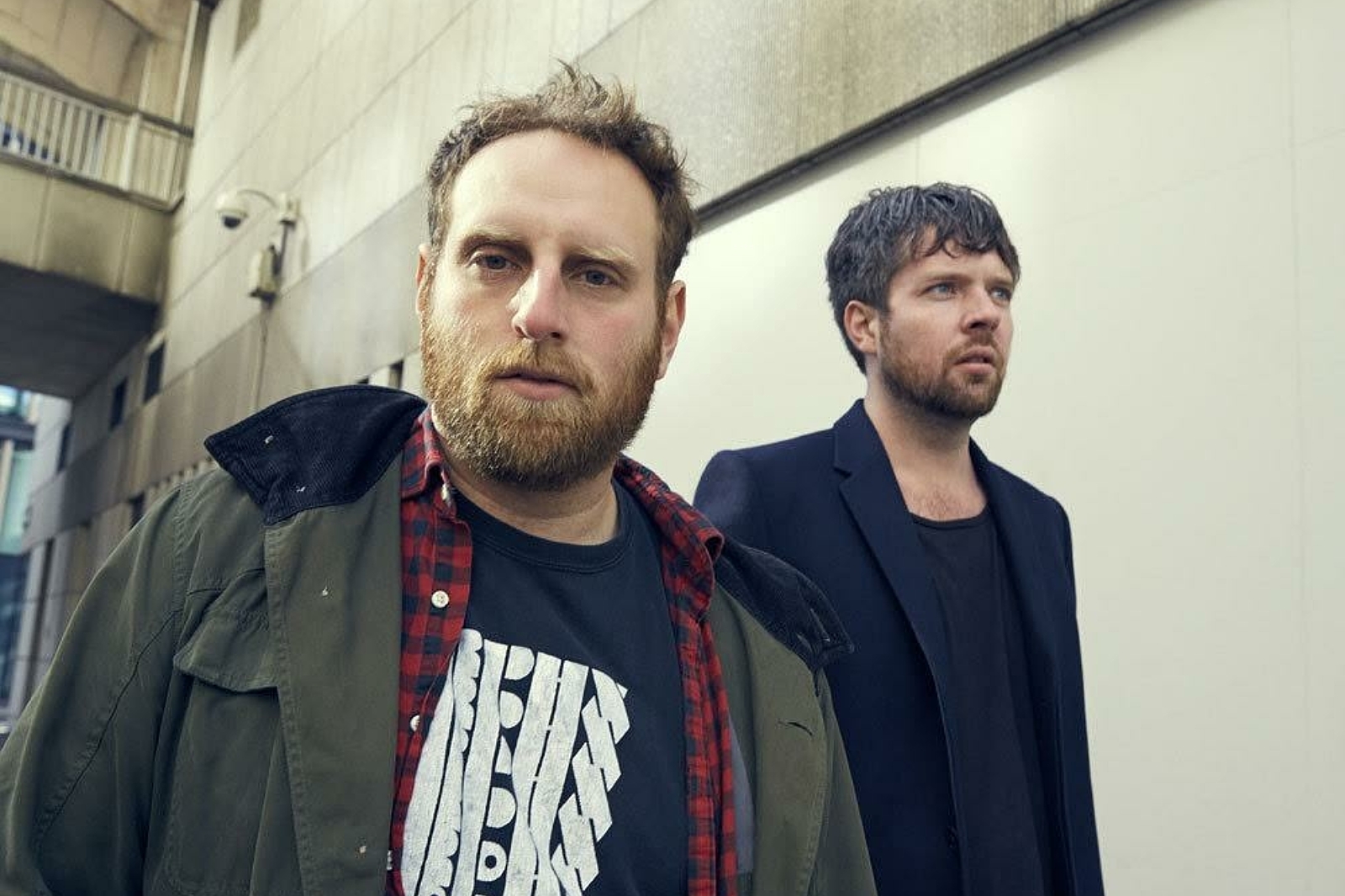 The twisting synth number is the second to be taken from their new album, 'Big Black Coat'.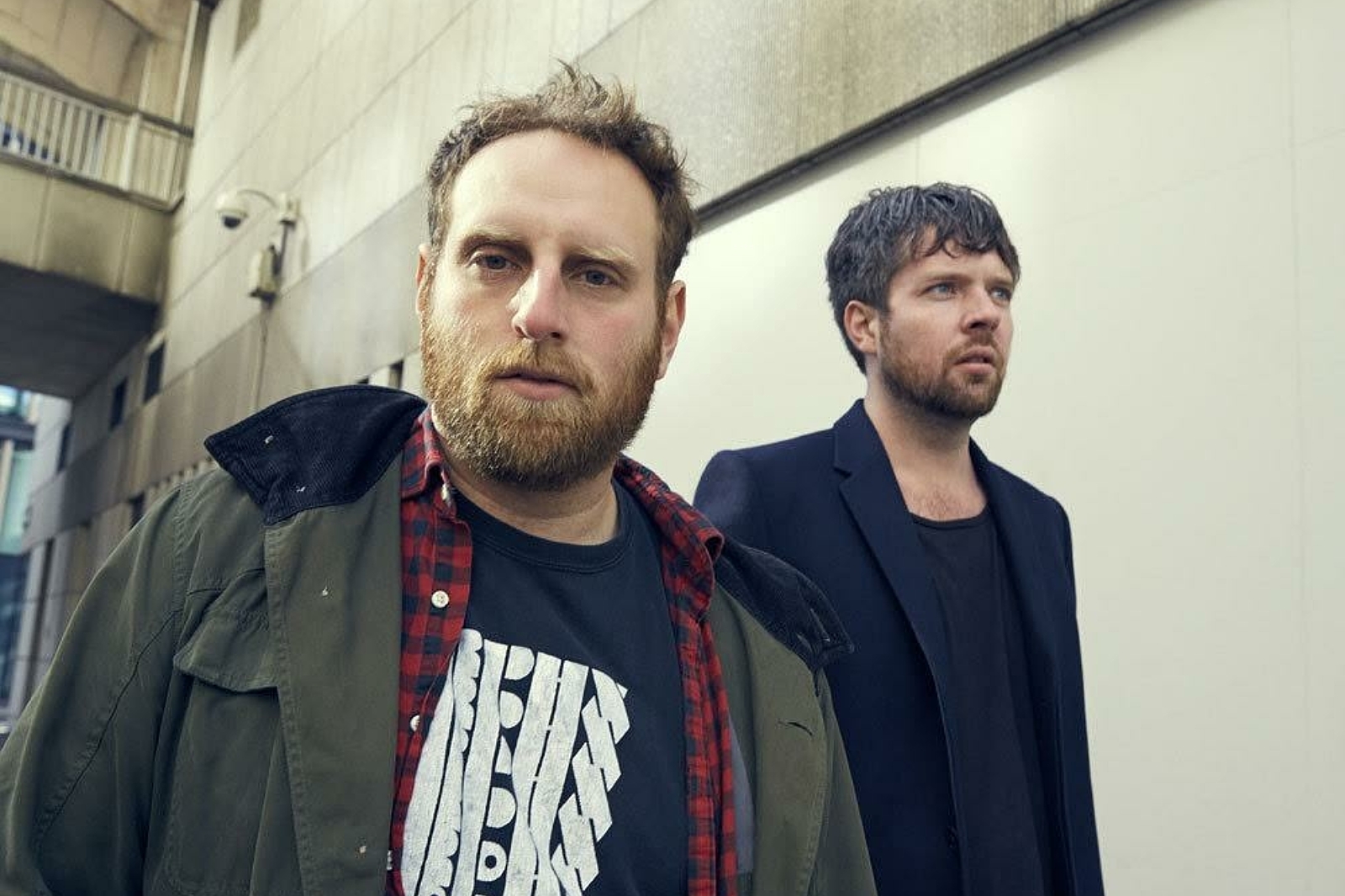 Ontario duo's new LP is coming out in February 2016.