Everything is possible:
Swim Deep share video for 'Grand Affection'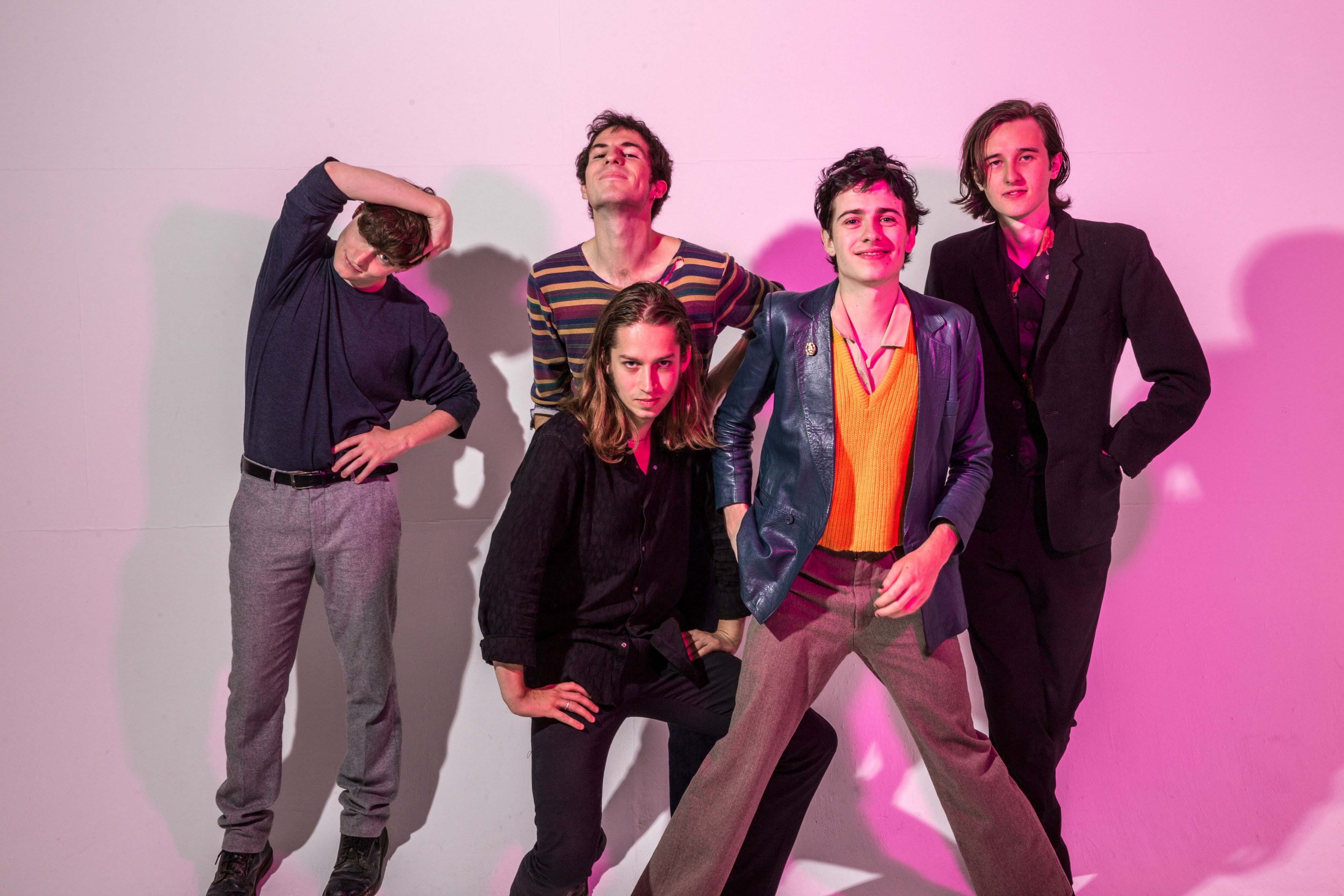 In said video, the band are in charge of an entire school. Terrifying.
Swim Deep have a new video for 'Grand Affection,' from their second album 'Mothers'. The bonkers new record came out in October last year.

Their latest video sees a white-clad band patrolling around a school; one that they're apparently in charge of. Terrifying. Overall, the vibe sits somewhere between a The Football Factory with more floaty kaftans, and The Derek Zoolander School for Kids Who Can't Read Good and Want to Do Other Stuff Good Too.
Among other things, Swim Deep perform at school assembly, complete with powerpoint display, and recruit a classroom of children in painting them a new banner.
Watch the 'Grand Affection' video below, and read our feature with Swim Deep here.