Album Review
Meilyr Jones - 2013
3 Stars
Each time of listening, there's a new element you never saw in it before.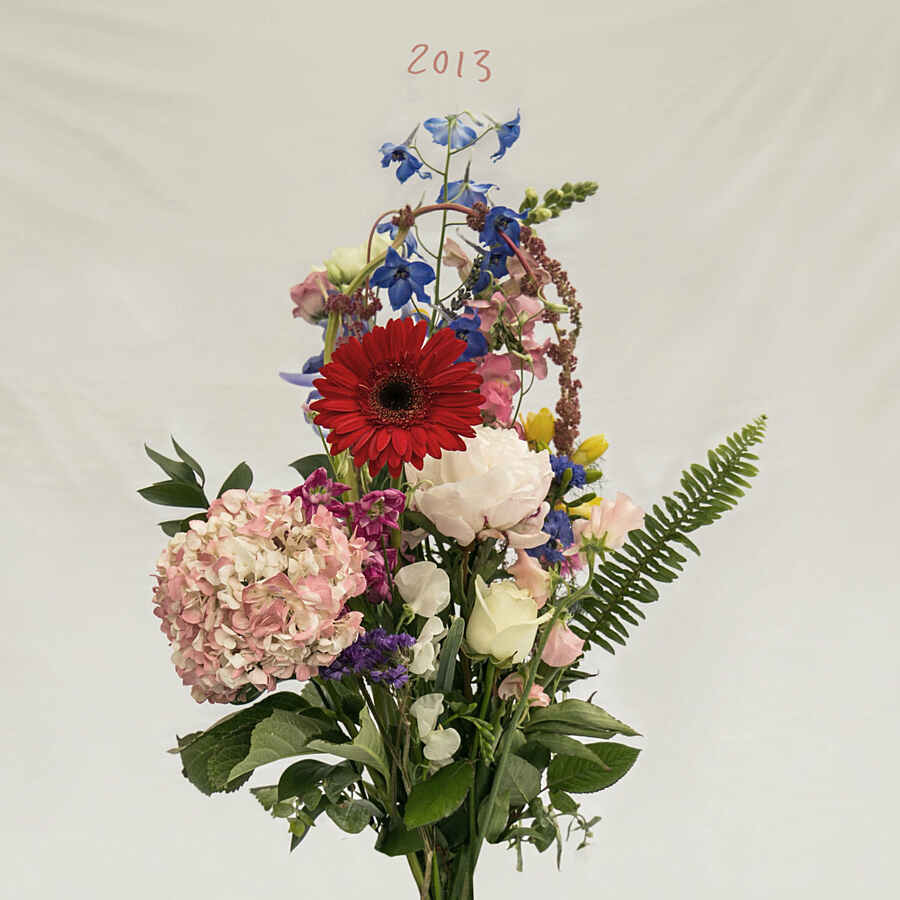 Why do some artists seem to outlast eternity? You can imagine, in forty years' time, finding Meilyr Jones in the Welsh valleys, mediating under a tree, and still making wondrous music. Growing up in Wales, as part of woozy popsters Race Horses, Meilyr's an apple from the family tree of Cate le Bon, Sweet Baboo, and Gorky's Zygotic Mynci. Fads come and go, but this is the 'Tom's Midnight Garden' of pop; unperturbed by the microscopes of hype machines, they can, just sometimes, make music that is unforgettable. Take Meilyr Jones' 'Refugees'; like Elton John's 'Rocket Man', give it to any great singer and a pianist and it's still beautiful.
But that's not to say it's simple or easy – the pianist could be caught out by the music sheets for '2013'. Following the separation of Race Horses, Meilyr made a short trip to Rome, with the desire to discover something new, something different. On the surface, with its 30-strong orchestra, '2013' is a life-affirming, triumphant record. Or at least, that's what the opener 'How to Recognise a Work of Art' would have you believe.
The more you listen, the more you start to learn this is not an album of 'Eleanor Rigby's; it's an album of 'A Day in the Life's. As he croons on 'Passionate Friend', "Sometimes, I'm with the witches", you don't know where, or when, he's going to change next. There are moments in 'Featured Artist', melodies and sounds that could be re-used as tropes of Meilyr Jones' music. Then they're gone, in the blink of an eye. It must be what it feels like, strolling through the streets of Rome. Everything is brand new. '2013' doesn't just sound markedly different to what's gone before – it sounds different to the previous listen. Each time of listening, there's a new element you never saw in it before. It's easy to recognise a work of art.
More like this
The track is the Welsh singer's first material since his '2013' LP.