Album Review:
Pinkshinyultrablast - Grandfeathered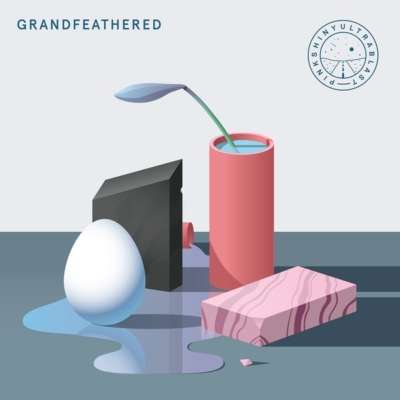 As impressively considered as the group are, they evoke a cold feeling of invulnerability that's hard to avoid.
Label: Club AC30
Released: 26th February 2016
Upon the release of their first record, 'Everything Else Matters', last year, Russian five-piece pinkshinyultrablast were defined by the amount of unadulterated noise the group could create, delivering a record that saw how much space they could create with a few pedals and the seemingly unending canvas they drew on. Now returning with their second, the similarly expansive 'Grandfeathered', the impressive nature of layers the group create are now familiar, it's when looking for something emotionally satiable that it concerns.
Their ability to create vast ambience within a structure of intemperance is immediately apparent as 'Glow Vastly' begins, the addition of subtle synth layers adding an extra touch of fragility that adds a grounded feeling to their compositions, yet those elements together jar. On 'Kidding Pool Dreams' the undoubtedly compelling rhythm of drums matched with its technicality feels more forced than ethereal - losing some of the tracks sentimental attachment. When layered with the otherworldly vocals of Lyubov Soloveva, it withholds a haunting emotional value, the integral beauty lost in the record's technical intelligence.
Perhaps surprisingly, the group find their most suitable path when somehow cramming all these elements into a more traditional, melodic structure. As fast-paced as it feels, the record takes its time in completely unveiling, heading down various routes within a track before reaching its climax. 'I Catch You Napping' sees the group use a more concise template, giving each of its part a purpose. With the addition of the drums, the track comes alive, with elements of dance-punk and Afrobeat alluding to a more controlled rhythm that the group really create something intriguing with.
As impressively considered as the group are when it comes to their compositions, they evoke a cold feeling of invulnerability within their music that's hard to avoid.