Live Review
Jamie xx, Alexandra Palace, London
26th February 2016
Trying too hard to be too clever.
Last year, Jamie xx's 'In Colour' propelled itself up with impressive, fully-developed tunes that only reinforced Jamie Smith's role as pioneer. 'In Colour' burst through the beige, with 'Gosh' and the unrelentingly infectious 'I Know There's Gonna Be (Good Times)' proving Jamie perfectly capable of standing alone.
Tonight the producer has single-handedly attracted a sold-out crowd of over 7,000 – a true marker of his success. It's a far cry from the underground scene he hails from. And in many ways, this performance should be a celebration - but as the set develops it's increasingly evident something's becoming lost as it becomes increasingly indulgent.
As red lights flush over the crowd, it seems only appropriate that Jamie opens with the momentous tune that is David Bowie's 'Let's Dance'. With a staggering light show and two massive disco balls, it's a perfect tribute to the late, great artist, as the bodies in the room move in waves and the atmosphere of the evening is set.
His is a masterful DJ set, slipping in huge club classics such as Donna Summer's 'I Feel Love' and Gill Scott Heron's 'New York Is Killing Me' via referencing jungle, dubstep and more. But for all this, Smith is careful not to give too much and that's where the set is flawed.
If tonight's performance was at a small, intimate club, played by an unknown DJ, you'd be hard-pressed to question it. But Alexandra Palace is not a small club. It's a huge expansive space that requires a bit more crowd-pleasing. To not even play 'Good Times' in its entirety is a sin in itself, and although 'Loud Places' and 'Girl' fill the void, the set feels fragmented and as though it's trying too hard to be too clever.
Sometimes you have to give the people what they want, and tonight Jamie xx only left us pining for more. But maybe that was his plan all along.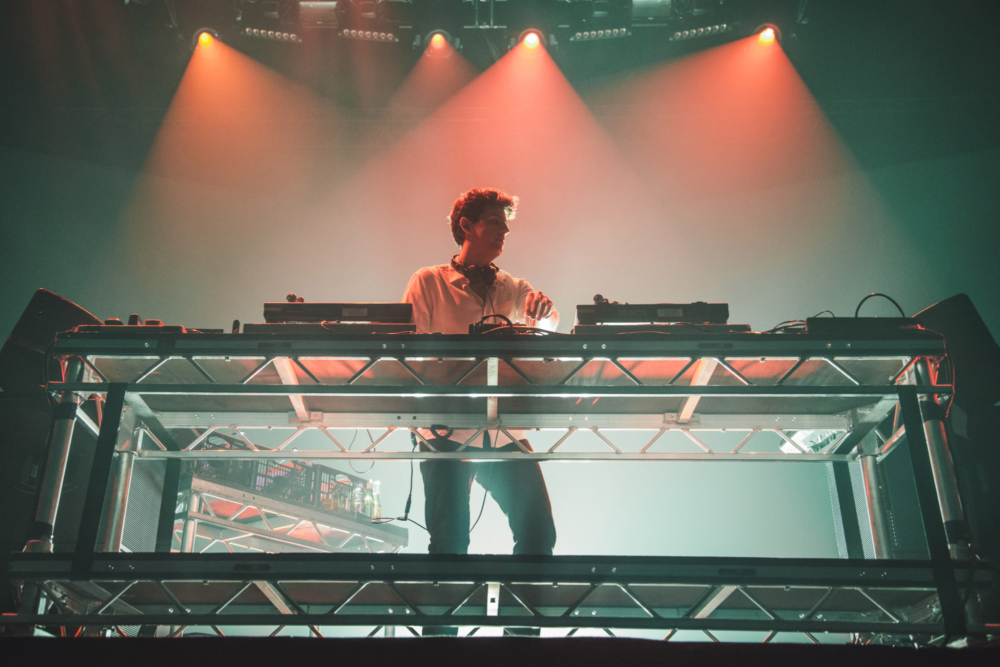 Photos: Carolina Faruolo

Get your copy of the latest issue