Interview:
Mothers: "It's more of an empowering record than a sad record"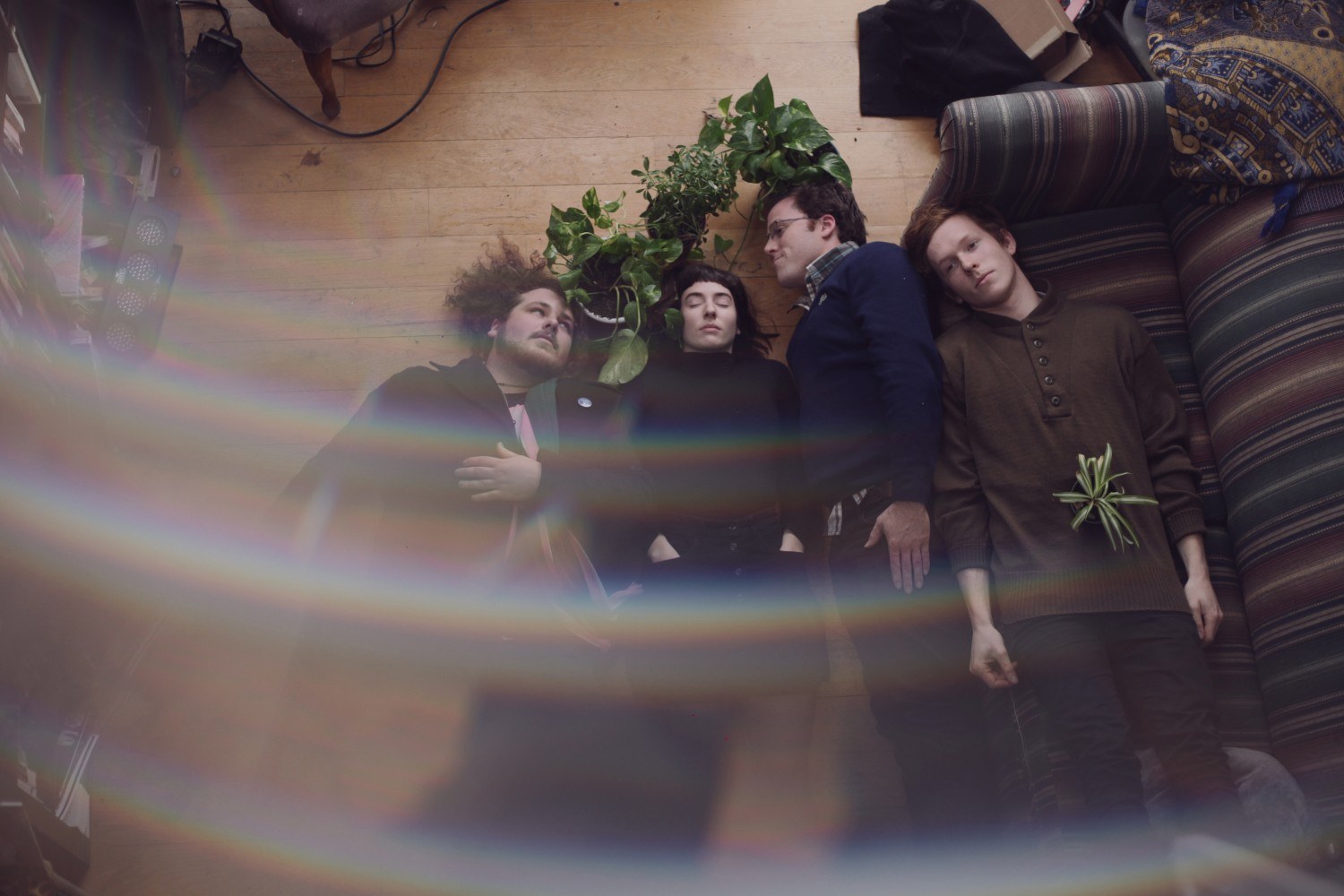 Mothers' debut album is a snapshot of a band's earliest steps like no other - as Kristine Leschper reveals, it's just "a snapshot."
Mothers' debut, 'When You Walk A Long Distance You Are Tired' is pretty unique, and not just because of its delightfully modest, stream of consciousness title (The 1975, eat your heart out). For most bands, debut albums have a sense of feet finding; newly formed groups laying the foundations of who they are. For Mothers though, the band formed during the debut, the discovery of who they are developing throughout its creation. The result is pretty special.
Their formation is charmingly organic. Founder, songwriter, guitar player and lead vocalist Kristine Leschper had been working on material for what would become Mothers for a few years while she studied art in Athens (Georgia, not Greece). "It just kind of happened", she says of the process of moving from solo artist to band - one born of friendship rather than recruitment. "The people that became members of Mothers are people that I was starting to develop close friendships with anyway and people that I respect, there was just this level of mutual respect between all of us when we started playing together and that made me really comfortable with sharing those really personal songs with them."
This respect and support is something native to the music scene as a whole in Athens. Leschper describes her experience of starting out there as an important part of Mothers. "Everybody knows everybody and there's a lot of collaboration," she says, "Everybody's playing in multiple bands and projects. A lot of projects will do this thing where they'll take on two or three new members just for one or two shows, just collaborations between different projects for a show or two just for the hell of it. It's a really supportive environment."
"It was very much us trying to form an identity and create songs in real time, in front of mics"
— Kristine Leschper
It's not just the formation of the band that happened in this organic way though - the formation of the record itself wasn't overly planned, either. "Most of the songs on the album we live tracked as a full band," Leschper says. "It wasn't until we went into the studio as a full band that I actually tried to properly record any of those songs. We did all those things in real time; it was very much us trying to form an identity and create songs in real time, in front of mics. That was a lot of pressure on us."
The whole of 'When You Walk…" audibly follows a development of both the band and the headspace of the members themselves. It's a journey of the discovery of Mothers and of the self. As a result, the recording process was a serious one: "There was a very stoic, stern, serious mood when we were making the record," Kristine admits. "It had this weight to it for everyone, not just for me. We were all very careful and aware of trying to maintain the special nature of the songs and not to interfere with the original structure of the songs."
"The overarching themes are betrayal of the self and betrayal from other people, as well as self-loathing and self-hate and coming to terms with the person you are - the way you exist with other people. So a big part of the recording process was trying to be in the right headspace to accurately record those songs that were really heavy emotionally."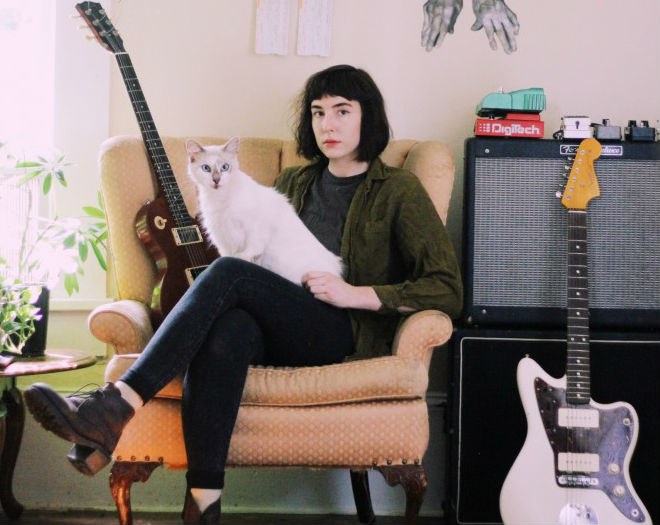 "We have most, if not all the material for our next record"
— Kristine Leschper
It's heavy stuff then, but Leschper doesn't see it as a particularly dark or sad record: "Some of the earlier songs that I wrote are more bittersweet than sad. At times there are really empowering songs about letting go of toxic relationships, overcoming huge obstacles and getting to know yourself. So in that way it's more of an empowering record than a sad record. It's about a journey and that's where the title comes from; it's meant to be this bookmark in time about this journey that I was going through," she says, going on to describe her hopes for what people get out of it - "I hope that people can feel less alone listening to it".
With the intense pressures of recording songs live that weren't even finished yet, the difficulty of working solo songs into a full band, and the emotional weight that comes with baring your soul so completely, you'd think Leschper and co. would be exhausted. The reality is far from it. "The four of us are very manic people; we have a hard time sitting still, literally and metaphorically," she says. "We have most, if not all the material for our next record - we're just waiting to have time to record it. We almost can't keep up with ourselves at this point… or maybe the industry can't keep up with us…"
Leschper can hardly focus on talking about the record they're supposed to be pushing as she talks animatedly about the future. "I keep forgetting this one hasn't even come out yet!" she laughs.
She considers herself actually quite lucky that the process of putting a record out is such a slow one - 'When You Walk…' has been finished for over a year, and if the slow trundling wheels of the music industry weren't holding Mothers back, there would probably already be another record. "I'm really glad we made it when we did" she says, "because it gives us space to evolve and will allow our next record to be way different, and have a lot of space in between in terms of how much we've grown. That's my favourite thing; when bands and musicians put out records that are way different than their last one. I think it's so important to allow yourself to be dynamic in that way."
"It's from the gut rather than being too calculated"
— Kristine Leschper
Mothers don't operate in the headspace of a band focused on arbitrary things like release dates - they rush around wildly, doing whatever comes naturally. As Leschper puts it, "It's from the gut rather than being too calculated. That's something we're really serious about, making things that are honest and entirely from the gut."
This is ultimately what makes Mothers so special; they don't think, they just do. The result is a record in which relationships are formed and personal growth is audible. Leschper describes it as "like a snapshot, like looking back in an old journal," and that's exactly what it is: a crystal clear picture of a band at a point you so rarely get to see - their inception.
Mothers' debut album, 'When You Walk A Long Distance You Are Tired', is out now on Wichita Recordings.