Watch:
Savages share new short film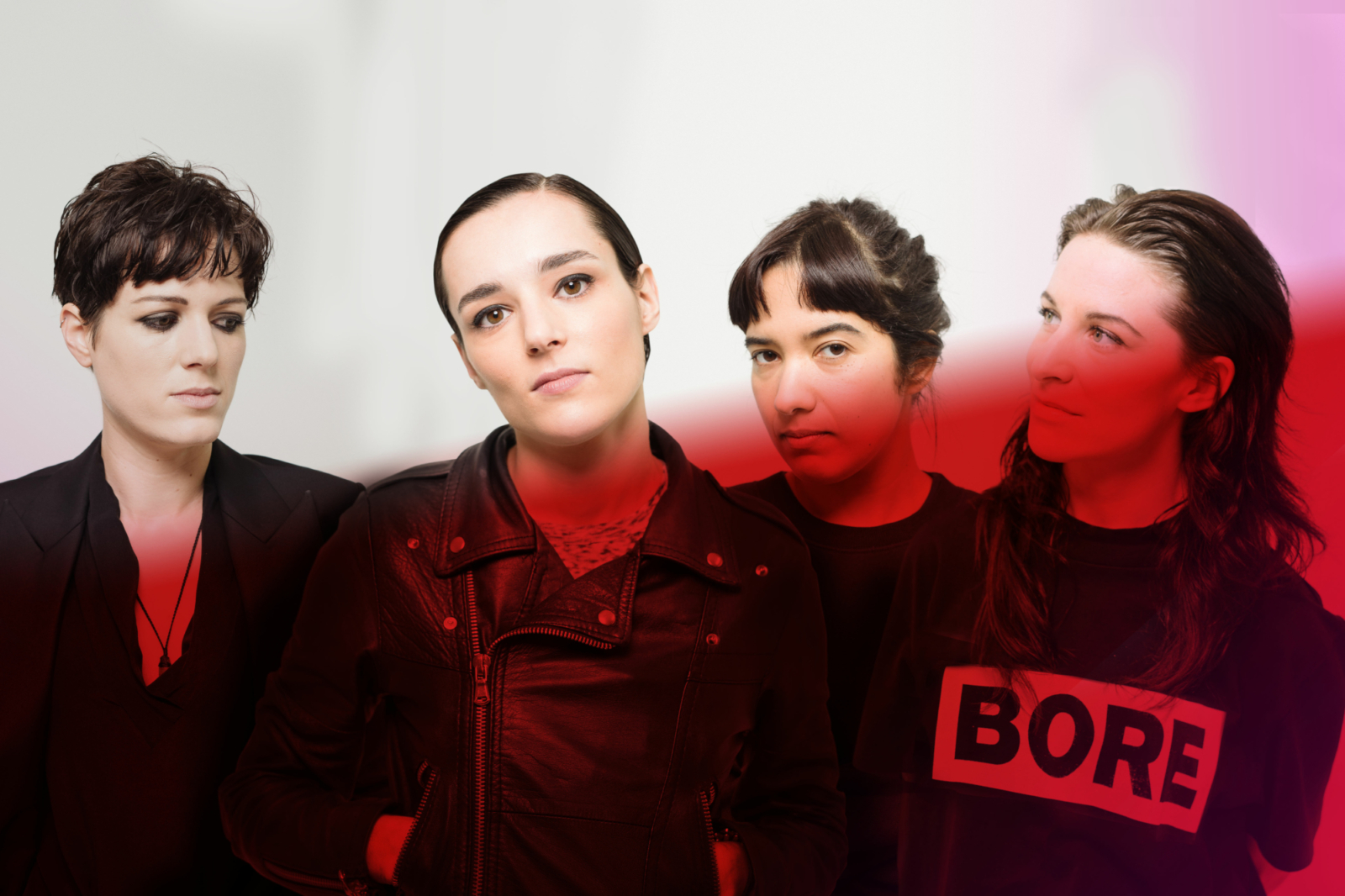 Along with 'Adore Life' tracks, the band also play debut cut 'Hit Me'.
Current DIY cover stars Savages have shared a new short film, directed by Antoine Carlier for Arte TV.
"It's time for you to wake up. There are people in this world dying to meet you," starts Gemma Thompson in a spoken word section that kickstarts Savages' new film, before the band perform five songs from new album 'Adore Life' while the camera stalks around them.
Shot at Carrere Studio, Savages play 'Mechanics,' 'Something New,' 'The Answer,' and 'Adore' from the new record, and debut cut 'Hit Me' There's plenty of improvisation along the way, too, which borrows lyrics from the spoken word section at the beginning of the video.
Savages released 'Adore Life' in January. Read the DIY cover feature with the band here, and watch their new short film below.