Album Review
Big Ups - Before a Million Universes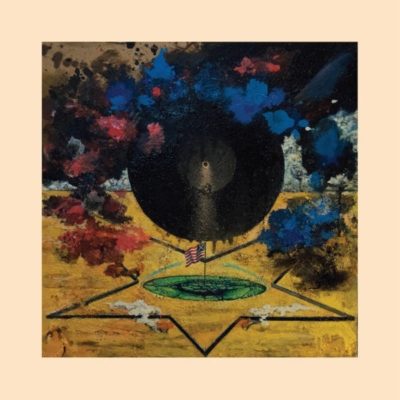 Thirteen tracks that take a bubbling disenchantment and rarely fail to boil over into all-out visceral aggression.
Label: Tough Love / Brace Yourself Records
Released: 4th March 2016
New Yorkers Big Ups, delivered one of the sleeper hits of 2014 'Eighteen Hours of Static', although if it hit you, you certainly weren't sleeping. It was a freight train inferno of an album punching out of the darkness and obliterating anything in its path. Marrying a pithy turn of phrase with a relentless fury, the album managed to build eloquent structures of argument and then burn them down with a charismatic "what does it matter anyway?"
The schizophrenic internal monologue of Joe Galarraga certainly hasn't quietened, swinging violently between his contemplative spoken musings and vicious roars, with only injections of noise to separate the two. The album starts with a warning – with howls of "I can't contain myself". It's one that's wise to heed, with 13 tracks that take a bubbling disenchantment and rarely fail to boil over into all-out visceral aggression. It's captivating and as album highlights 'Capitalised', 'Feathers of Yes' and 'Negative' prove with 'Before a Million Universes' the listener is either at the eye of a full volume tornado or approaching one. Power is nothing without control and it's the distant analytical nature of the quieter moments that allows the album's disappointment in a great many things to become the linking theme between the sporadic assaults and muted monologues.
Stylistically they find themselves taking a unique veering route through Brand New, McLusky and even hints of System of a Down, as the album frequently pushes further and deeper into the void. One of the most impressive tracks on the album 'Meet Where We Are' even risks tenderness. Before grinding down to an impeccable bassline and asking whether it's "Us against them, or is it us against us?"
Still, there's a sacrifice at play here, in delivering a great light and shade Big Ups risk fragmenting the songs. They don't often get the time to build a song from nothingness to explosion quite as well as they mastered on their debut. It's a powerplay that largely works, yet still takes enough rests to showcase a frantically beating heart and a definite intelligence underneath. It's all too fitting that Big Ups are selling raw disaffected misery wrapped in poetic criticisms and it's just too good not to buy in.

Get your copy of the latest issue
More like this