Watch:
Alex G invites you into his world with this 'Mud' video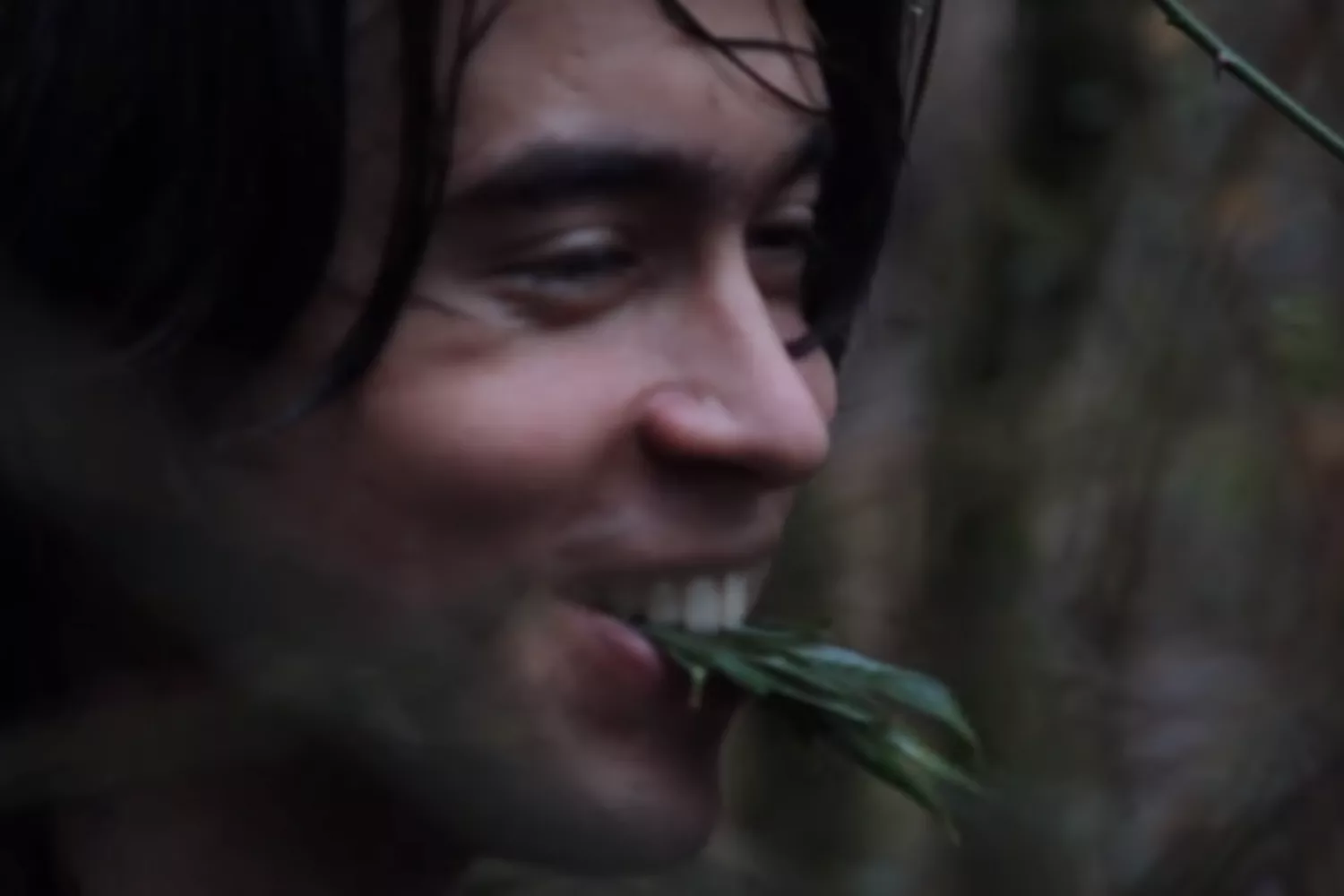 It's always rainy in Philadelphia, as the Domino-signed songwriter goes trekking.
Alex G is best known for being a bedroom pop songwriter penning simple, heartbreaking tracks at an alarmingly fast rate. But there's more to the Domino-signed musician than non-stop hits.
In a new video for 'Mud', he invites fans into his Philadelphia lifestyle. Turns out that consists mostly of eating leaves, traipsing through muddy terrain and hanging out with collaborator Emily Yacina. Dogs also feature - always a bonus.
Alex G kicks off a U.S. tour this week, with Porches and Your Friend.
New album 'Beach Music' is a) great and b) out now.
MARCH
09 Washington, DC, Rock & Roll Hotel
10 Richmond, VA, Strange Matter
11 Carrboro, NC, Cat's Cradle Backroom
12 Savannah, GA, Savannah Stopover Festival
13 Orlando, FL, Backbooth
14 Tallahassee, FL, Club Downunder
16 Houston, TX, Walters
19 Dallas, TX, Spillover Music Fest
21 Denver, CO, Lost Lake
22 Salt Lake City, UT, Kilby Court
23 Boise, ID, Treefort Music Fest
24 Portland, OR, Analog Cafe
25 Seattle, WA, Vera Project
26 Vancouver, BC, The Cobalt
28 San Francisco, CA, Rickshaw Stop
31 Santa Ana, CA, The Observatory - Constellation Room
APRIL
01 San Diego, CA, Che Cafe
02 Phoenix, AZ, Rebel Lounge
03 Alburquerque, NM, Rio Bravo Brewing Company
05 Omaha, NE, Slowdown
06 Minneapolis, MN, 7th St Entry
07 Madison, WI, UW Student Union
08 Grinnell, IA, Grinnell College - Gardner Lounge
09 Chicago, IL, Bottom Lounge
10 Detroit, MI, Majestic Cafe
11 Toronto, ON, Horseshoe Tavern
12 Boston, MA, Middle East Downstairs
13 Brooklyn, NY, Music Hall of Williamsburg
14 Philadelphia, PA, Union Transfer
15 New York, NY, Bowery Ballroom
£7.00
Buy Now