Get excited about…
Latitude is shaping up to be one of 2016's best festivals
As The Maccabees prepare to step up, and countless others rise through the ranks, this year's Suffolk bash is looking very special indeed.
This year's Latitude line-up was 'unveiled' last week, and one thing's clear; it's full of stonkingly brilliant bands. For one weekend in July (14th-17th, to be precise), the Suffolk countryside is home to pink sheep, and the least hungover festival-goers braving a bracing British swim in an idyllic lake. Most importantly, it also plays host to one of the niftiest line-ups around
From festival veterans finally stepping into well-deserved headliner wellies, to some of the most exciting newcomers in the country making their first mud-plastered steps into the world of festival chaos, Latitude this year looks chocka-block with all the vital ingredients for some of those magical summer shows that stick out as moments for years to come. Here's why we're getting excited for the festivities to begin….

The Maccabees have the marks to prove it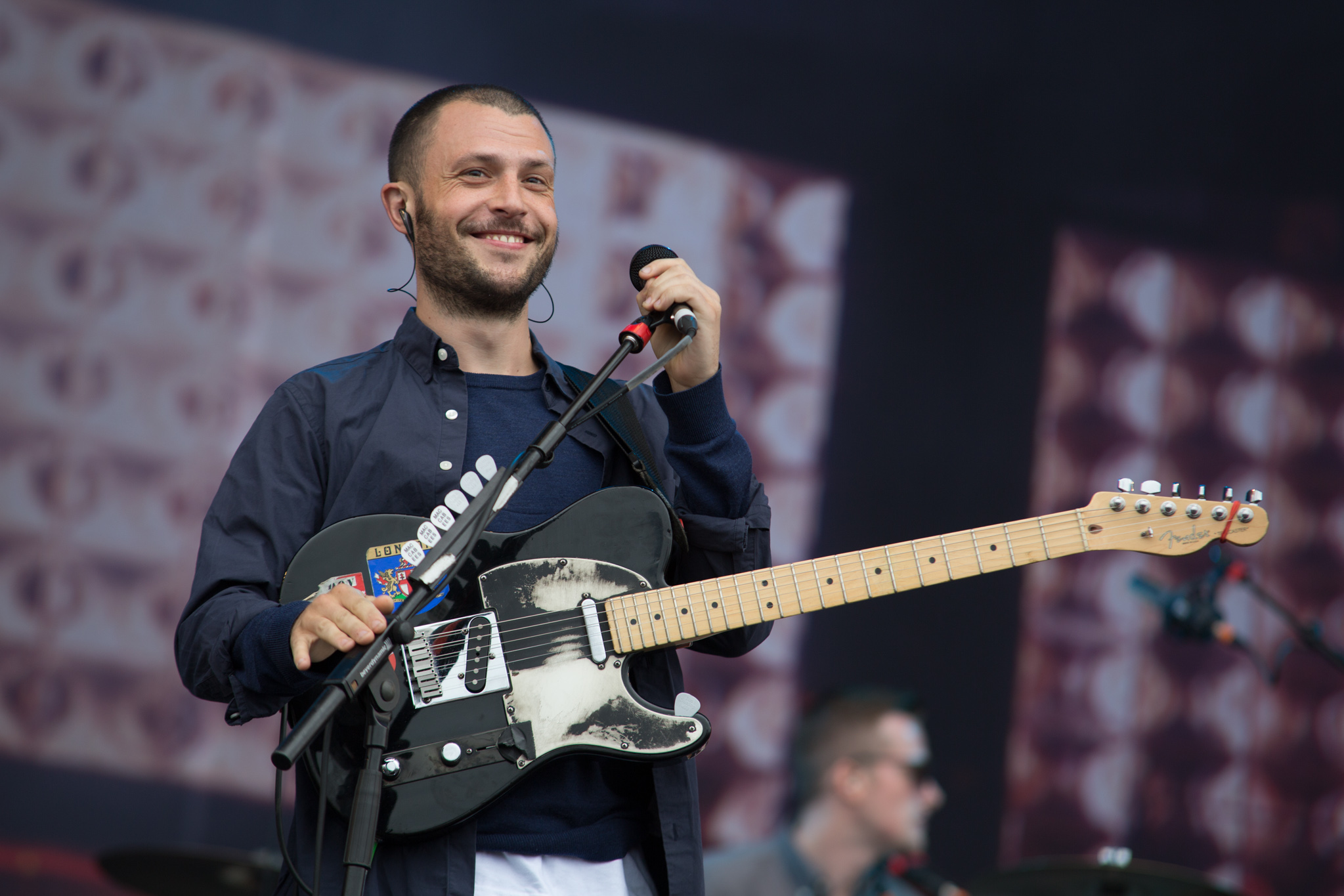 Stepping-up to their first major UK headline slot, The Maccabees are finally awarded with the badge-of-honour that the band have valiantly and patiently grown towards after being around for over a decade. 'Marks To Prove It' didn't follow any formula for setting the charts ablaze, but its status as a number 1 album is testament to the band's success in winning hearts over the years. They've proved they can electrify huge audiences, jerk tears, and still get a crowd going with a song about a swimming pool with a wave machine in Battersea. It might have taken precious time, but it promises to be a well-deserved celebration of these humble heroes.
Grimes' slot is set to Kill v. Maim
If you're impressed by Latitude's colourful sheep, then the spectacle of a Grimes headline set on the BBC 6 Music Stage is sure to blow your wellies off. With her fourth album 'Art Angels', Claire Boucher has well-and-truly cemented her status as one of the most creatively daring artists of our time. She is primed to disrupt lakeside tranquillity with a frenzied, unrelenting set. Tracks like 'Flesh Without Blood', 'Kill V. Maim' and 'Oblivion' will take some beating in the contest for the weekend's biggest bangers.
The National are about as synonymous with Latitude as the sheep. They headlined back in 2011 and they return as the first act ever to headline twice, so it's a pretty big deal. Their debut Latitude appearance was when the festival was only a baby, back in 2007, and Cold War Kids had to lend them instruments after they got stuck at the border and arrived mid-set. Like The Maccabees, their appearance is a one off in the UK this summer, and emotions will be running high.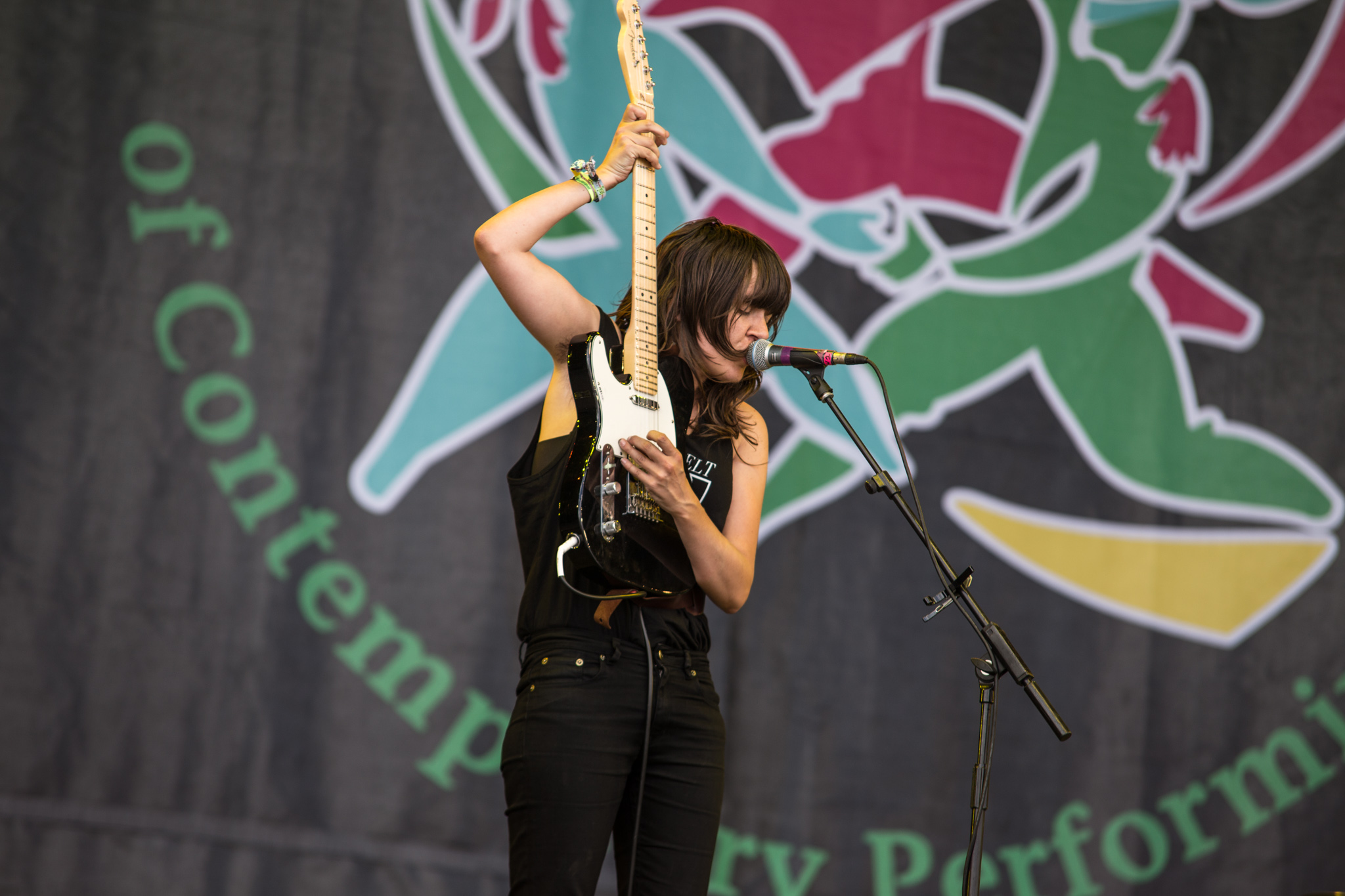 Barnett-Misty fresh from the Brittys
Courtney Barnett and Father John Misty might have lost out at the BRITs, but they should feel the love on British soil again when they play back-to-back sets on the Friday afternoon. The Barnett-Misty combo on the main stage seems like a stroke of genius. Both artists share the traits of having released incredible, critically-acclaimed albums but also having a sense of humour. You only have to look as far as FJM's theatrical rage when he was beaten to a trophy by Justin Bieber at the BRITs for proof of that. The biggest laughs of the weekend might not be found in the Comedy Tent but in the presence of these witty musical titans.
The number of acts who have risen up gradually through the festival's stages supports Latitude's rep for nurturing talent. Last summer Rat Boy packed-out DIY's Alcove stage, with hordes gathering outside the tent. Given the year he's had, it seems only right that Jordan Cardy has been granted a bigger playground in which to run riot. Promoted to the BBC 6 Music Stage - the second biggest stage - the Essex tearaway should again have no trouble pulling in punters with his boisterous anthems.
Joining him there is MØ, returning to Latitude three years after first gracing the Lake Stage. Great things are promised from Karen Marie Ørsted's follow-up to 'No Mythologies to Follow,' along with that fact she's no longer a stranger to big stages.
Other notable returnees include Daughter, whose epic new second album sound is far more suited to their main stage slot than the Latitude woodland, and CHVRCHES, who have also joined the festival heavyweights with their second album 'Every Open Eye'.
The newcomers are on the way
This year's line-up also boasts a strong crop of fresh-faced Latitude first-timers. The UK might have been late to the party with Christine and the Queens but her debut album 'Chaleur Humaine' is finally getting the attention it deserves. It also helps that she's got the dance moves to match. Sharing the BBC 6 Music Stage with Perfume Genius, perhaps even a joint performance of their collab 'Jonathan' could be on the cards? Other newcomers likely to make a strong impression include Låpsley, Aurora and Mura Masa.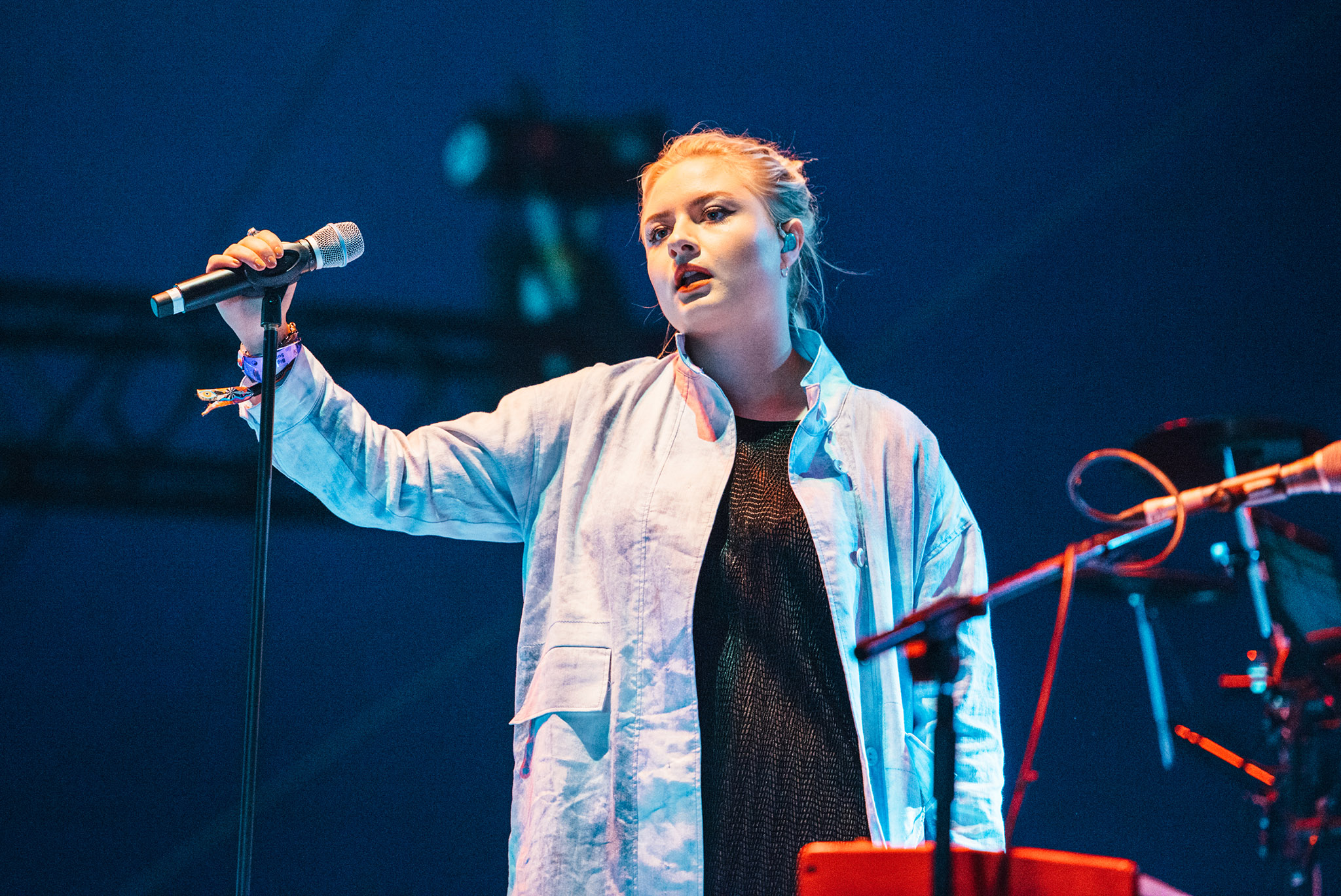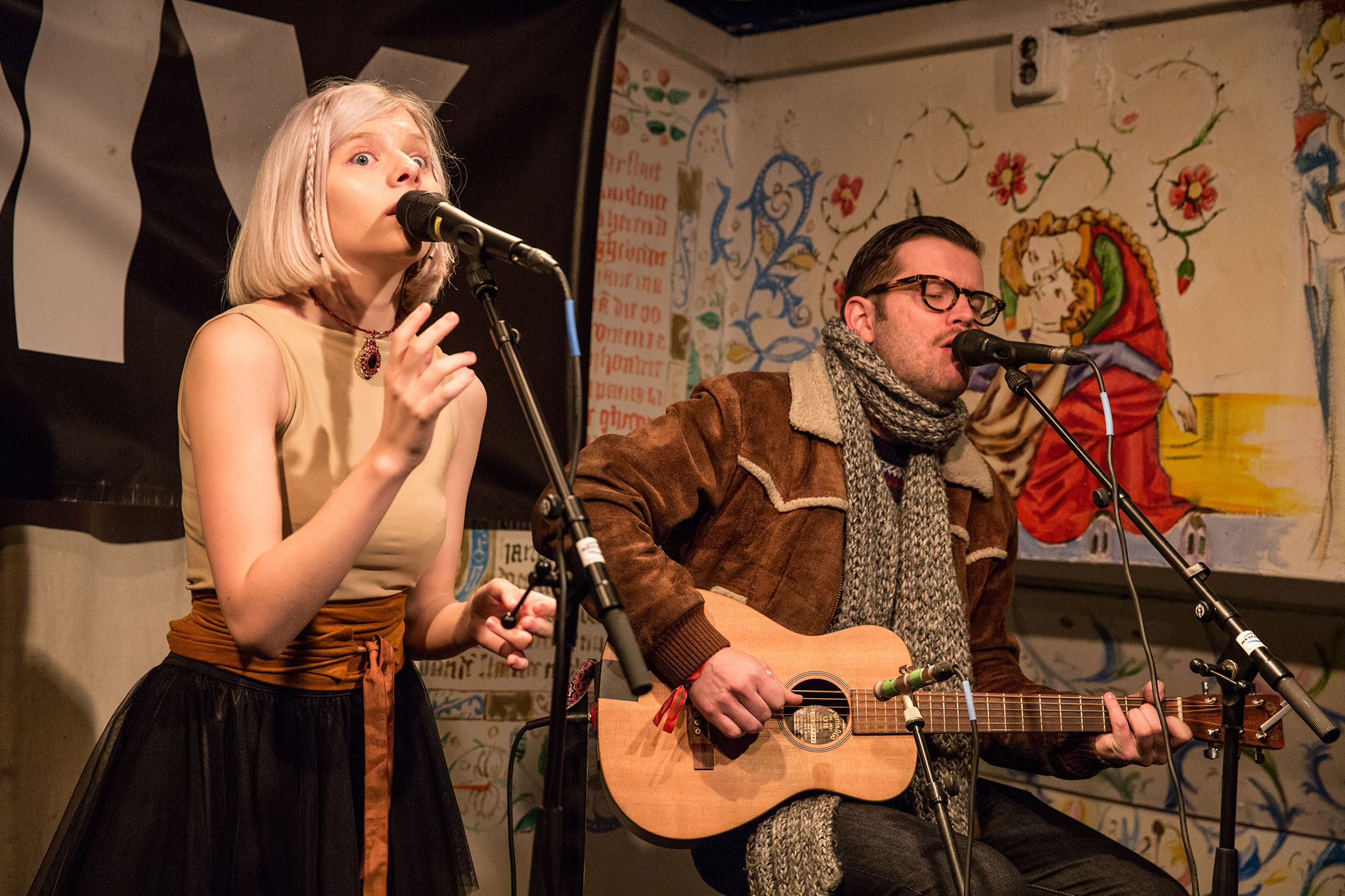 Latitude Festival takes place 14th-17th July.

Get your copy of the latest issue
Records & Merch
£10.99
£20