Listen:
Neu Recommended (Sweat, LUH, Whitney & Bellevue Days)
DIY picks out four new acts to get (very) excited about.
Every month in DIY, we pick out four new artists who stick out in a big, ever-growing crowd of fresh faces. With each day that passes, there's someone else turning heads, another act to follow and keep track with. Our weekly Neu Bulletins cram in everything brilliant we've heard.
Neu Recommended aims to filter things down to the absolute must-hear names, acts who've bit-by-bit established themselves as the real deal. Below, find out what we're getting excited about.
Also in this month's magazine, we interview NYC post-punks WALL, Liverpool dreamers Clean Cut Kid and ultra-exciting producer Mura Masa.
Less Houston, more Western - say hello to your favourite new band.
Newly signed to Secretly Canadian, Whitney already possess a timelessness you can't teach. Former Smith Westerns members Max Kakacek and Julian Ehrlich emailed DIY about the project last summer, debut track 'No Matter Where You Go' coming off like UMO basking in sunshine after months of hibernation. Ehrlich adopts a drum/vocals role, and instead of delivering thudded force through two different means, he uses both tools to create a soft sweetness. They write songs that could get buried below the surface for decades, before floating upstream and being cherished by future generations.
Listen: 'No Woman' is no fluke.
Similar to: A walking, talking lullaby. Sounds lovely, right?
LUH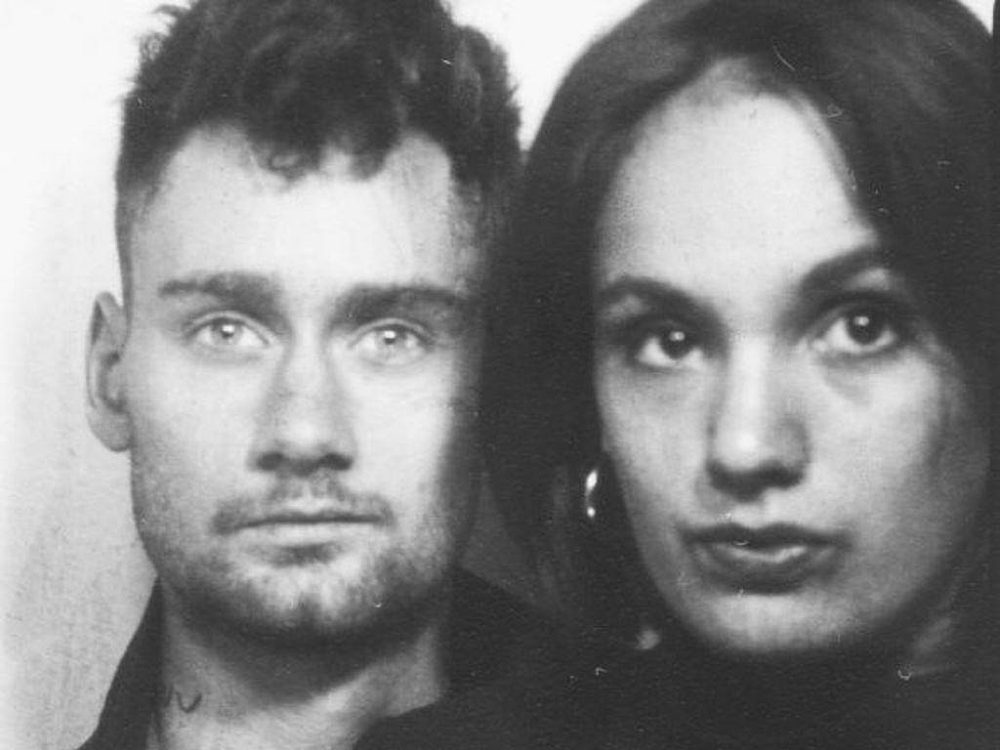 The beginning of a new Lyf.
A long time ago, in a buzz band-filled galaxy far away, Wu Lyf had all the makings of a band who could last for decades. But the smoke faded fast, and they put quits on a career before it gained pace. Ellery Roberts fronted the band, and he's going big on new project LUH, alongside partner Ebony Hoorn. Roberts' smoke-stained vocals are a focal point, but he sounds like he's fronting the apocalypse this time round. An album's due this year on Mute.
Listen: 'I&I' is bonkers melodrama, produced by the Haxan Cloak.
Joel Wolf Alice-approved madness.
Some bands arrive with all the festival-headlining credentials already packed in a suitcase, ready for take off. Croydon bunch Bellevue Days have exactly that - anthems in spades, frustration and ferocity running through their veins. Wolf Alice's Joel Amey is already a big fan ("hey who sang that ripped jeans song?" he asked Daniel P Carter recently), and the rest of the world's playing catch up.
Listen: 'Ripped Jeans' is coming to a festival tent near you.
Similar to: Jamie T doing it for the kill.
Dripping with new ideas.
Sweat aren't shy in living up to their name. Already, hyped-to-the-hills shows have turned freezing cold basements into saunas. Their murky but finely calculated pop is isn't everyday. If aliens dropped down and found a sampler, they might make music like this. Futuristic and filthy, debut track 'Be Complete' is the kind of mission statement that requires a shower afterwards.
Listen: 'Be Complete'
Similar to: Dev Hynes joining Jungle.
Taken from the March 2016 issue of DIY, out now.

Get your copy of the latest issue