Run the Jewels share virtual reality 'Crown' video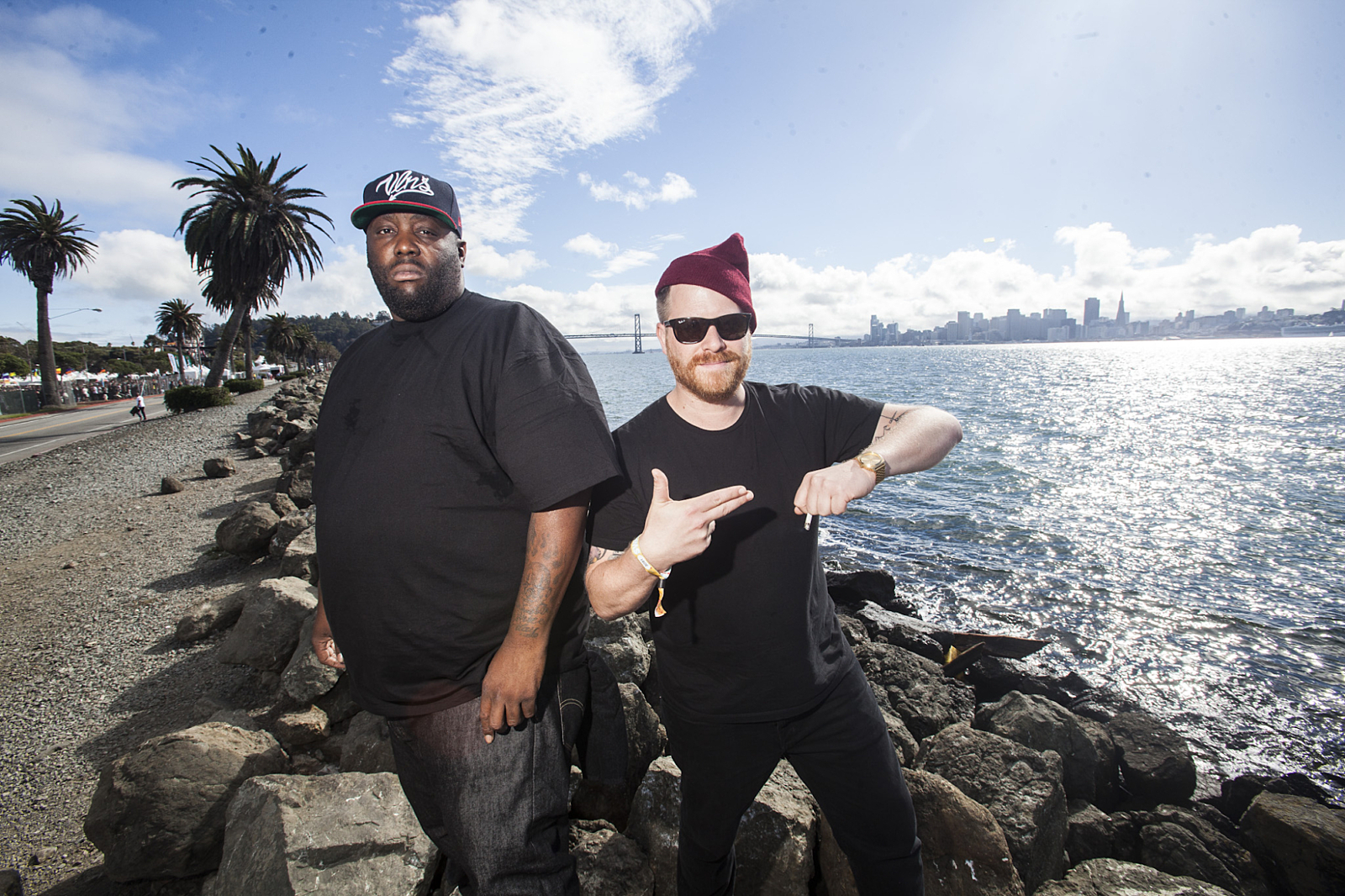 Because 3D simply won't do.
Run the Jewels are pushing the boat out and watching said boat sail through the ocean with their new 'Crown' video, only available in virtual reality form.
Enhancing the standard experience of hitting play on a video and watching it roll by in simple 3D form, this involves an actual VR headset, designed for the New York Times. Oscar-nominee Peter Martin directs, so this isn't just some silly experiment in how to make the most elaborate video possible. Well, it might be that too.
It's available to watch now via the NYT VR app on iOS and Android.
Anyone who prefers their music videos in less disorienting form - it'll be available in a 360-degree version from next month.