Preview
Cosmosis Festival
12th March 2016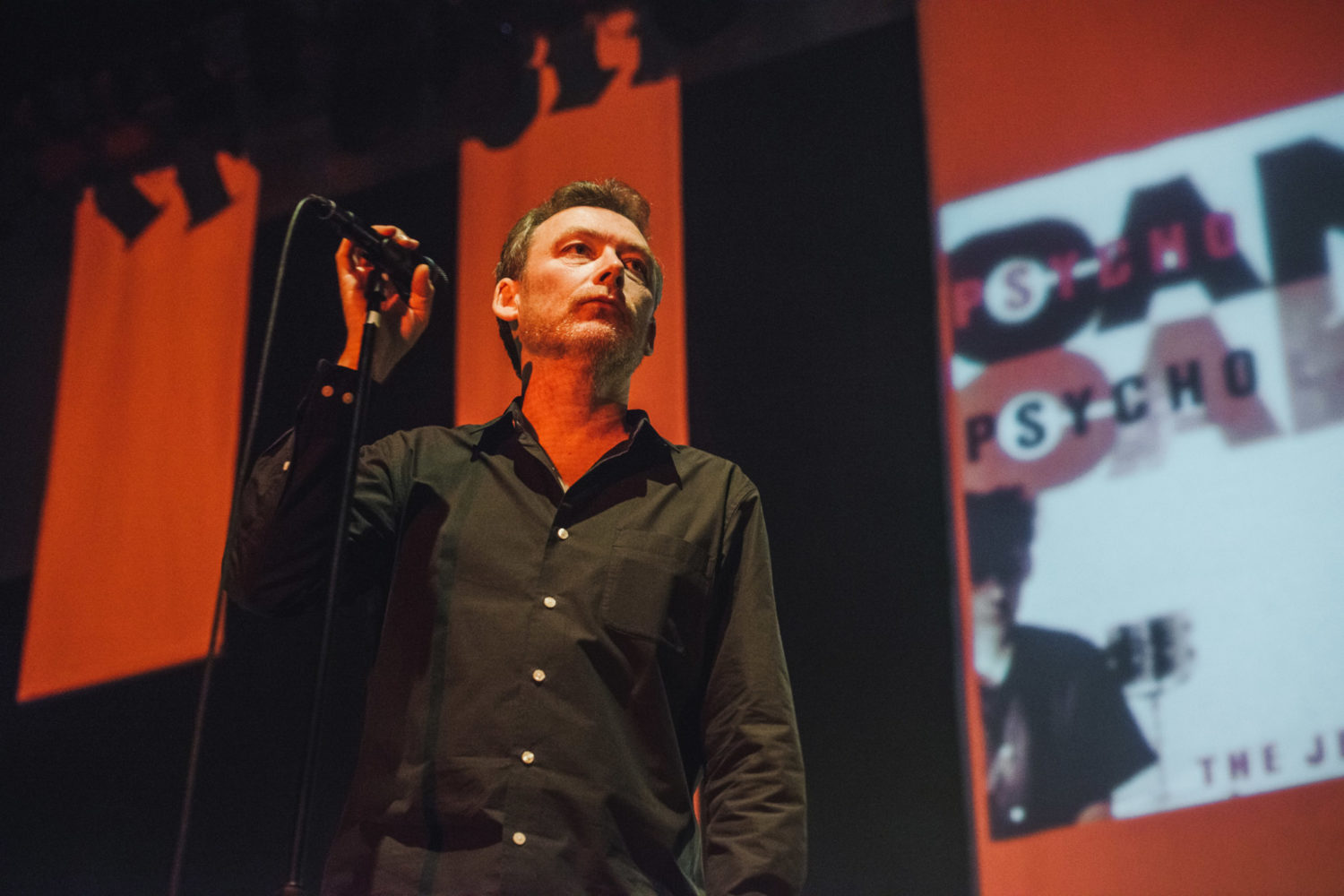 The Jesus and Mary Chain and Deafheaven are among the must-sees at the Manchester all-dayer.
A psychedelic haze is set to gather over Victoria Warehouse on Saturday as Manchester welcomes the fuzzy excess of the Cosmosis Festival. The event is sure to be a heavily black-ringed date on any shoegazer's calendar with a line-up of reverb drenched legends, art installations, great food and all round trippy experiences. To help you through the delicious fog of choice, here's our top 5 picks for the event.
The monolithic name that stands proud atop the bill is one that's impossible to ignore. Without this legendary lot it's fair to say a massive amount of the other bands on the bill might not even exist. The Jesus and Mary Chain pioneered shoegaze with the loud anarchy of seminal debut 'Psychocandy' and cornered the market for velvet-smooth darkness with the equally unmissable 'Darklands'. It's like having a festival for evolution, headlined by single-celled organisms, and it's crazy in itself just to imagine who's not going to watch them.
Uncle Acid and The Deadbeats
The Beatles may be synonymous with 'Abbey Road' but Uncle Acid and The Deadbeats would be the quiet, disturbing guy who lives in the battered house on the corner. Taking the heavy fuzzy jams of 'Helter Skelter' or 'I Want You (She's So Heavy)', Uncle Acid add in the crypt crawling vibes of The Damned or The Cult to create high intensity odes like 'I'll Cut You Down', 'Waiting for Blood' or 'Murder Nights'. Forgoing a genuinely sinister air, Uncle Acid benefits from a campy, b-movie horror that promises a lot of fun.
Deafheaven
One band certainly not forgoing the genuinely sinister is Deafheaven. The American band bring their critically acclaimed (and very acclaimed at that) black metal to these shores in what's sure to be a notable appearance, if not one for the aurally sensitive. It's a brave and exciting choice for the bill and united by their love of reverb Deafheaven can win over many a new fan with their impeccable, intricate guitar work.
The Brian Jonestown Massacre
Another certain must-see is Anton Newcombe's outfit, as much a cult icon as any band still bothering to plug guitars into amps. With a jaw-dropping, enviable back catalogue the psych-rocking legends could be soaking up a good share of the adulation and they're sure to deliver with a career-spanning set.
Esben and The Witch
The final recommendation goes to Brighton's Esben and The Witch. Starting with familiar-sounding songs in the bracket of Daughter, the trio torture and tense each track into Mogwai-style post-rock behemoths, with a scale and drama fitting to the Cosmosis stage. In the epic 'Marching Song' and visceral 'No Dog' they pack a couple of tracks with the potential to leave the Water stage breathless.

Get your copy of the latest issue