Live Review
Grimes, Brixton Academy, London
10th March 2016
After four years away from the capital, Grimes returns at the wheel of full-blown gaudy pop pandemonium.
Pummelled by sharp-cutting stabs of rainbow, light-spore flecked cameo netting, and liberal spearings of piercing green lasers, Brixton tonight resembles a children's birthday party fuelled by dangerously hyperactive levels of sherbet dib-dab. London has waited four years for Grimes to return. In that time, Claire Boucher hasn't shed her onstage shyness, but she's also smashed down every boundary and creative limitation in sight. Once a bloopy cog operating in the shadows, Grimes returns an auteur, at the wheel of full-blown gaudy pop pandemonium.
In a single moment, 'Art Angels' bursts into life on stage, and even Brixton's enormous sound system creaks under the strain of Grimes' earth-shattering bass-pounds. Flanked by support act HANA, and a couple of dancers tasked with whipping the room up into a frenzy, Grimes is bounding across the stage, rapping in Russian (of course), and unleashing hell-raising screams of glee as she plays 'Scream' minus Aristophanes. Running amock through her own vision, and delighting in every saturated second, 'Go' turns the cavernous venue into a sweaty, closely-packed basement dive, and 'Oblivion' ducks and dives with new unbridled mischief. It all prompts a dazzled Grimes to yell "be careful not to crush your peers!"
Hiding behind her hands as the foot-stomping celebrations refuse to die down, she may be nervy and awkward when it comes to public speaking, but no matter. Who needs mundane stage patter at a show that leaves its audience wide-eyed and speechless? And for that matter, who wants silly small talk, when there's very serious real talk - Grimes' insanely ambitious craft - instead?
She chooses to pass on the traditional encore, too, but then again, sticking to convention has never been her style. "I am terribly shy so once I'm gone it's just too much," she tells the roaring crowd, before diving headlong into 'Kill V. Maim'. Garish, confrontational, powerful, brash, and let loose like a lopped kite in the wind, Brixton seems to shake down to its foundations tonight. It's not used to hosting many artists quite like Grimes.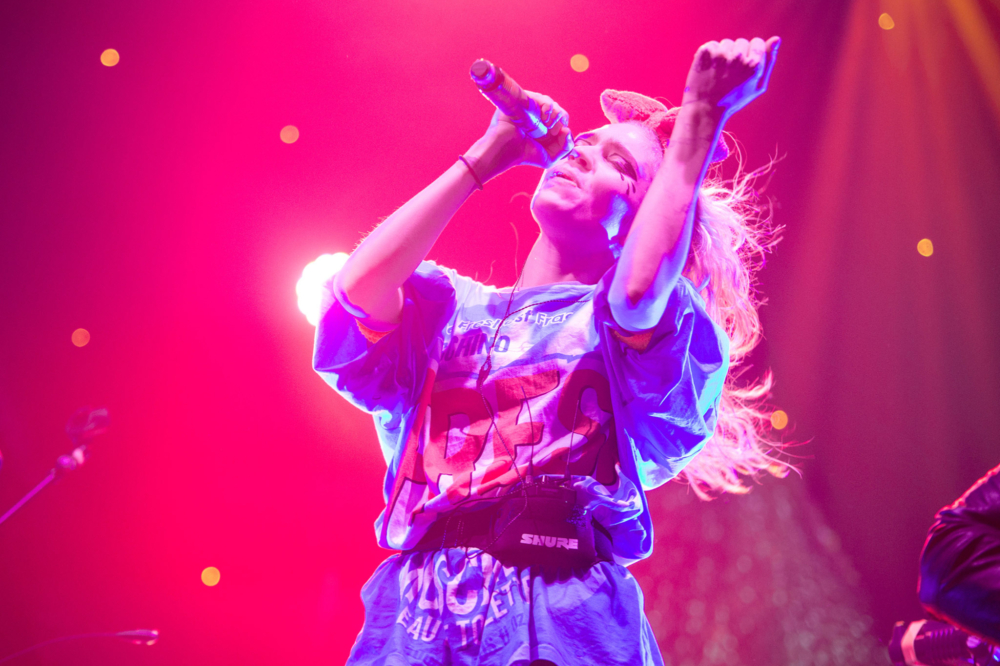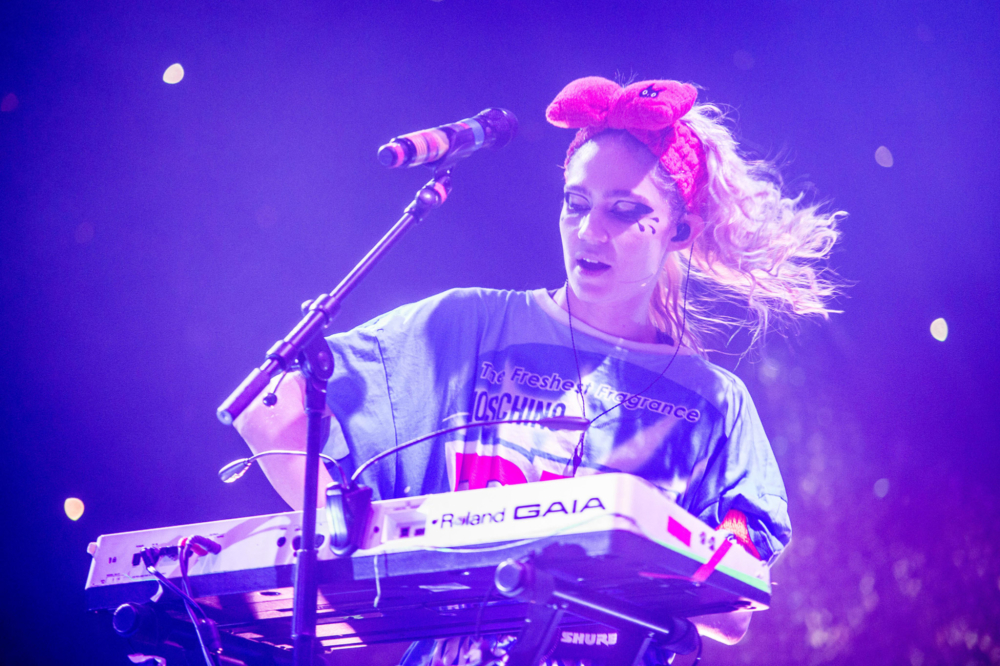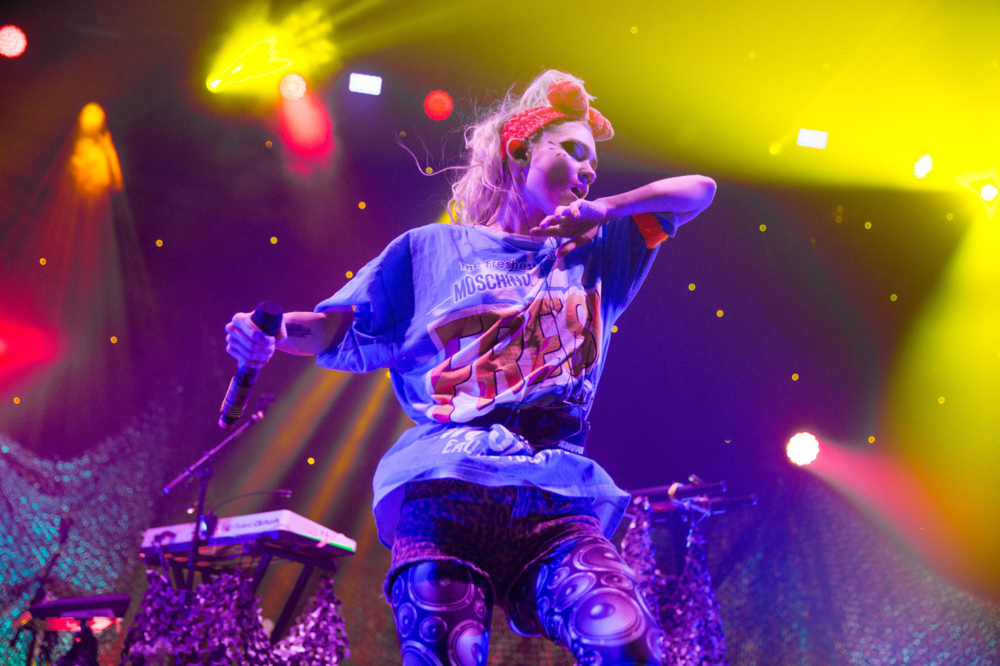 Photos: Emma Swann

Get your copy of the latest issue