Watch:
Bat For Lashes shares 'In God's House' video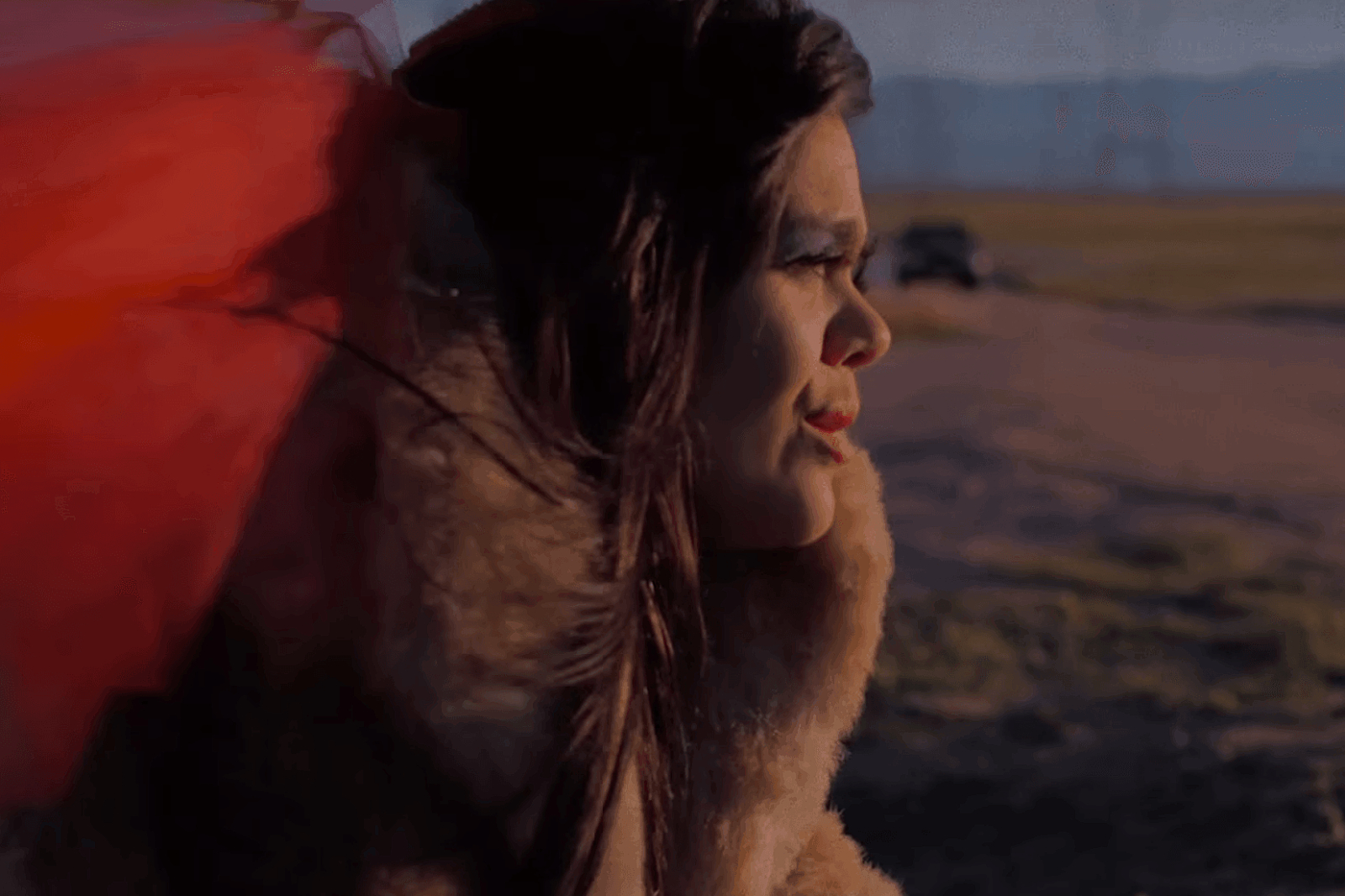 Lead cut for 'The Bride' gets a grave-dwelling video.
Natasha Khan has shared a new video for her Bat For Lashes single, 'In God's House'.
Co-directed alongside John De Menil, the new clip finds Khan being dropped off in the heat of the California desert to visit a strange, extravagant grave. What happens next is a bit more surreal, as Khan directs her attention to a glowing car that's surely breaking healthy and safety rules.
It's a suitably dramatic clip for the track, which is taken from new album 'The Bride', out 1st July.
'The Bride' was produced by Khan alongside Ben Christophers, Dan Carey, Simon Felice and Head. A concept LP of sorts, it "follows the story of a woman whose fiancé has been killed in a crash on the way to the church for their wedding. The Bride flees the scene to take the honeymoon trip alone, resulting in a dark meditation on love, loss, grief, and celebration."
This Spring, Bat For Lashes performs 'The Bride' in full (fans are being asked to turn up in wedding attire) at the following churches:
APRIL

20 Los Angeles, CA, First Presbyterian Church of Hollywood
MAY

13 Manchester, UK, Manchester Cathedral

14 Brighton, UK, St. Georges

16 London, Union Chapel
JUNE

01 Brooklyn, NY, Saint Ann's