Curtain Call:
Hear Tall Ships take on Cut Ribbons' 'In The Rain'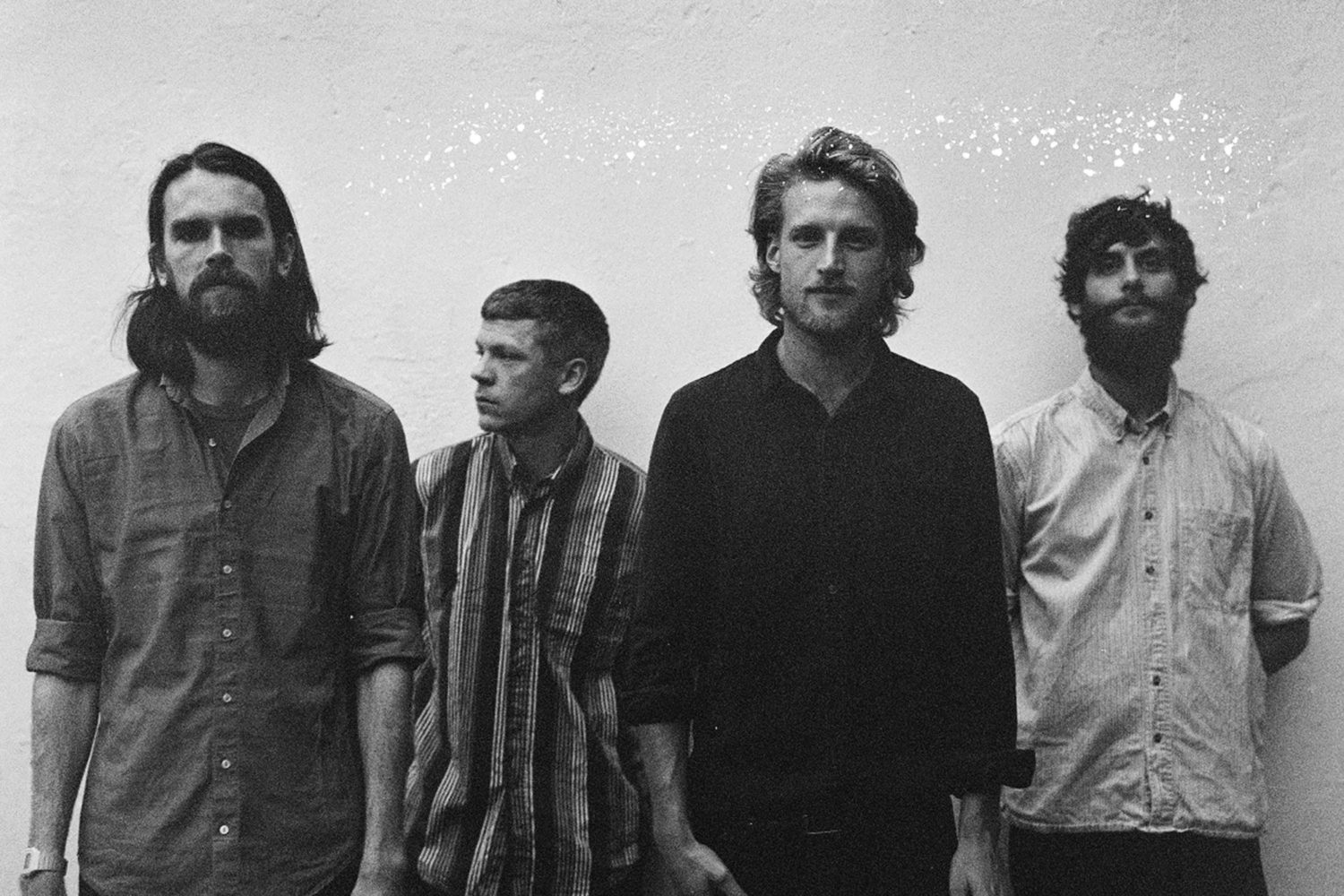 The two bands play together in London later this week as part of DIY & Jägermeister's Curtain Call.
Later this week, Tall Ships will be joining forces with Cut Ribbons for the third round of DIY & Jägermeister's Curtain Call. And, in the lead up to their performances at the Queen of Hoxton, the headliners have offered up a bit of a special treat…
Taking the meaning of 'the road to success' quite literally by basing itself on the iconic Curtain Road - home to many iconic labels, studios and venues - Curtain Call is about providing bands the opportunity - whether that be through recording, making videos or playing gigs - to make their next step really count. This month, Welsh quintet Cut Ribbons are getting involved - they've already recorded a brand new song at Strongroom Studios and, this Wednesday, will be performing live alongside Tall Ships too.

In the meantime, the Brighton-based quartet have decided to offer up a new recording of their own. While the band have been holed up working on the follow-up to their 2012 debut 'Everything Touching', they also found time to record a cover of Cut Ribbons' own 'In The Rain'.
"Cut Ribbons are a great band," the band's Ric Phethean told DIY, "and we thought it would be really fun to do our own version of one of their songs. We wanted to take the euphoric and optimistic sound of the original and make it darker and bring out the more mournful undertones of the lyrics. We hope you like it."
As for the show itself, it seems as though some other new material may well be on the cards. "We're really excited for the gig, and to play some new songs," he reveals. "We know we've been a bit elusive so we jumped at the chance to play something small and sweaty for DIY, just to let people know that we are still very much here and there's a lot more exciting stuff to come!'"
Tall Ships will play with Cut Ribbons and newcomers Sports Team for the third round of Curtain Call gigs at the Queen of Hoxton on 23rd March 2016. The last few tickets for the show are on sale now exclusively from TicketWeb. The show is 18+ and ticket holders will be required to bring ID.
Listen to Tall Ships' brilliant cover of Cut Ribbons' 'In The Rain' below.
Catch up with previous Curtain Call-ers Birdskulls and Kagoule and follow all of the action on #CurtainCall2016.

Get your copy of the latest issue