Album Review:
The Joy Formidable - Hitch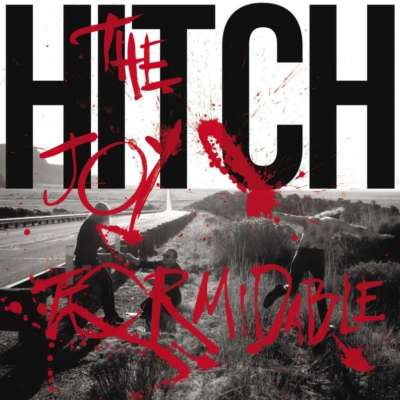 If the songwriting on 'Hitch' is, to coin an old music hack turn-of-phrase, 'mature', it's also concise - in a good way.
Label: C'mon Lets Drift / Membran
Released: 25th March 2016
Though they may have made their name of an oddball blend of grunge, shoegaze and stadium-ready hooks, there's every sign that The Joy Formidable have completed their artistic evolution away from those capricious beginnings. On the whole, 'Hitch', a self-recorded effort, has all the hallmarks of an album made without the scheming aspirations of a large record company on the prowl for easy hits. This is probably a good thing, for where previous album 'Wolf's Law' came to ground on this tension, 'Hitch' reacts by trimming all the fat away, leaving only limited, more nuanced traces of the atmospheric instrumentation they made their name on, not try-hard 'epic' for the sake of it. That's not to say there aren't widescreen moments; witness the interplay of distorted guitar and synth loops in album highlight 'Blowing Fire', for example, or indeed the wash of reverb on the guitars at the post-rock-esque crescendo of album closer 'Don't Let Me Know'.
That said, this a more knowingly mainstream rock album, even if it does have its eccentricities; if not for singer Ritzy Bryan's unique voice and lyrical persona, the first two tracks, 'A Second In White' and 'Radio of Lips' could be TJF covering Ash. It's left as an exercise to the listener as to whether that's a good thing. Stomping single 'The Last Thing on My Mind' reminds of nothing so much as Nine Inch Nails' singles of the 'With Teeth' era, weirdly enough - and it's left to album cut 'Liana' to shine with a superior mix of acoustic balladeering and higher octane fare at its climax.
youThere's the usual set of acoustic tracks with 'Underneath the Petal', complete with psychedelic wig-out ending, the highlight of these. It should be said though, that as on previous releases, TJF work best when rocking out, and if the tracks here are lacking in depth compared to their early material, they do at least deliver in attitude and hooks.If the songwriting on 'Hitch' is, to coin an old music hack turn-of-phrase, 'mature', it's also concise - in a good way.
More like this