New music guide:
The Neu Bulletin (Wesley Gonzalez, Hudson Scott, Isaac Gracie & more)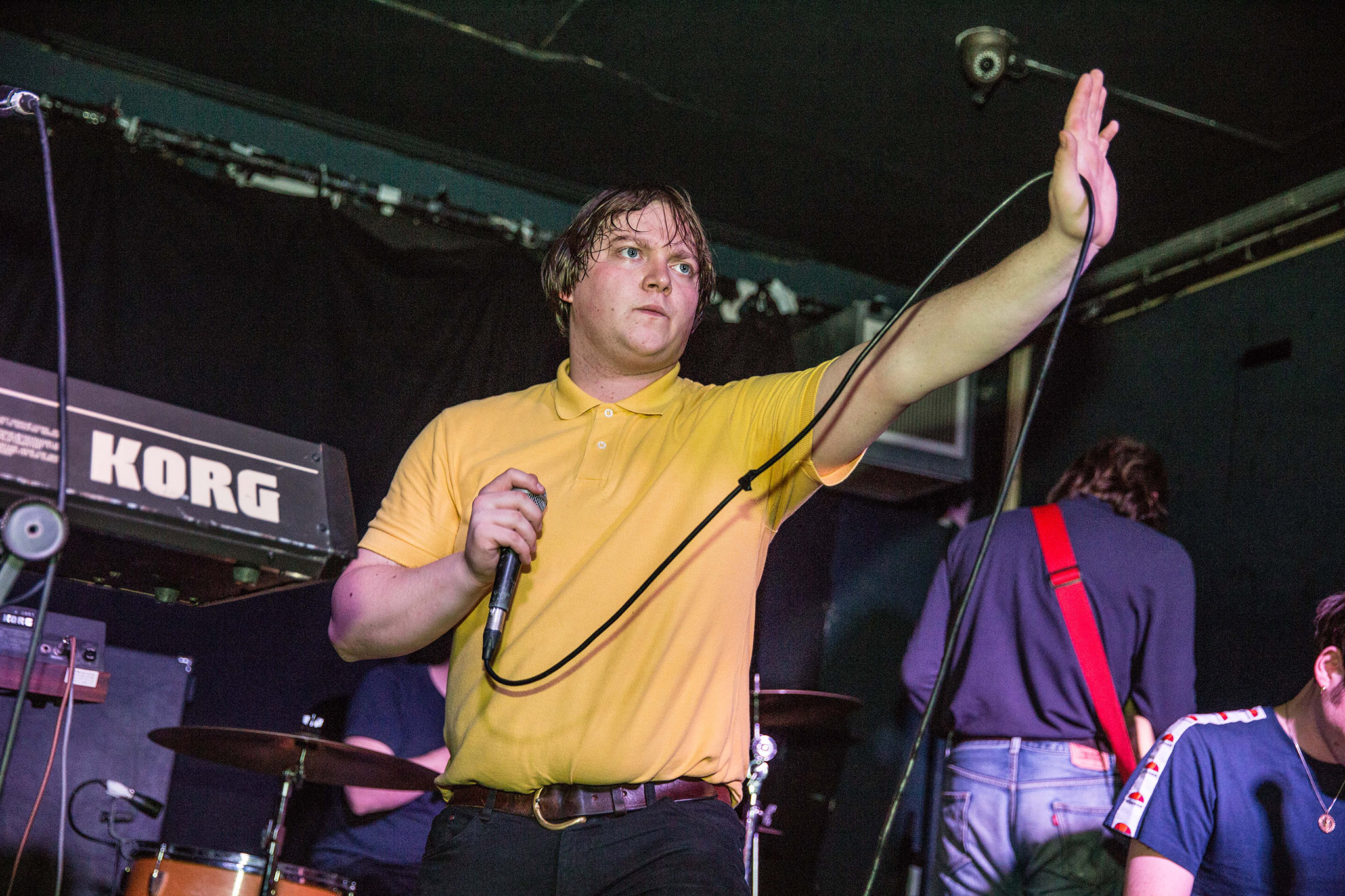 DIY's essential, weekly guide to the best new music.
Neu Bulletins are DIY's guide to the best new music. They contain every single thing that's been played at full volume in the office, whether that's a small handful or a gazillion acts. Just depends how good the week's been.
Alongside our weekly round-up of discoveries, there are also Neu Picks. These are the very best songs / bands to have caught our attention, and there's a new one every weekday. Catch up with the most recent picks here.

(Photo: Wesley Gonzalez - Emma Swann / DIY)
Striking out solo after years in supporting roles can be daunting, but Hudson Scott's first steps are as confident as they come. Where debut track 'Clay' relished its methodical construction, 'Whale' instead succumbs to a looser feeling. Gloopy and bubbling thought it may be, it still finds Scott seeking out space, shaking off the sludge and indulge in those dancefloor inflections to carnival effect.
Wesley Gonzalez - I Spoke To Euan
Every note of Wesley Gonzalez's latest track feels anxious. Instruments shiver, Wes himself uncomfortable in his own skin throughout. It's a needless discomfort though, 'I Spoke To Euan' proving that there's a youth and vibrancy in the former Let's Wrestle man's new digs, even if - as he confessed to us earlier this year - it's borne of loving "the shit you hated in the seventies."
The Juice Girls - I'm not a doll
Halifax, Nova Scotia's The Juice Girls place tiny, unforgettable refrains in uncomfortable territory. 'I'm not a doll', in demo form, is a simple tale delivered with rough edged charm. "You don't think I can drive," runs a scratchy-as-it-gets chorus, "you pick her up when you think I'm not looking." There's a sinister tale of revenge swimming under the surface.
Isaac Gracie - Terrified
From the off, 21-year-old Ealing lad Isaac Gracie has been billed as a one-of-a-kind talent, a label which ought to be earned over half a decade, or a handful of albums. His skill is undeniable, though. on 'Terrified' he ticks the earnest singer/songwriter box with ease, but dusky, crackling production gives the song a timeless edge you can't teach. This is taken from the 'Songs From My Bedroom' EP, out now.
Phoria - Evolve
Ghostly, post-'Kid A' pop isn't in short supply, but Phoria have been masters of their craft for some time. The Brighton group write reclusive songs designed with the blinds down and all signals switched to off. 'Evolve', their latest, is a gloomy step into the unknown, led by tight-knit production and straight-for-the-gut hooks.
Bloodboy - Human Female
It can take teams of a dozen songwriters or a mighty stroke of luck to make a hit - or, in this case, they step out of the blue. Bloodboy's 'Human Female' goes straight for the jugular. It's undeniably huge (we're talking Marina at her finest, Foster the People when they used to soundtrack summers), laced in enough melodrama to tell a story of its own.
Strange Bones - God Save The Teen
Consider that thirst for gut-punch, filthy rock satiated. Strange Bones have already got the backing of the bloody Foo Fighters, and on 'God Save The Teen' they amp that grittiness up tenfold. Flirting with the guttural stomp of Pulled Apart By Horses or Future Of The Left, it's a grimy, gripping shock to the system.
Our Mother - Age Of Empirez
Where their first step 'Surprise Machine' barrelled forward into swarming, gloomy pop, Our Mother's latest is far more tentative. 'Age Of Empirez' (dodgy use of 'z' aside) is a far more beautiful construction - built around a steadily growing, piano-led waltz, it's the tip-toeing antithesis of 'Surprise Machine''s full-pelt techno sprint.