Album review
Explosions In The Sky - The Wilderness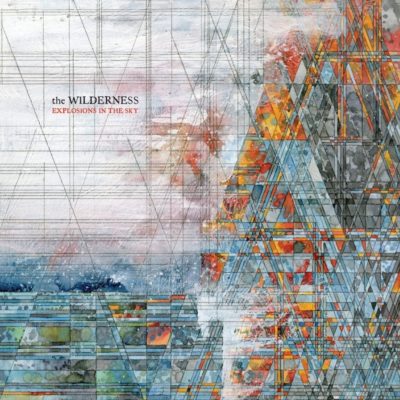 Explosions hit autopilot when they enter uncharted airspace
Label: Bella Union
Released: 1st April 2016
Long the preserve of BBC nature documentaries and inspiring American TV montages, Explosions In The Sky settled into those comfy cotton slipper-socks in recent years. A series of soundtrack releases their sole output for years, 'The Wilderness' marks their first wholly original material in half a decade – a chance to refresh the palette, iron out the kinks and hit the ground running on another potential two decades of genre supremacy. To paraphrase their most famous (and undoubtedly most lucrative) soundtracking client: clear eyes, full hearts… can't lose?
Lead single 'Disintegration Anxiety' paints a fitting first impression. Stuttering into life with industrial electronics, it looks like a new horizon for the group so often pinned by their critics as little more than a whitewashed backdrop. Hit the halfway point though, and Explosions quickly snap out of it. Settling into those worn-out shoes, they pocket the new ideas, instead opting for that over-familiar post-rock wash of crescendo after crescendo. Fade out, rinse, and repeat.
It's a pathway each track – and indeed the album as a whole – finds itself dragged down, the band afraid to dive into those more experimental waters and instead treading the same spot they have for nearly two decades. Opener 'Wilderness' echoes that juddering electronica of 'Disintegration Anxiety', lacing it in synthetic melody; 'Losing The Light' opts instead for doomy bass of the 'Yeezus' variety. It's not long, though, before it's all stripped away, replaced instead by that same-old routine of thundering drum rolls and waves of softened guitars. For the figureheads of a genre so reliant on emotional resonance, there seems to be a lack of understanding of that age-old adage – familiarity only breeds contempt.
There's a lot to be said for a group perfecting their niche – forging a signature and polishing it 'til it outshines everyone else on the street. 'The Wilderness', though, is Explosions hitting autopilot when they enter uncharted airspace, rather than exploring the potentially limitless universe beyond. Seventeen years in, you have to wonder whether they'll ever truly burn as bright as that name once promised.

Get your copy of the latest issue
More like this