Out now!
DIY's 50th issue is out now!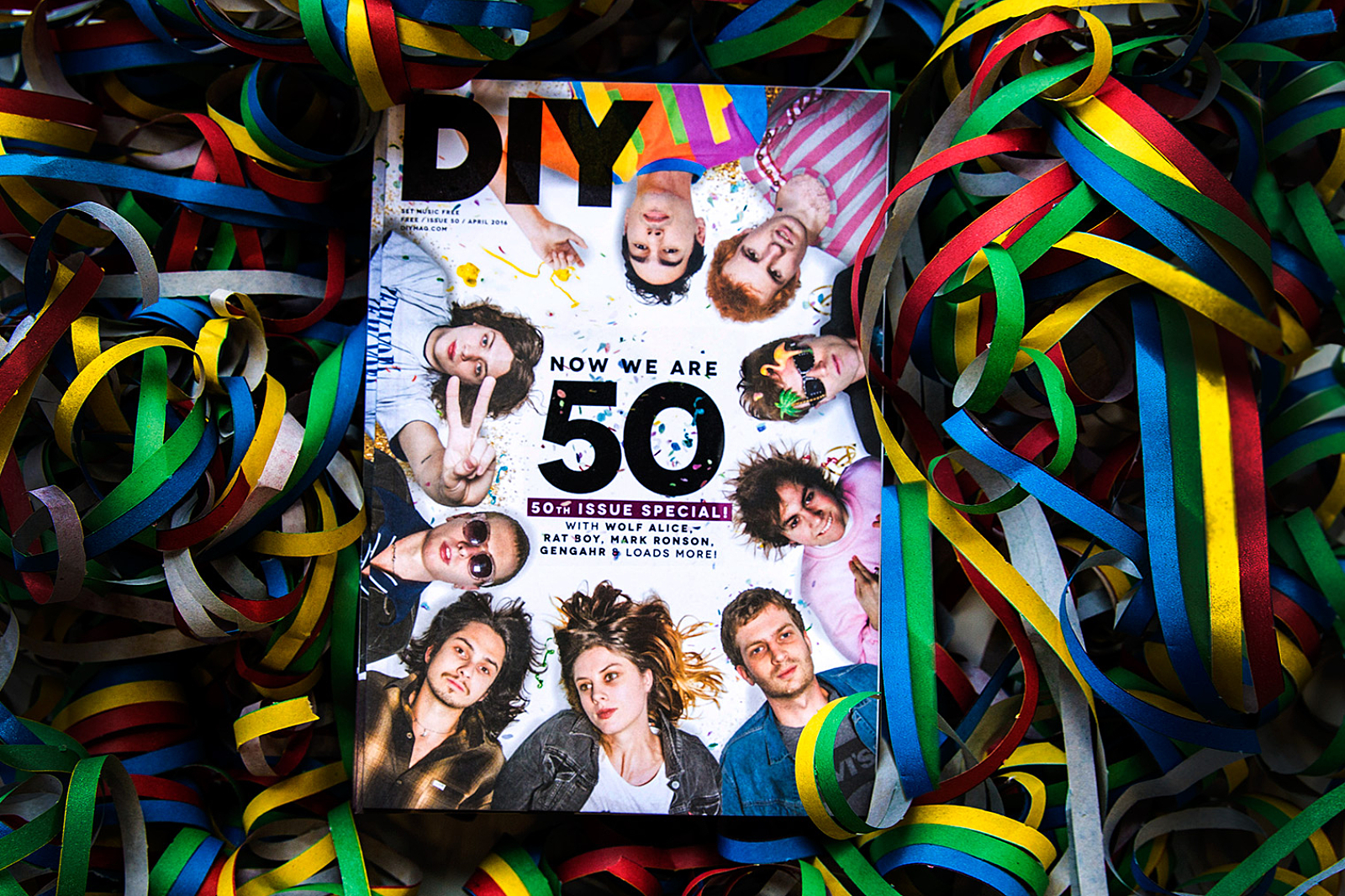 The April 2016 issue is out now, featuring Wolf Alice, Gengahr, Chvrches, Mark Ronson & loads more. Pick up a copy or read online for free!
This month, DIY hits the 50 issues milestone, and we've invited all of our favourite bands to come have a party.
Out today, you can pick up the new issue for free via UK stockists. It's also available to read online for free. International readers - order a copy below!
With more gold balloons, prosecco and silly string than you can shake a stick at, we speak to the likes of Wolf Alice, Gengahr, Chvrches, Rat Boy and The Maccabees about everything that's happened in the five years we've been printed on real-life paper.
They're joined by Mark Ronson, Peace, Metronomy, Oscar, Warpaint, Spring King, Drenge, Swim Deep, Years & Years, Creeper, Alt-J and Black Honey. It's one hell of a party. To be honest, we won't be recovering anytime soon.
Have a peek at the cover below and pick up a copy on Friday!
Outside of the shambolic celebrations, you'll find loads of chats with the likes of Eagulls (who don't want to be compared to The Cure, thankyou very much), rock giants Deftones and buzzy bunch Pumarosa.
We speak to Katy B, who's giving back to the scene that gave her life with new release 'Honey'. There's also Yeasayer, who claim they're not trying to stay relevant anymore, despite releasing the ace, head-turning new LP 'Amen & Goodbye'.
The Kills invite us in the studio, we look at how Charli XCX is changing the face of pop and it's all aboard the good ship Parahoy!, as Paramore and Chvrches sail the high seas.
All this and loads, loads more.
DIY's April 2016 issue is free from record shops, venues and Dr. Martens stores - pick up a copy or read online for free here.
Subscribe and order a copy straight to your door, below.