Round-up:
Tracks: Royal Blood, The Big Moon, & More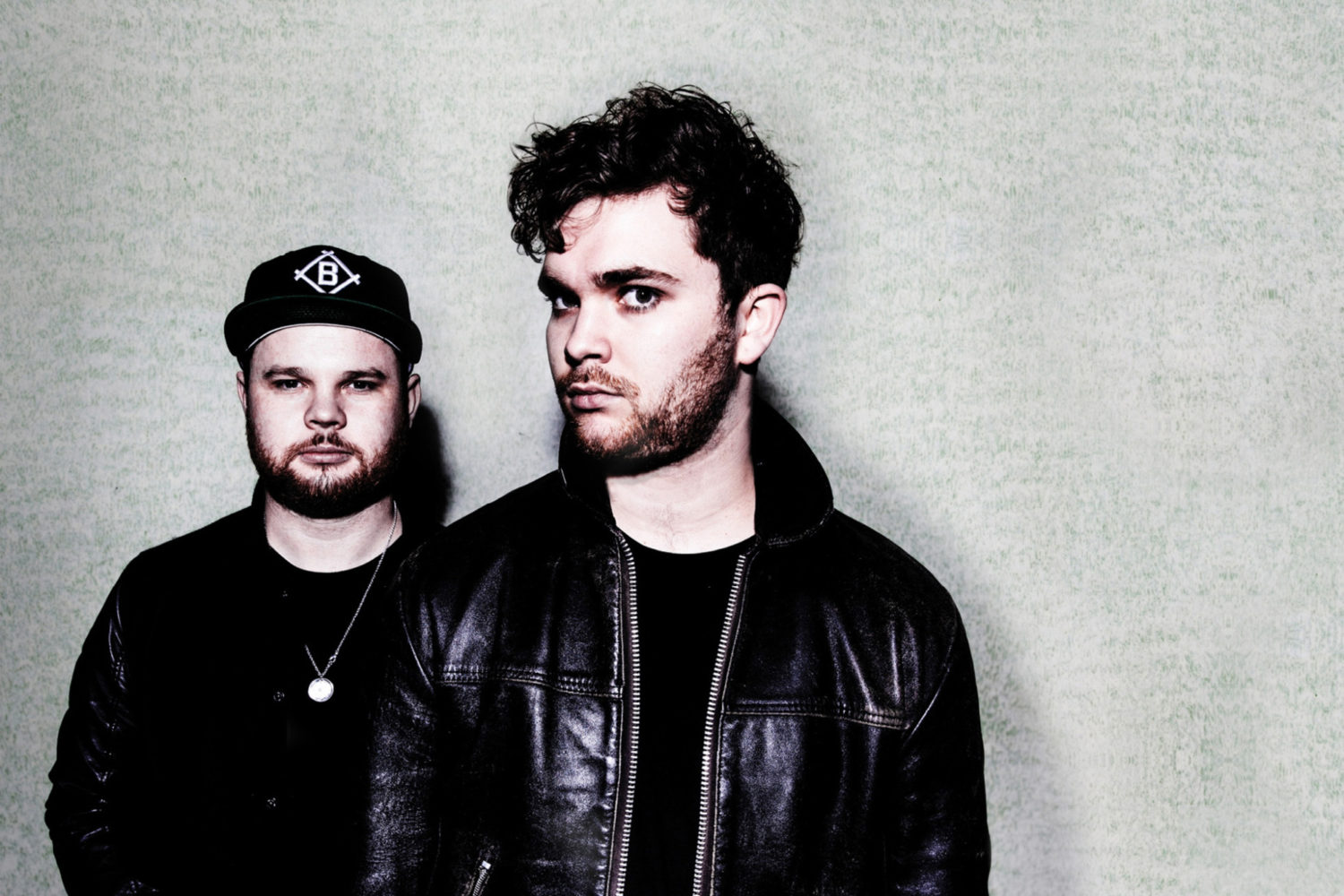 DIY writers pick out the biggest and best new songs from the last seven days
Good noole, dear readers, and a happy Friday to you all. As usual, its been a busy week of new music, and up to their usual antics, artists have been releasing new songs left right and centre. We've picked out the biggest and best new songs to emerge this week, and there's plenty to get stuck into. The Big Moon get (sort of) loved up with new song 'Cupid,' Royal Blood finally emerge from their tour bus writing den, and that's just for starters. In other words, it's all kicking off. For everything else out this week head over to the DIY Listening Hub, or hit play on our Essential Playlist.
Royal Blood - Where Are You Now?
Emerging from the leathery gloom of their tour bus writing den, Royal Blood have finally lifted the lid on their first new music in ages. 'Where Are You Now?' might share its name with Justin Bieber's pan-pipes-on-heat pop banger of the same name, but the similarities begin and end there.
Deranged drum palpitations lead the way instead, Mike Kerr blazing a flaming trail with snarled-lip guitar licks. It's like Black Sabbath's 'Paranoid' with a leaner, hyper-rationed agenda, trading in glammy saturation for Royal Blood's no-frills attack. There might only be two of 'em, but flippin heck, can they can make a racket. (El Hunt)
Valentine's Day has already passed this year, but The Big Moon are getting romantic…ish on their new single, 'Cupid'. 2016 is already increasingly looking like their year, and everything that makes the quartet such an exciting prospect is furthered on the track - it sees The Big Moon louder, more confident and more infectious than ever. 'Cupid' is anchored by an irresistible, immovable chorus, bursting with melody and playfulness, crashing its way through stories of failed romance and awkwardness with none of the inhibitions or second-thinking they sing of.
Joined by the news that the band have signed to Fiction Records, 'Cupid' signals The Big Moon's biggest step up in every sense. The potential lover in the song is "never gonna get it perfectly right", but The Big Moon themselves have come pretty damn close here. (Will Richards)

Kanye West - Saint Pablo (ft. Sampha)
Kanye West's putting everything on the table. Since the release of 'The Life of Pablo''s first form, he's opened up. Tweets are straight-talking (off-the-cuff and full of "hashtag"'s, most of the time), and on evidence of new cut 'Saint Pablo', honesty is his currency. The signs were there in the similarly grounded 'Real Friends', but Kanye's rarely sounded so direct. "The ultimate gemini has survived, I wasn't supposed to make it past twenty-five," he claims, on a lyric more cutting than anything on his work-in-progress LP. Sampha completes the puzzle. It's tough to find a more melancholy-friendly voice in music, and he's the perfect companion to a song that could have been produced by Massive Attack in their trip-hop heyday. Mournful without outmuscling Kanye's default bravado, he's never been this humble. (Jamie Milton)
Black Honey - All My Pride
When they first emerged, Black Honey didn't exactly lack ambition. Their early songs - rough around the edges, granted - were like vivid scenes in a movie, each linking together to form a cinematic opus. As they fine tune and improve with every step, the Brighton group's grand plan is beginning to make a lot more sense.
'All My Pride' is a vicious post-breakup scene. It's the sound of Izzy B Phillips burning remnants of a previous relationship, sinking sorrows in another drink. She holds the ropes though, and she's finding catharsis. Matching up with 'Corrine''s tales of loss and 'Madonna''s sky-reaching thrills, it's yet another scene in Black Honey's perfect movie, coming to a cinema near you. (Jamie Milton)
Rolling into life like a fiercesome, rumbling boulder, building towards a chiming haze of angular ducks and dives, 'Cecile' is a finely woven net of big ideas - it's impossible not to get caught up. "Give me your love Cecile, give me your love, on the first of July," chants Isabel Munoz-Newsome ritualistically in that yelpy Nico-channelling vocal of hers, painting blazing forest fires and vaguely ominous glimpses of blood lakes out of the heady backdrop. There's even a bloody saxophone solo, for crying out loud - and no, not the noodling, cheddar-hued 'Careless Whisper' variety.
Coincidentally Zimbabwe's Cecil the lion (note the missing 'e') died on the 1st of July because that bastard dentist shot him, but this probably isn't a song referencing him. Instead, this song dives headlong into all-consuming infatuation, and it's magnetic and massive all at the same time. Though 'Cecile' might be more concise than the unapologetically epic 'Priestess' (which clocked in at a mighty 7 minutes) this is no less ambitious.
At the end of it all, though, 'Cecile' sounds intrinsically like a Pumarosa song. That may sound like a simple thing, but that's a massive deal for any band starting out; let alone one with just two singles to the good. (El Hunt)

There aren't many musical bloodlines like that of the Paul brothers. With little effort and even less output, Jai and A.K. Paul quickly built up the kind of mystique thousands of bedroom producers and their pricey publicists would kill for. Turning heads earlier this week with the arrival of the Paul Institute, their latest moves seem to suggest the pair are finally building on that foundation of hype and hyperbole.
Roaring ahead from the get-go, the motorbike engine that signals 'Landcruisin"s arrival is the perfect opening salvo. From there on out, it's top speed, glitching electronics that drag everything along. Backed by skyscraping swells of bass, it comes off like Hans Zimmer chucking his Inception soundtrack through a blender, A.K. lending his yearning vocal to give a human edge to all the razor-edged sound.
Merging pristine, science-fiction synth with a darker, film-noir edge, A.K. Paul's first steps are fittingly future-facing. It might not be the world-changing musical re-invention some have been waiting for, but as we wait for more audio alumni to tumble out of the Institute, that word-of-mouth blog buzz is only going to swell. As ever, it's all eyes on Jai. (Tom Connick)
LUH - Beneath the Concrete
Everything about LUH aims to be gigantic. The essence of the project - sky-reaching, enlivening industrialism - has been amplified since Ellery Roberts and Ebony Hoorn started making music. They've recruited The Haxan Cloak for additional production, and they've defined their name as meaning "Lost Under Heaven". Aiming big would be an understatement. LUH use drama and darkness as their fuel, before taking lift off.
'Beneath the Concrete' is direct, hard-hitting from the off. But it fails to match the unifying sweetness of previous swoon 'I&I'. Like Depeche Mode plunged into a grimy abyss, synth pop rarely sounds so complex and hook-stuffed at the same time. Everyday chancers can't pull this off, and no doubt about it, LUH come close. If anything, this matches the strange anthemia of Crystal Castles, submerging melody in so much noise it cannot cope. Half the time, this plan works a charm. The other half, it falls flat. LUH haven't quite perfected their strikerate. (Jamie Milton)

Get your copy of the latest issue