Interview:
Years & Years: "Everything seemed to come together"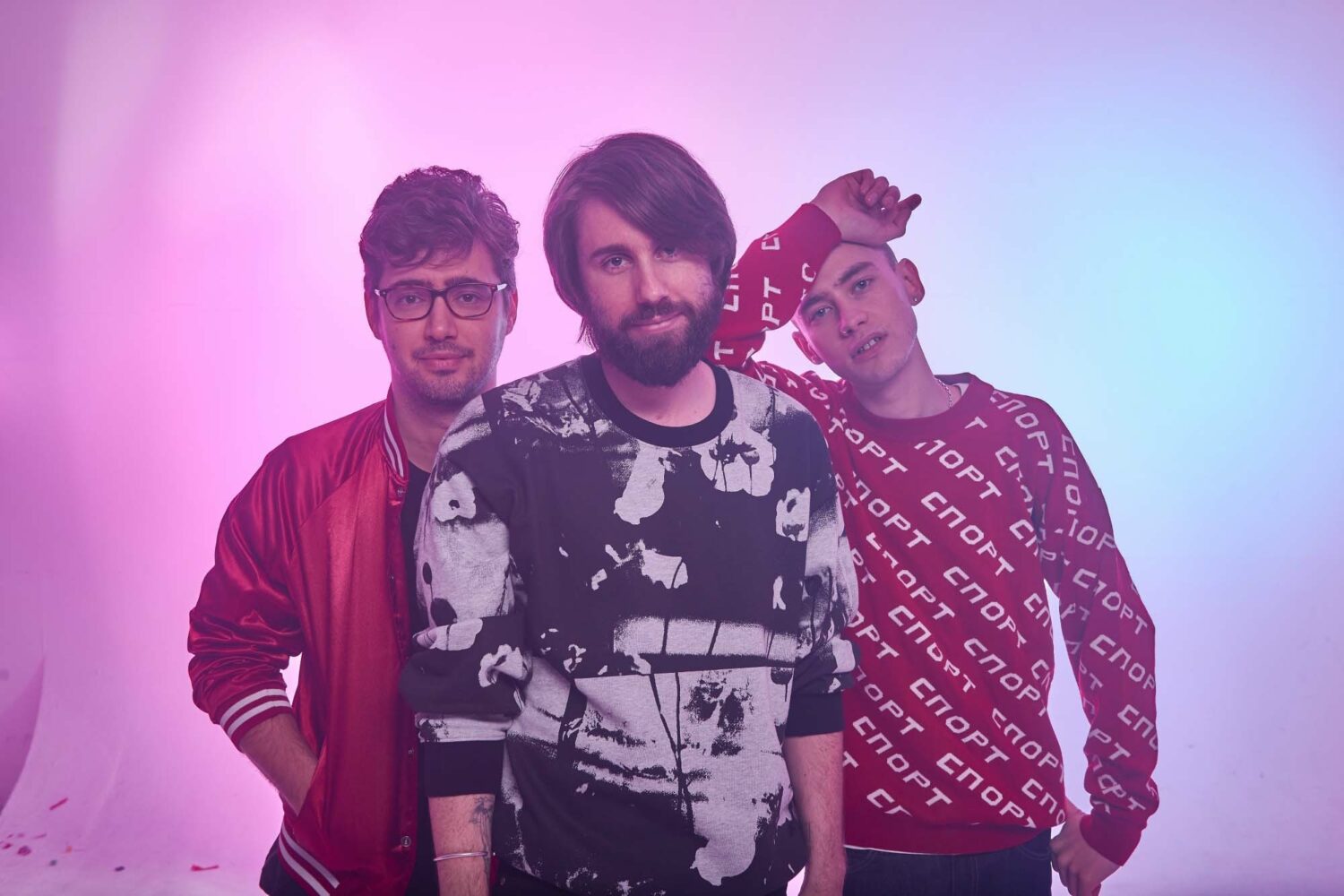 From drunkenly badgering Tom Jones, to erm.. condoms, Years & Years take stock of a whirlwind rise to the top of the charts.
Back in 2011, Years & Years were nowhere to be seen. Mikey Goldsworthy was whipping up a storm in the kitchen as a chef. Emre Turkmen was a bedroom bound producer. Olly Alexander was making a name for himself on the telly, starring as Cassie's stalker in Skins (ah, the memories) and acting opposite Judi blimmin' Dench in a West End take on Peter Pan. As fate would have it, Mikey heard Olly singing power ballads in the shower. They decided to form Years & Years, and the rest is history.
These days, the band are using their initial chart-topping cred for good - a bit like electro-pop's answer to Batman. A recent video for 'Desire' is a gigantic orgy, in effect, shifting perceptions of sex and self-acceptance. It's a bold move from a trio who feel ready to go one step further.
DIY turns 50 issues old this month, and to mark the occasion, we decided to look over the last five years (and into future years) with Years & Years. Try saying that three times fast with a gob-full of wotsits!
What's the best thing about being in Years & Years?
Emre: The critical acclaim
How do you think the Internet has revolutionized how you, and other bands, get recognition?
Olly: Well, we got noticed by management off the back of uploading stuff to Youtube and Soundcloud. That's something that couldn't have happened five years ago. I think it's a positive thing, it means you don't have to go play a scary industry gig to get noticed - I don't know how you get to play on of those!
What's been your most surreal moment from the last few years, Years & Years?
Emre: Chatting drunk nonsense to Tom Jones at the Q awards.
If you could relive any day from the past five years again, what would it be and why?
Emre: The day we filmed the 'Real' music video. It was the first time when everything seemed to come together and we felt confident and happy with what we were doing.
"Wear a condom"
— Emre Turkman
What does a new band need in order to 'make it'? Time and space? A stroke of luck?
Olly: You need to consistently be in the right place at the right time, making the right music to get noticed. Then after that, you need to be in the right place right at the right time ,making the right music to get a break. And then you just need to make sure you are really nice and people want to work with you and support you. Be nice to your fans and cross your fingers that nothing will go wrong - maybe after all that you have a chance of making it.
Which three new acts coming through right now are the most exciting, and why?
Olly: I like Lewis Del Mar, Alexander London and Kiaara, none of them seem to give a fuck about "genre" and their tunes are really really good.
Which forgotten bands of the past would you like to see come back?
Emre: We haven't forgotten any bands that we love! They're always in our hearts and headphones.
" Be nice to your fans and cross your fingers that nothing will go wrong - maybe after all that you have a chance of making it."
— Olly Alexander
How important do you think it is for bands to support one another?
Olly: It's super important! We'd be nowhere without the support of our peers, it means a lot, I'll never forget the artists that have helped us since the beginning. Also you're always gonna be bumping into each other at festivals and stuff you don't want things to be awkward...
If you could give yourself one piece of advice when you started out, what would it be?
If you could pick one album you loved as a teenager, and make it compulsory listening for future teenagers, which one, and why?
'Siamese Dream' by Smashing Pumpkins - because it's great.
So, a tough one - how do we continue to nurture the music scene?
Olly: I know some people think we are fast approaching a music apocalypse, but I don't feel that pessimistic! The internet has made it easier than ever to find new and exciting artists, and so long as there is a mainstream there will always be a counter-culture that runs against it. Publications like DIY help! [Ed- Awh, thanks Olly!]
Years & Years play Bilbao BBK Live (7th - 9th July) where DIY is an official media partner. Tickets are on sale now. Visit diymag.com/presents for more information.
Taken from DIY's 50th issue special, out now. Subscribe to DIY below.
Buy