Interview:
Swim Deep: "We're demanding a reaction"
The mind-bending mentalists were first through the door at DIY's 50th issue party. No bag searches, you see.
Transformations like Swim Deep's come along once in a blue moon. Once a bunch of hazy, Birmingham-bound dreamers with an ear for a solid memory, they upped the ante pretty sharpish with 'Mothers', their bonkers second album.
Swapping washed-out, beachy bounce for barrelling psychedelia, drum'n'bass drops and more colours than an explosion at the Dulux depot, it's a party-starter like few others, and proof that they're willing and able to do just about anything they damn well please. There aren't many bands as confident in the own skin as Swim Deep are these days - they're like the Fonz on more recreational drugs - so it's only right we invite them along to our big 50th issue bash. They might make us look cooler by association.
In 2011, they were: Birmingham stoners who'd only just fully formed. Cav McCarthy was a merch seller who couldn't play bass. To say they were patched together would be an understatement, but they weren't yet aware of their batshit-psych powers.
Right now, they're: Making the music they've always wanted to make. 'Mothers' is a bizarre space odyssey of a second album, and it's opened them up to new possibilities (and coats, don't forget the coats).
What moments from the last five years stand out the most?
Austin Williams: Doing pills on the Alps. Seeing places we would have never dreamed of being able to do before. Paying the bailiffs off for my mum when my first royalties cheque came through. Losing Cav under a pile of clothes before a gig. James [Balmont] getting chased by a pack of rabid dogs in Bangkok then drinking speed from a can. Playing Glastonbury. Playing in Thailand. Doing mushrooms in the most gorgeous morning in Hollywood then spending 3 hours in Amoeba Records then walking along Malibu beach. Making 'Fueiho Boogie'.
Blimey. Ok. What's the best thing about being in Swim Deep?
Austin: That we can do whatever we want. People know that our next album is gonna be a shocker whatever the case, and that we're not boring - we're demanding a reaction.
If you could relive any day from the past five years again, what would it be and why?
Austin: That day in L.A., hearing [Paul McCartney album] 'McCartney II' for the first time, feeling like I was in five different countries, walking through Amoeba Records on mushrooms, then walking down Malibu Beach.
James: Landing in Japan for the first time and sitting on a spray toilet.
Cav: Blues beating Arsenal on my 18th birthday in the League Cup final.
Which forgotten bands of the past would you like to see come back?
Austin: Mafia Lights. Coulda been the greatest band in the world if they weren't all such lunatics… and GBH.
"If you're tight when you're buzzin', you're unstoppable."
— Austin Williams
If you could give yourself one piece of advice when you started out, what would it be?
Austin: Rehearse, rehearse, rehearse. We ended getting places quick and we just weren't tight live - if you're tight when you're buzzin', you're unstoppable.
If you could pick one album you loved as a teenager, and make it compulsory listening for future teenagers, which one?
Austin: Kano's 'P's & Q's'.
What does a new band need in order to 'make it'? Time and space? A stroke of luck?
Austin: I think timing is a massive part of it, just the way the world turns, but you need a horrible amount of motivation and hope. Don't go with anyone who doesn't feel right. Dunno - I think you can just tell if it feels right.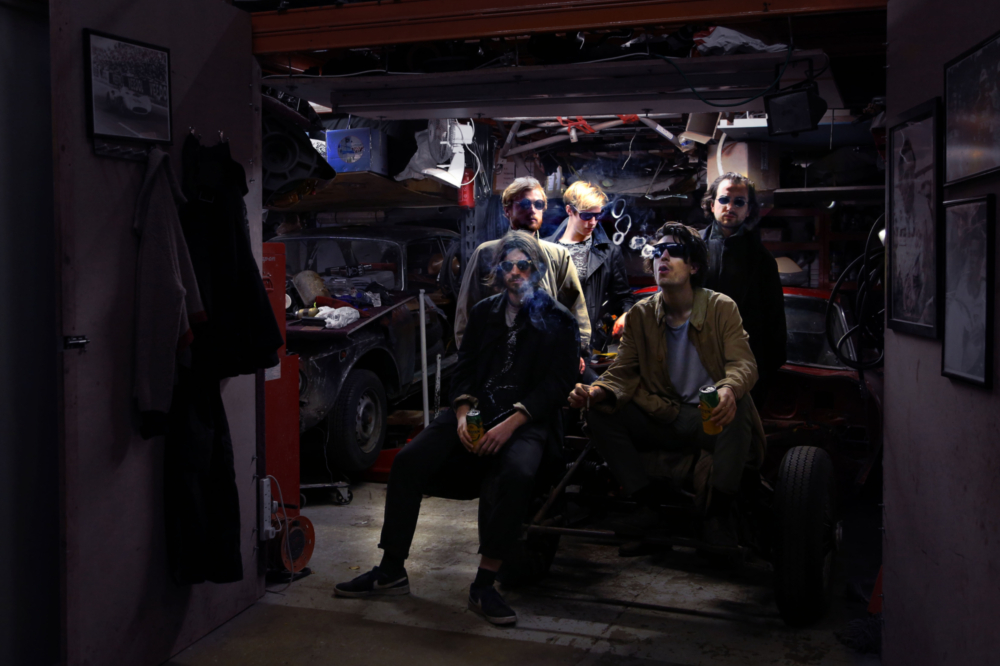 "Sweat are gonna make one of the best pop records of our generation of bands"
— Austin Williams
Which three new acts are the most exciting, and why?
Austin: Junto Club, Sweat, and Desiigner. Junto Club are proper good, real head music - dirty, inspiring, slow acid-electro. Sweat are gonna make one of the best pop records of our generation of bands, I hope. And Desiigner has that banger 'Panda', hope he follows up with something decent.
How do you think the Internet has revolutionized how bands get recognition?
Austin: You can be heard in Bangkok in five seconds of putting up a song, you know? The internet is scarily big and accessible, it's pretty much like a parallel world we live in. I think mind reading and parallel universes are kinda happening right in front of our faces. You don't actually need to use body communications anymore; we have it all on our phones, emotions, everything… sorry, I got distracted, but it's bloody scary. (u ok m8? - Ed)
How does a new crop of headliners come through? Do bookers need to take more risks?
Bookers just need to put on line ups that are influential, not just the same old content radio stuff. Stuff that bends peoples minds at festivals, make them weird again.
Which acts will headline festivals in five years' time?
God knows? Us? Who knows - it's always changing. Feel like it's more about money now, so whoever brings the biggest crowd ennit.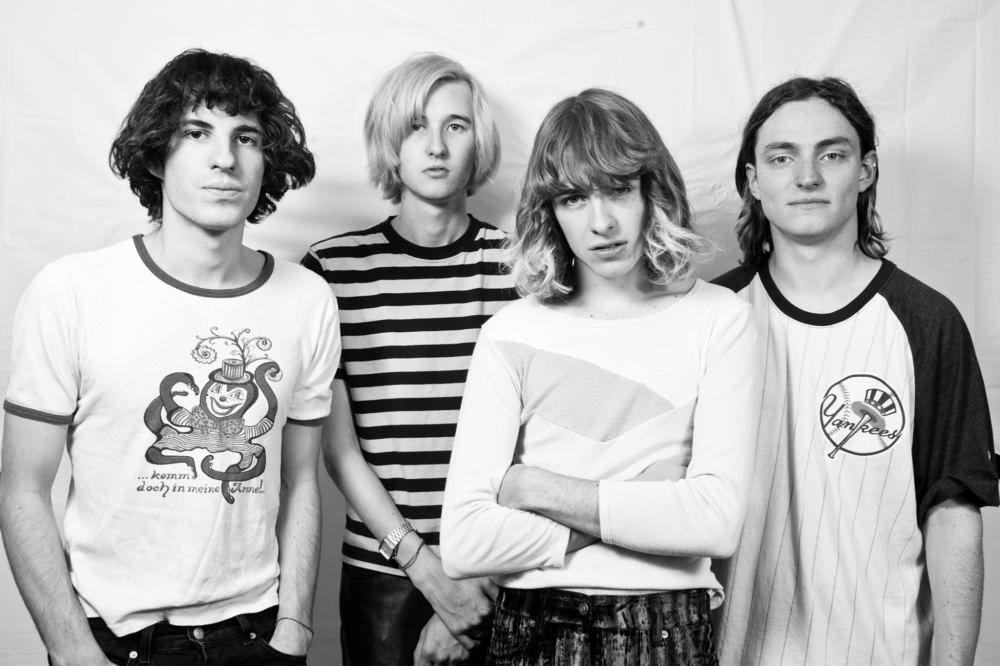 "We were lucky and got signed quite quickly cause they probs thought we were fuckable"
— Austin Williams
How do we continue to nurture the music scene?
Looking after the less privileged bands and making sure they get the same chances and legs up. We were lucky and got signed quite quickly cause they probs thought we were fuckable, so we had a bit of money to do stuff. (o_O - Ed)
What can we do to save the current crisis of venues being shut down?
I'm not sure there is anything? I'm optimistic about a lot of things, but what can you do? The rich have the money and the musicians don't, it's a hard battle.
Outside of bands, what's the most exciting thing happening in music right now?
I think the golden era of music is coming again, but it's coming from the indie labels. Bands are starting to realise the not-so-big advances major labels can give you aren't worth it in some ways. Some ways it might be… basically, the money is coming from other areas, like Jack Daniels gigs, or Converse, you know - sponsored shit, you get 10k for stuff like that, record an album with that. Anyway, the indies are making all the noise at the moment. The freedom is beautiful.
Photos: Emma Swann / DIY.
Taken from DIY's 50th issue special, out now. Subscribe to DIY below.

Get your copy of the latest issue