Premiere:
Arthur Beatrice fling open the studio doors with 'Every Cell' video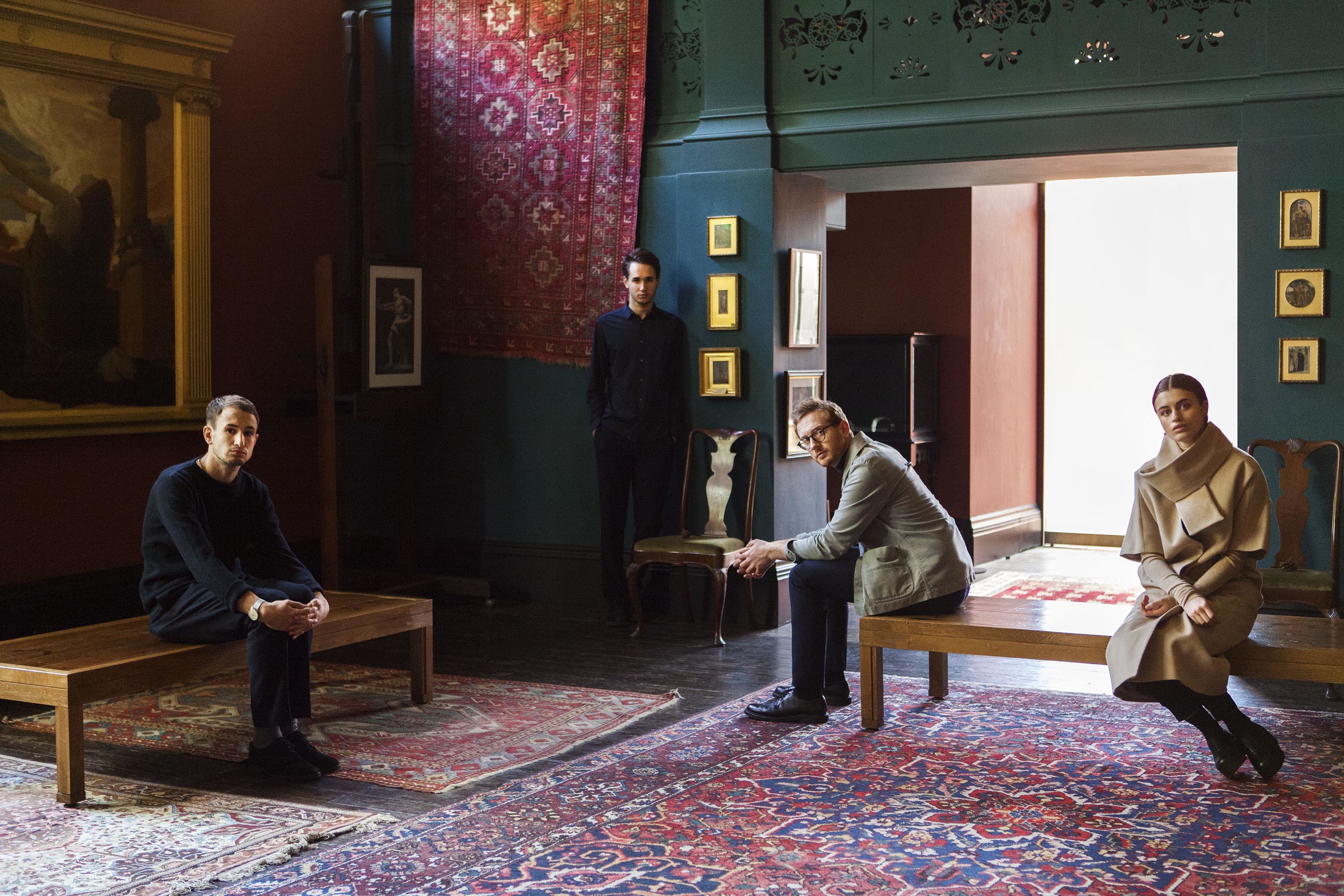 We've got the first play of the London band's new visual, ahead of new album 'Keeping the Peace'.
As Arthur Beatrice gear up to release their second record 'Keeping the Peace' next month (27th May), the London band have a brand new shiny new album preview 'Every Cell'. It's got a video to match, and everything!
Flinging open the studio doors, said video shows the band working at London's RAK studio, following the four-piece as they scratch their heads with pencils, record vocal takes, and lay down tracks for the new record, with the help of the Children of Kingdom Gospel Choir. Directed by Josh Renaut, 'Every Cell' is the third hint of things to come off the back of previous glimpses 'Who Returned' and 'Real Life'.
With Record Store Day fast-approaching (it's on 16th April) Arthur Beatrice have grand plans to release 'Every Cell' as a snazzy single, too. Out as a limited edition baby blue (!!) 12", the record will also include a re-working from Nebraska.
Arthur Beatrice will hit the road for a tour next month, as well, so that's nice. Full details and other informative tour-related gubbins here.
We're very delighted indeed to have the first play of Arthur Beatrice's video for 'Every Cell'. Have a watch below, why don't cha.