So here we are:
Bloc Party get weird in their new 'Virtue' video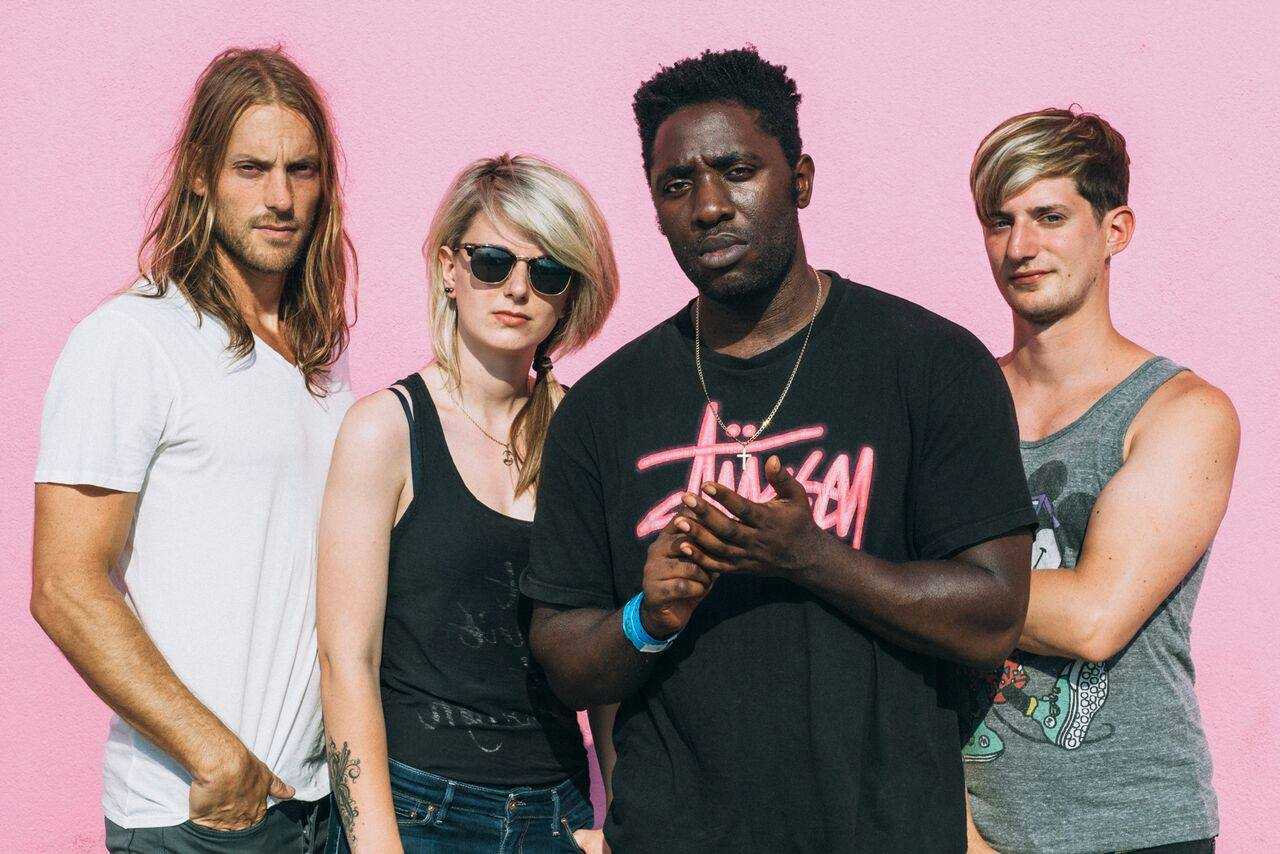 From Pop Art nods to 'suggestive imagery' - there's a lot going on here.
Bloc Party have shared a new, and slightly bizarre, Pop Art-nodding video for 'Virtue'.
Filled with turquoise women, iridescent face masks, and frontman Kele Okereke gradually emerging through the floor of an empty room, there's a fair bit of food related suggestive imagery, too - licking cacti, enthusiastically dipping into boiled eggs, and tender carassing of watermelons. Ooer.
'Virtue' appears on Bloc Party's latest album 'Hymns,' which came out back in January. The band's fifth album came after a hiatus following the departure of former members Matt Tong and Gordon Moakes.
Read the DIY interview with Bloc Party here and their 'Virtue' video below.