Neu Pick:
Fews get shivery in their '100 Goosebumps' video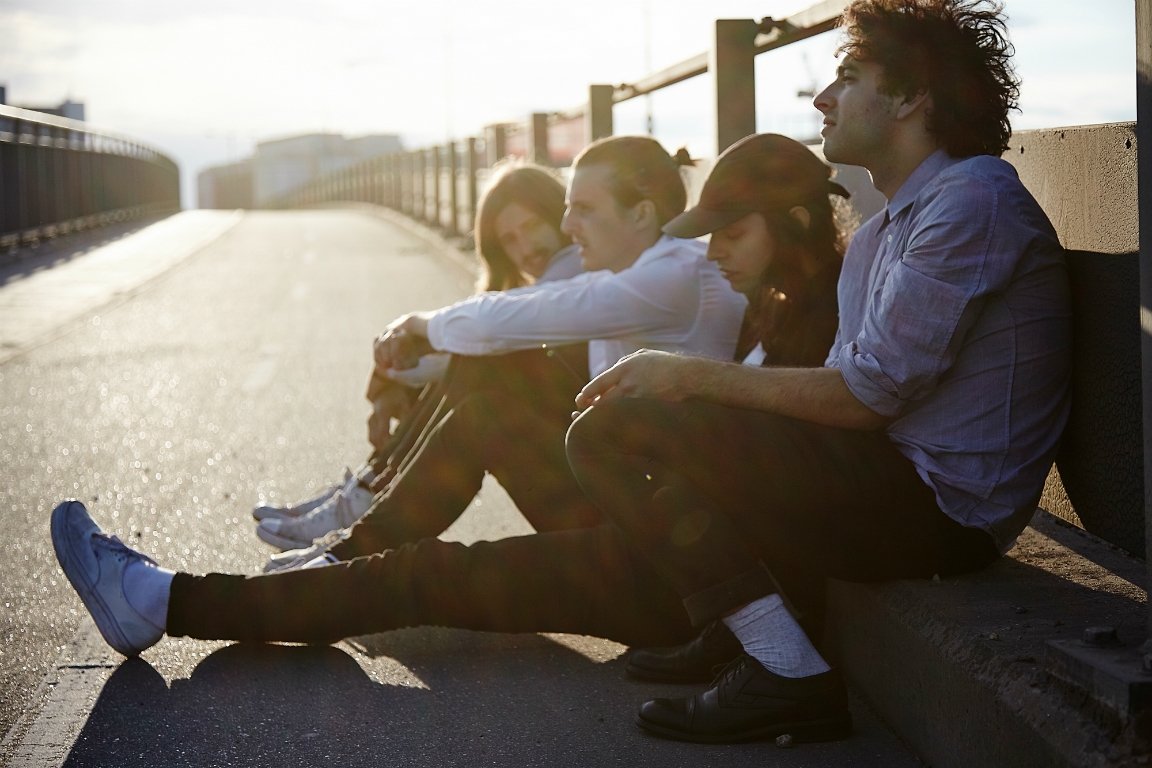 Sunny side up post punk lot are today's Neu Pick.
Every weekday, DIY's new music know-it-all Neu brings you one essential new release to get obsessed with. Today's Neu Pick comes from Fews.
Fidgety and frivolous, Fews' bright take on post-punk chuggery is a breath of fresh air. In their new video for '100 Goosebumps', premiering below, the Sweden-via-U.S.A. bunch embrace that free-spirited nature.
The four-piece set up shop in a derelict former asylum for the clip, premiering below, shaking the walls with their probing, noise-packed indie-rock. Both beautiful and barren, t's a perfect match for the stripped-back, soul baring sound of the recent Spring King tour buddies.
'100 Goosebumps' is taken from Fews' debut album, 'Means'. That's due 20th May, with Fews hitting up the following dates this spring and summer.
APRIL
16 Paris, Point Emphemere
30 Leeds, Live At Leeds Festival
MAY
01 Glasgow Stag & Dagger Festival
19-21 Brighton, The Great Escape Festival
24 Cambridge, Portland Arms
25 London, Sebright Arms
27 Manchester, Dot to Dot Festival
28 Bristol, Dot to Dot Festival
29 Nottingham, Dot to Dot Festival
JUNE
02 Reading, Purple Turtle
04 Coventry, Kasbah
13-17 Dour, Dour Festival
15-17 Leeuwarden, Welcome To The Village Festival
22-24 Topcliffe, Deer Shed Festival
AUGUST
19-21 Brecon, Green Man Festival
Fews will play Live At Leeds (29th - 30th April) and The Great Escape (19th-21st May), where DIY is an official media partner. Tickets are on sale now. Visit diymag.com/presents for more information.