Album Review
Suuns - Hold/Still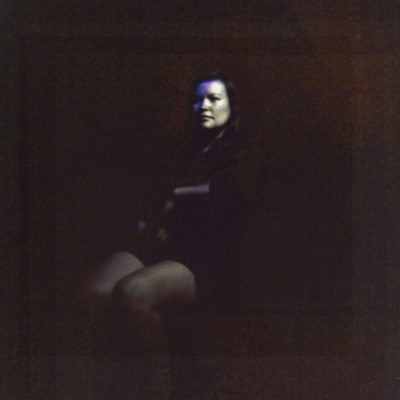 It's an album that boasts all the tools, from impenetrable denseness to intimidating stillness.
Label: Dead Oceans
Released: 15th April 2016
Three albums in for Montreal's Suuns and they're still not making it any easier. Once again, on 'Hold/Still' they slink through their characteristic mix of bubbling synths and hypnotic guitars - that's their trademark.
It's an album that boasts all the tools, from impenetrable denseness to intimidating stillness, but tends to shapeshift as ideas and intents dictate. It's united under a banner of eeriness, but somehow they find eleven different ways to weave the same tales of terror. Genres fall by the wayside as krautrock melts into a studied and dense electronica, and pulls either towards the tenseness of post-punk or the hazy surrealism of shoegaze.
Opener 'Fall' is largely three minutes of cacophonous thudding, before 'Instrument' crawls out of the cracks to make a much more palatable low key introduction. The Canadian four-piece repeatedly prove masters of the slow build, and through the undulating synths 'UN-NO' rises out tense siren-like squalls before cascading down into a broken 'No, no, no, no…". Constantly challenging, vocalist Ben Shemie, implores the listener to "Resist, resist, resist" before slipping into a psychedelic breakaway on 'Resistance'. At times it's deceptively simple, 'Mortise and Tenon' forming the basis of a standard, downtempo track. Suuns don't let the air of predictability linger long, upping the tension with the urgent 'Translate' and letting loose a snarling wolf of a synthetic bassline midway through the up-to-that-point vulnerable acoustic tune, 'Brainwash'. "I just want to touch you, and feel you with my hands. Give in…" is the sinister message, of even more sinisterly-named 'Paralyzer', as the album finds a These New Puritans-style scale and menace towards its end.
Suuns' greatest trademark is also their greatest asset – a compulsion to push ideas to breaking points, to test the limits regularly and thoroughly. That's not to say every scribble is a masterpiece, but that there's a hell of a lot of battered notebooks going into this. The tracks are often one or two take recordings, as encouraged by producer John Congleton - who has worked with St Vincent and The War on Drugs - after the band decamped to Dallas to record their third album. It's a record that's alive with the passion of its makers; it doesn't sound as if there's a minute of music that wasn't immaculately scripted, considered as a whole but also as a one-off icon for the whole experience.
With as primal an emotion as fear it's undeniable there's a certain feeling of aliveness to the experience, as any horror film fan would know. With Suuns there's an incredible vitality to its unsettling core. It doesn't mean you'll escape its compelling darkness, but instead that it's even more exciting to succumb to.

Get your copy of the latest issue
More like this
They've also shared new single 'Watch You, Watch Me'.