Premiere:
We Are Scientists get bombastic on 'Forgiveness'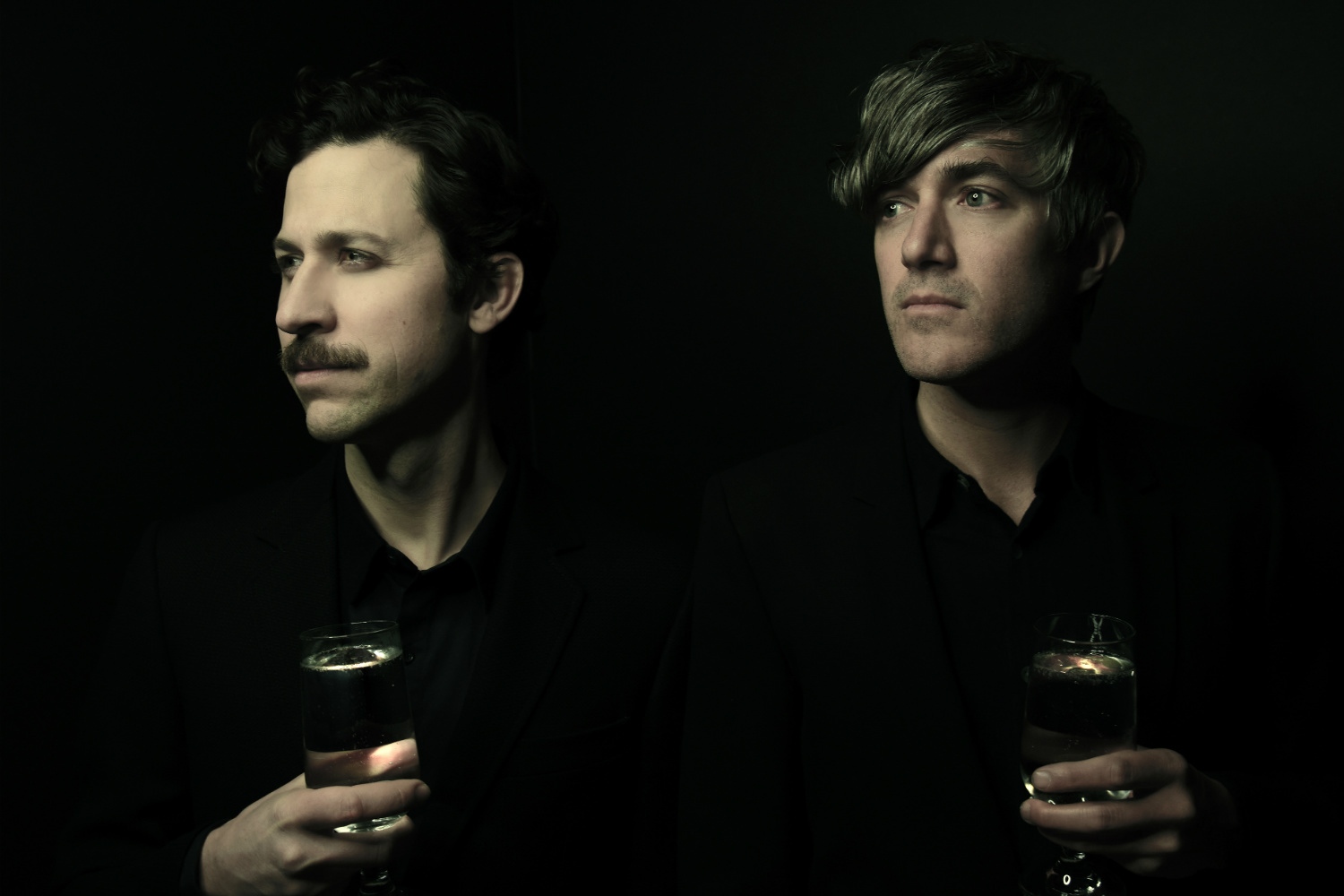 Hear the closer to new album 'Helter Seltzer' (out this Friday!) first on DIY.
Few bands pen anthems quite like We Are Scientists. A decade and a half into a career that's seen them churn out more life-affirming nuggets than an inspirational Tumblr blog, though, and they're finally throwing what tiny shreds of caution might remain into a roaring hurricane. 'Forgiveness' - the closer to new album 'Helter Seltzer', premiering below – opens up their box of bells-and-whistles like never before.
Pulling back the pace of the choppier radio hits they've made their name on, We Are Scientsts shoot straight for the sun in glorious slow-motion. Dragging all manner of old-school modular synths, crazy pedals and a bonkers-as-you-like guitar solo with them on their space-age adventure, it closes their latest LP on their most grandiose statement to date.
"Man, the extended outro of Forgiveness makes me so very, very happy," admits dust-haired frontman Keith Murray. "It's like something out of the finale of a some berserk Broadway musical. I picture it performed in a grand old theatre, being belted out by a chorus line of high-kicking babes, teams of pancake-makeup-spattered guys in pastel suits doing back spins, a Dickensian urchin juggling day-glo oranges, confetti exploding, spouts of sparkling pyrotechnics pouring down." Very imaginative, mate.
'Helter Seltzer' is out this Friday (22nd April), with the band hitting up East London vinyl haven Rough Trade East for an in-store that very same day, ahead of a full UK run. Dates for that are as follows, with the first spin of 'Forgiveness' below.
APRIL
22 London, Rough Trade East (in-store)
24 Bristol, Rise Records (in-store)
24 Bristol, Bierkeller
25 Nottingham, Rough Trade (in-store)
25 Nottingham Rescue Rooms
26 Newcastle, Riverside
27 Birmingham, Library Institute
29 Leicester, Handmade Festival
30 Leeds, Live At Leeds Festival
MAY
01 Glasgow, Live In Glasgow Festival
02 Manchester, Academy 2
04 London, KOKO
05 Brighton, Concorde 2