Premiere:
Martha open new doors on 'Goldmans Detective Agency'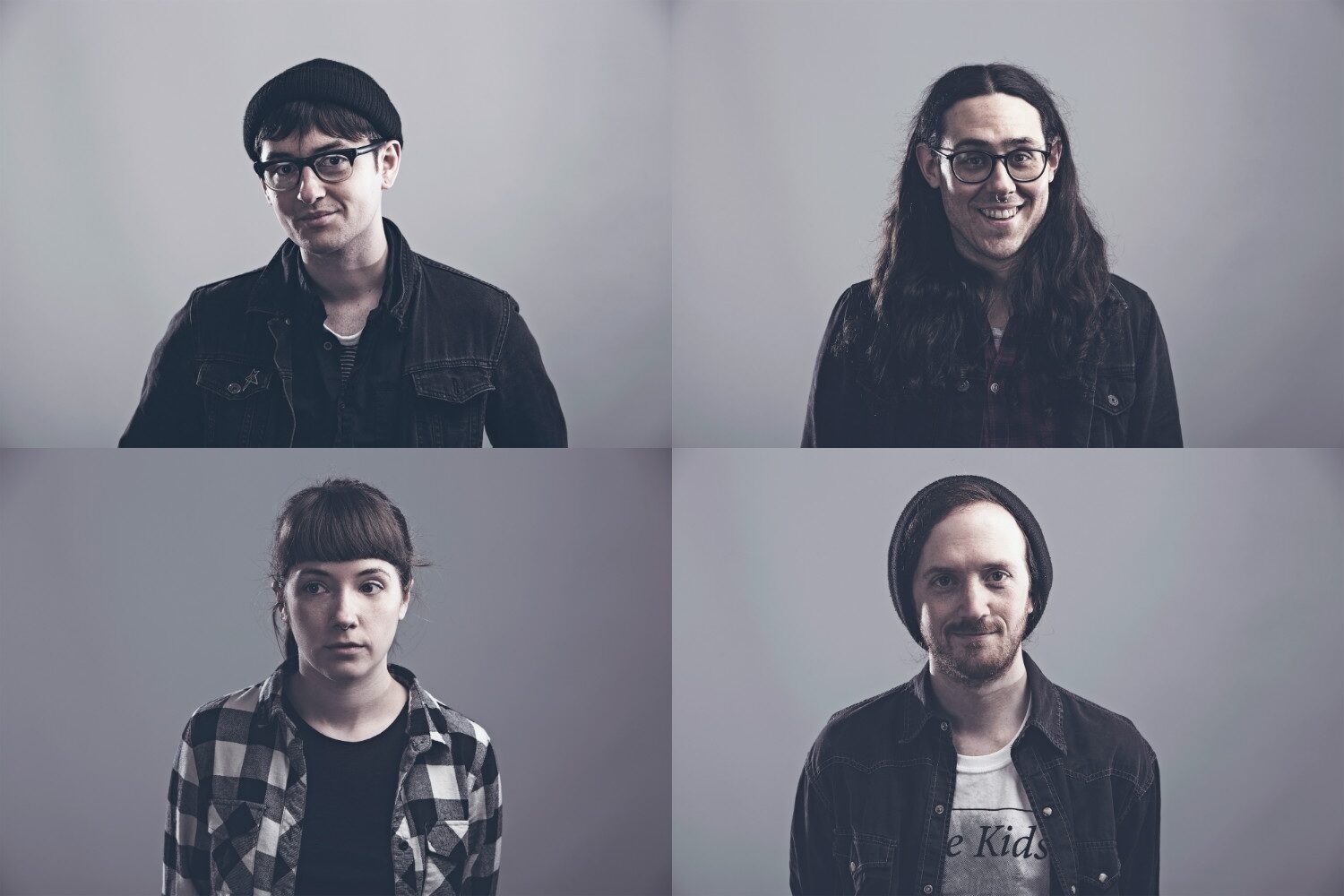 The Pity Me (real place) punks have shared the first taster of album two, 'Blisters In The Pit Of My Heart'.
There aren't many places better suited to be the hometown of a band like Martha than Pity Me. A real place (honest), just up the road from Durham, the black humour housed in that tiny village's name is the perfect match for Martha's sunny side-up, punk-rock determination in the face of all manner of woes.
Today, they're announcing their second full length, 'Blisters In The Pit Of My Heart', with the raucous 'Goldmans Detective Agency'. Pairing adversity-ridden sentiment - "I keep dreaming that you'll kill us and we'll share a shallow grave," they shriek, cheerfully - with upbeat punk, it's a captivating double take.
Drummer Nathan Griffin explains the theme of 'Blisters In The Pit of My Heart' thus: "Playing music is something that is really important to all of us, but it's also something that takes a lot of time and energy and emotional strain. This record is for everyone who leads a secret double life, devoting every weekend, every day of annual leave, all of their disposable income, every drop of creative energy to something as ethereal as music and art. It's about persevering and still doing the things you love, even when most normal people can't understand why on earth you do it."
Produced by MJ from Hookworms, it's due via Fortuna POP! (UK/EU) and Dirtnap Records (US) this July. Get acquainted with its first cut below, and catch Martha at the following massive London show - tickets are here.
JULY
22 London, Tufnell Park Dome