Sneak peek:
A look inside The Rolling Stones' Exhibitionism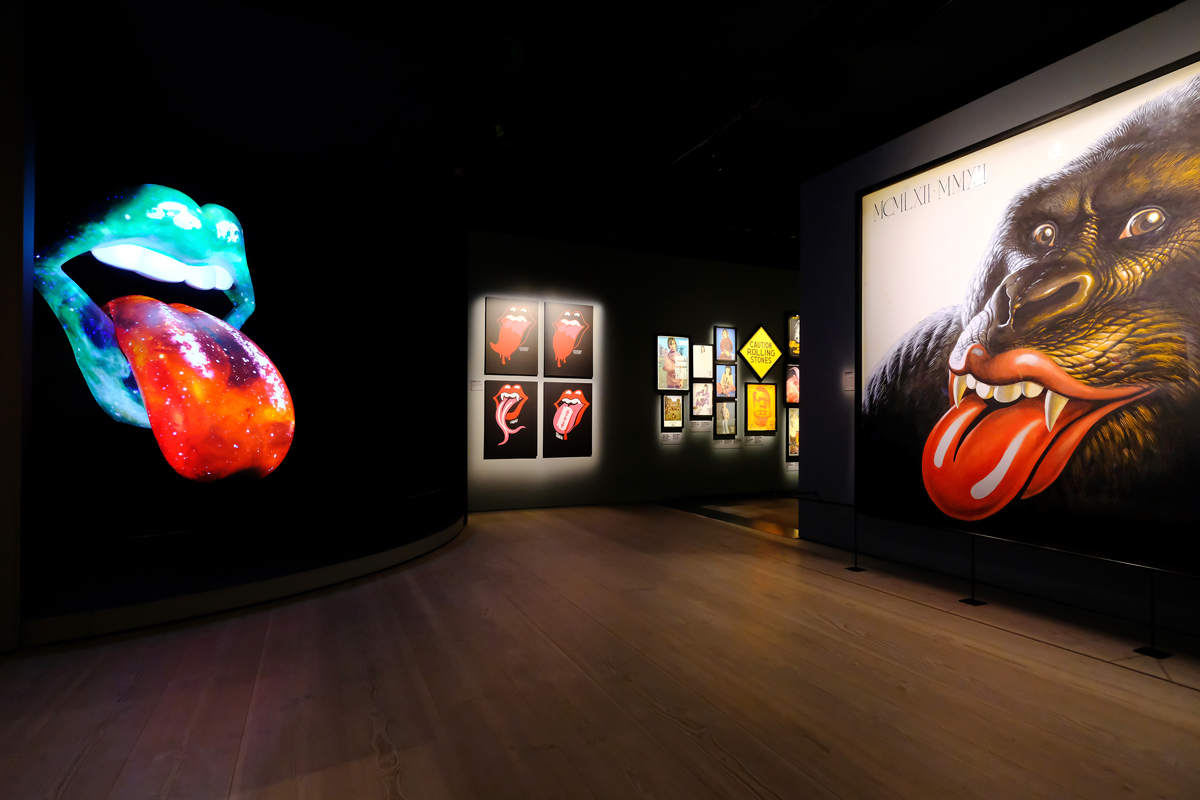 The band's first major exhibition will take over the Saatchi Gallery until September.
The King's Road may be the domain of Barbour-wearing Sloane Rangers now but it wasn't always thus, with the famous Chelsea street once the height of cool in the '60s and the stomping ground of the Rolling Stones. Some 50 years later, the still rockin' Stones are back in SW3 and taking over the Saatchi Gallery with Exhibitionism, the band's first ever major exhibition of artefacts from their personal archives.
Exhibitionism has taken three years of planning and it shows in spades with this wonderfully designed space leaving barely a (rolling) stone unturned. Melding some arresting visuals with fantastically interactive activities, this is a must for fans and the mildly curious alike. We're taken through a stunningly dressed set, re-creating the flat in Edith Road that the band shared back in 1962. Seedy and squalid, it's like any student digs just with added '60s curios such as ancient (and authentic) discarded match boxes and Malteser wrappers. There's a room dedicated to the band's guitars with Keith Richards and Ronnie Wood contributing a good amount of axes to the exhibit. A re-created studio live room (modelled on Olympic studios perhaps?) and mixing desk are nerd-vana for anyone remotely interested in the recording process and are coupled with the chance to "mix" your own Rolling Stones track. It's ridiculously good fun playing around with classic tunes, gleefully messing about with the faders and turning up or turning down the isolated vocals and instruments although it's fair to say that we're unlikely to be troubling the world of music recording with our dubious producing skills any time soon.
A selection of adorably dorky answers to a fanclub Q&A reveals some champagne (Mick Jagger's ambition was to apparently own his own business) while there are posters galore including album cover art, tour posters and movie posters. The band have amassed an extraordinary amount of stage costumes over the years and many are displayed here. Most memorable are Mick's collection of Sympathy for the Devil outfits and some of Brian Jones' suits, all of which look tiny. There's a short film featuring mega-fan director Martin Scorsese who gives his insight into the band.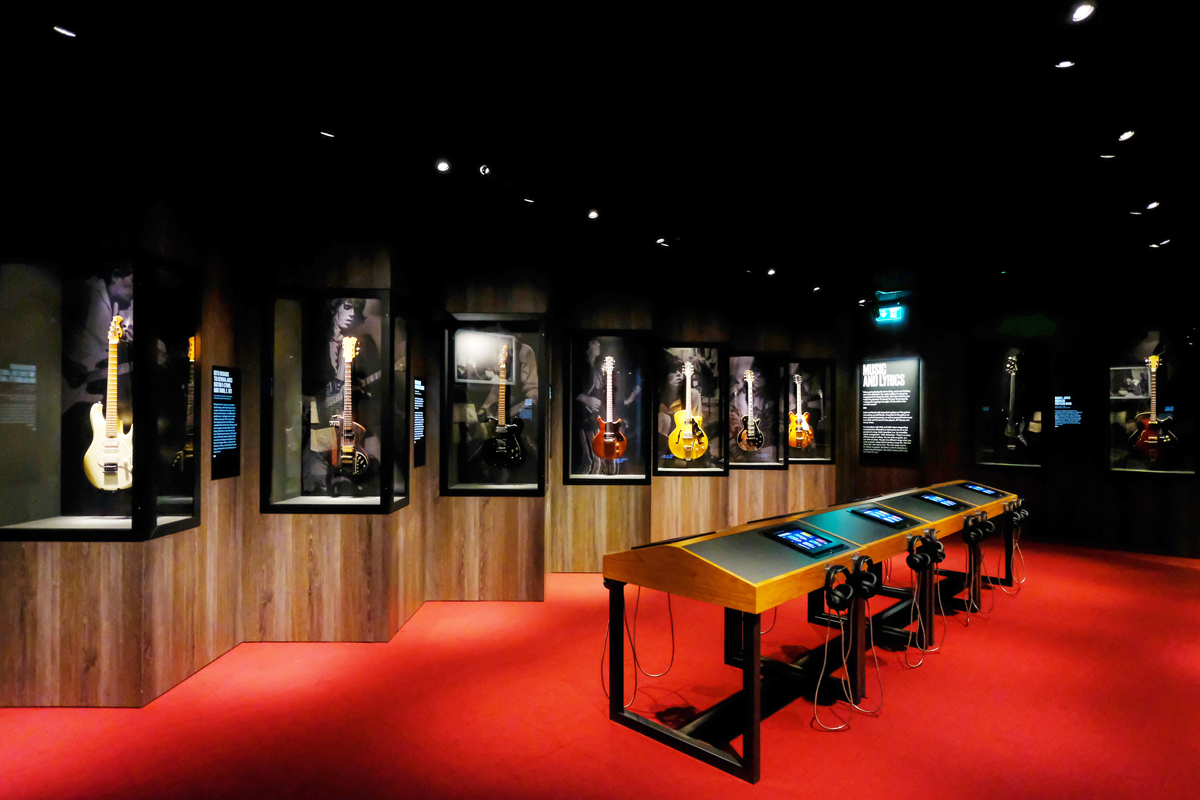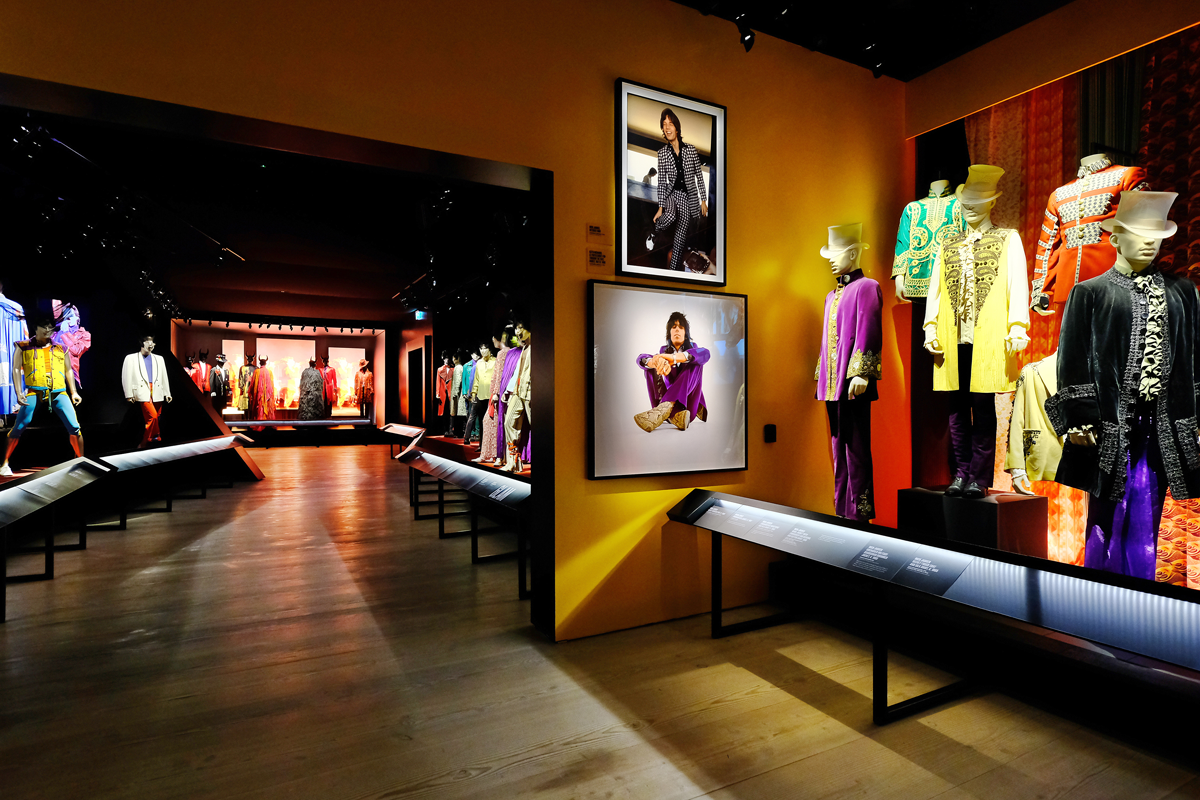 To speak further would be to spoil some of the surprises in store for fans but needless to say there's a thrill in seeing iconic items so close up. If there must be a complaint then it's that the temptation to reach out and touch one of Keith Richards' guitars is horrifically strong. Fortunately DIY just about managed to keep our sticky mitts to ourselves.
There's something curiously endearing about a band who are perhaps the greatest exponents of the spirit of rock n' roll - the naughty to The Beatles' nice - keeping their vast collection of "stuff" in such tip top condition but the Rolling Stones have done just that. With perfectly preserved items spanning the band's 50 year history all gathered under one roof it would take the clumsiest of curators to bugger up a display of such treasures and thankfully Exhibitionism is an exquisite experience, an immersive exploration of these pioneers of rock music that will guarantee satisfaction. Boom boom!
Exhibitionism runs at London's Saatchi Gallery until September 2016 with tickets available in person or here.
WE'VE GOT A FAVOUR TO ASK
We're often asked about you, our readers. So we'd really appreciate it if you'd offer up a bit of information about you, and your music-loving habits by filling in our 2019 readers' survey.
Click here to reach the 2019 DIY readers' survey.
(Don't worry, none of what we're asking for is personally identifiable - and no questions are compulsory.)
More like this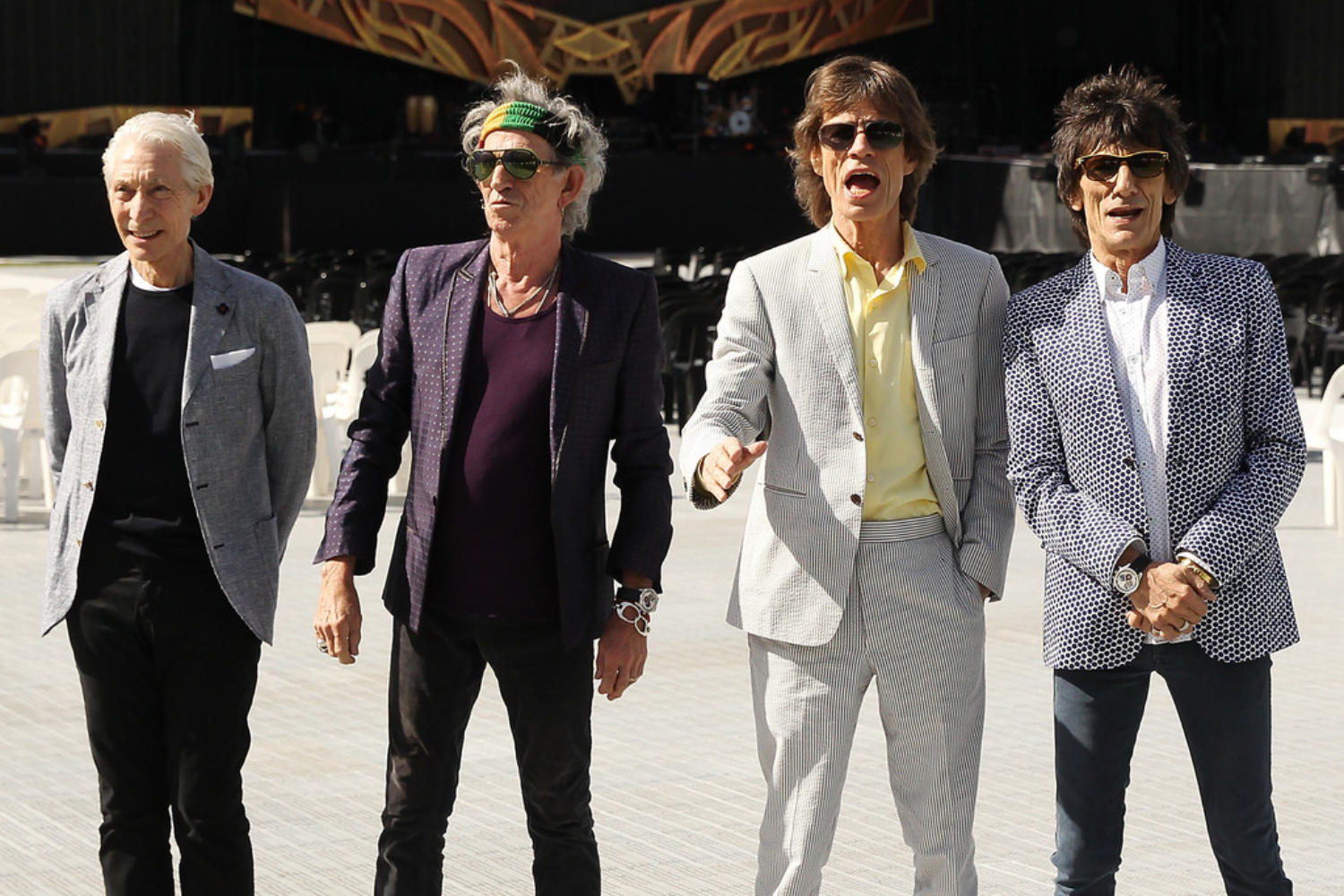 The band are taking their No Filter tour to the States in 2019!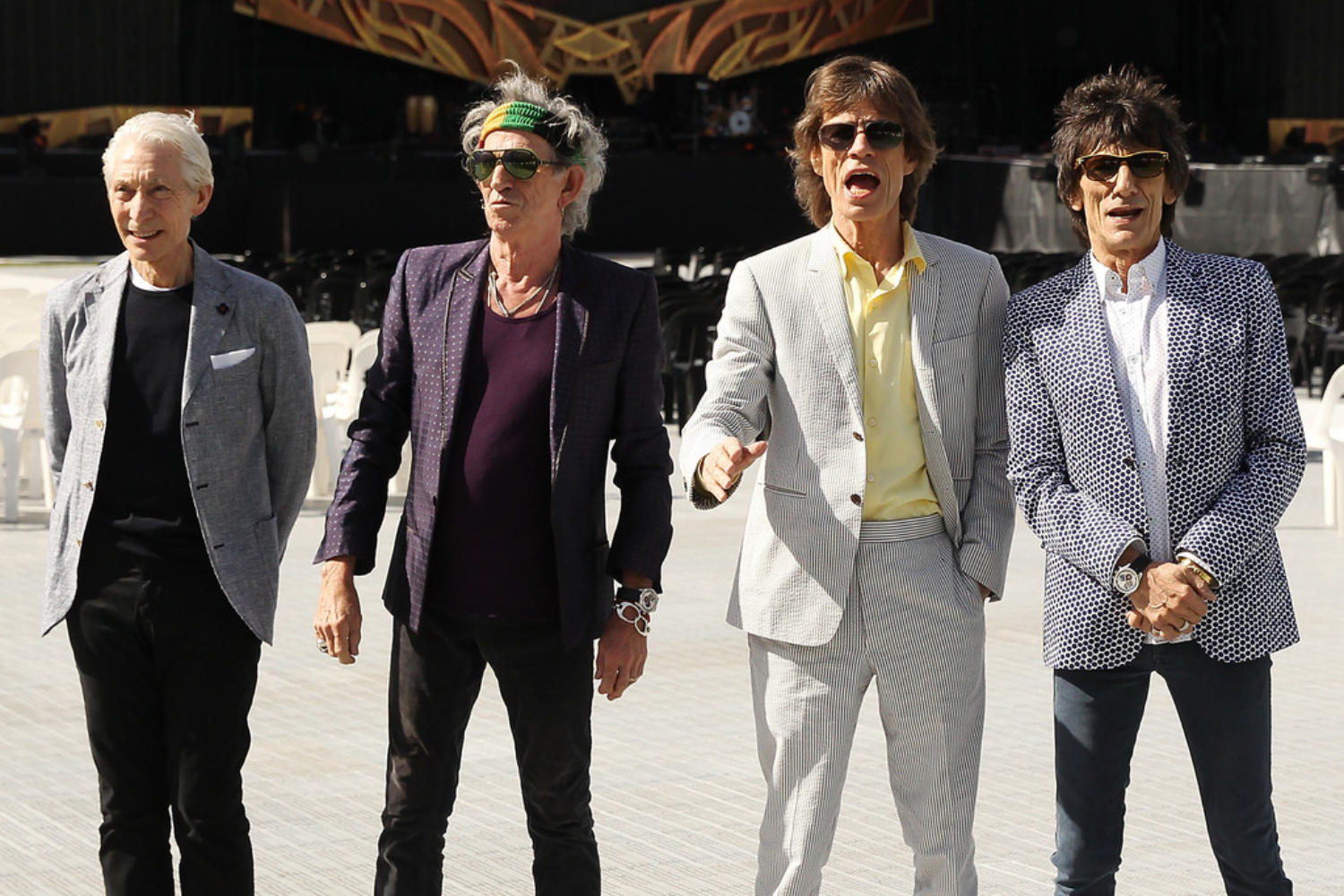 The legendary band have been throwing ideas around, "but there's nothing definite," says Richards, the band's guitarist.