Exclusive:
Weezer are already working on new material: "I'm thinking of swearing"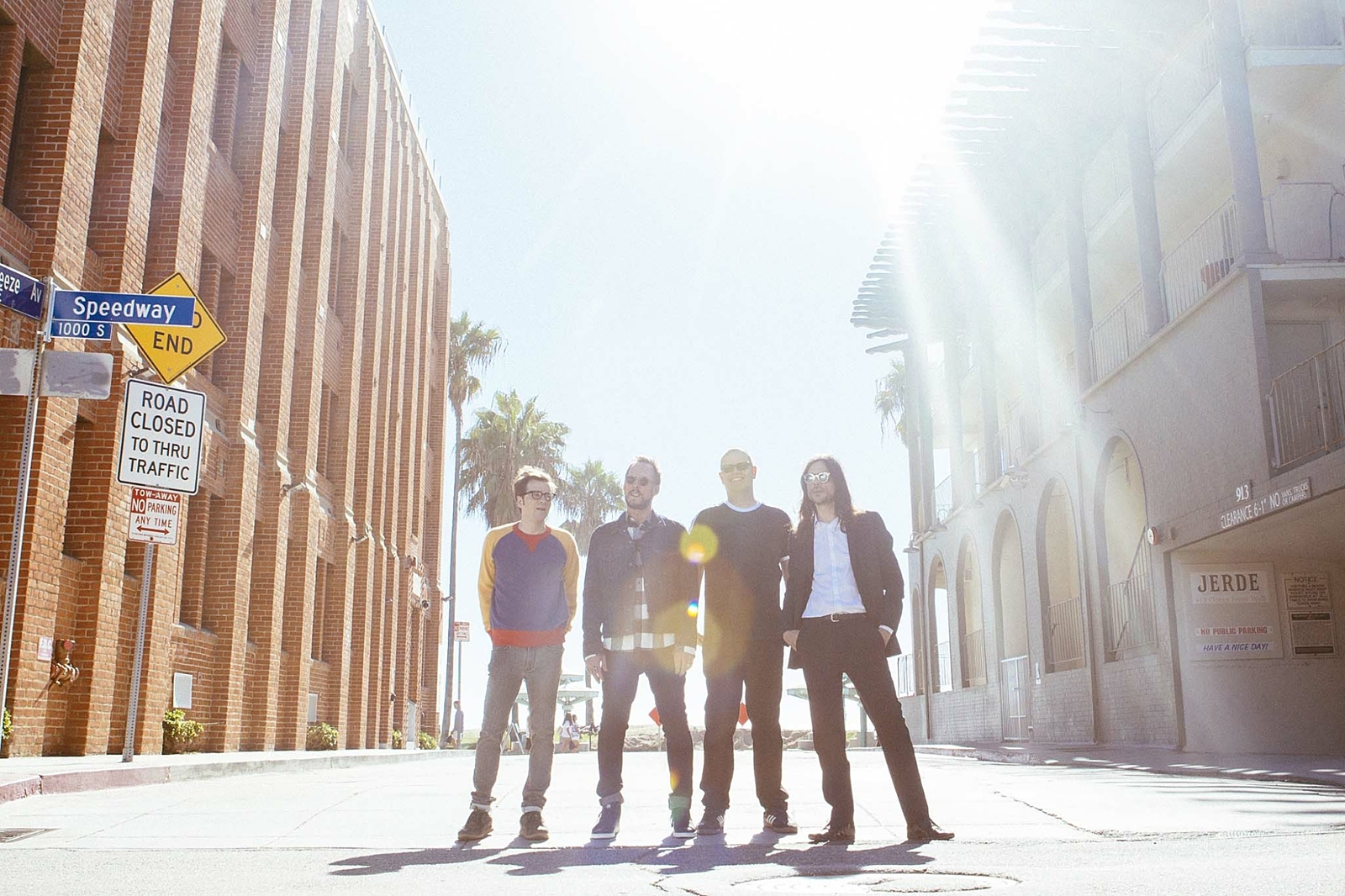 They may have only just released their White Album, but Rivers Cuomo's revealed that a follow-up is already in the works.
Their latest self-titled album (affectionately dubbed The White Album by fans) may have only just seen release, but Weezer are already looking ahead to album eleven.
In the May issue of DIY (more on that next week!), we chat to Rivers Cuomo about all things White Album. Never one to look backwards for too long, though, it's not long before he looks to their next release.
"What could stand out more against 'White' than 'Black'?" Rivers questions in his interview with Jessica Goodman. "I think it's going to maybe be like Beach Boys gone bad," he says, alluding to the material he's already at work on. "I'm thinking of swearing, which is something I've never done in songs." Tackling "more mature topics", the band's next record certainly seems set to take a darker tone. "Less summer day and more winter night," Rivers expands. "If it were a movie in the United States it would be rated R instead of PG."
Apparently they're planning on getting back in the studio as early as October, the prolific sods, so it might not be too long a wait for this Black Album. Will it beat Metallica's and Jay Z's? Lord knows.
The May issue of DIY is coming very soon indeed - subscribe to DIY below to have it through your doormat ASAP.