Album Review:
Pity Sex - White Hot Moon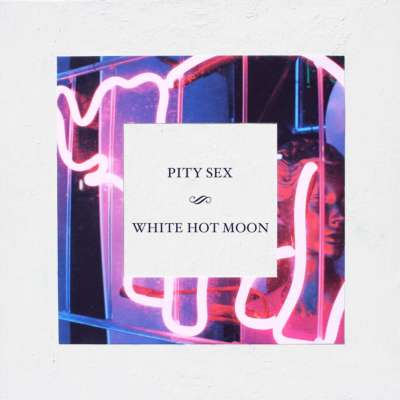 The grind of day-to-day life is drowned out in a synthesis of reflection on the Michigan group's latest.
Label: Run For Cover Records
Released: 22nd April 2016
Feeling sorry for yourself can be incredibly cathartic. Pity Sex's brand of lo-fi, buzzy guitar pop (slot them somewhere between Yo La Tengo and My Bloody Valentine) is so great at encapsulating this soothing nature of wallowing self-indulgence, they decided to stick to their guns and make their second album, 'White Hot Moon', take the same traits as their 2013 debut. But what they lack in stylistic departures they gain in retaining comforting signature tricks.
The quartet, from Ann Arbor, Michigan, use the LP's 12 tracks mostly to run through memories of lost love and rejection with fuzzy emo-pop gems. "I'll never say I loved you because you know I still do", vocalist Britty Drake sings on 'Burden You'; on 'September', "You are my fondest memories, you are the earth beneath my feet". Their lyricism may rival some of the best love poetry you churned out as a teen, but this is in many ways a compliment, their harmonizing vocals an innocent touch melting into otherwise grinding guitars, nodding to the 90s shoegaze they take their sound from as much as lost loves of yesteryear.
'White Hot Moon' is unassuming. It doesn't start out or end with a defining statement but somewhere along the ride, the grind of day-to-day life is drowned out in a synthesis of reflection and fuzzy warmth.
More like this