New music guide:
The Neu Bulletin (Elohim, Albert Sorensen, Alex Cameron & more)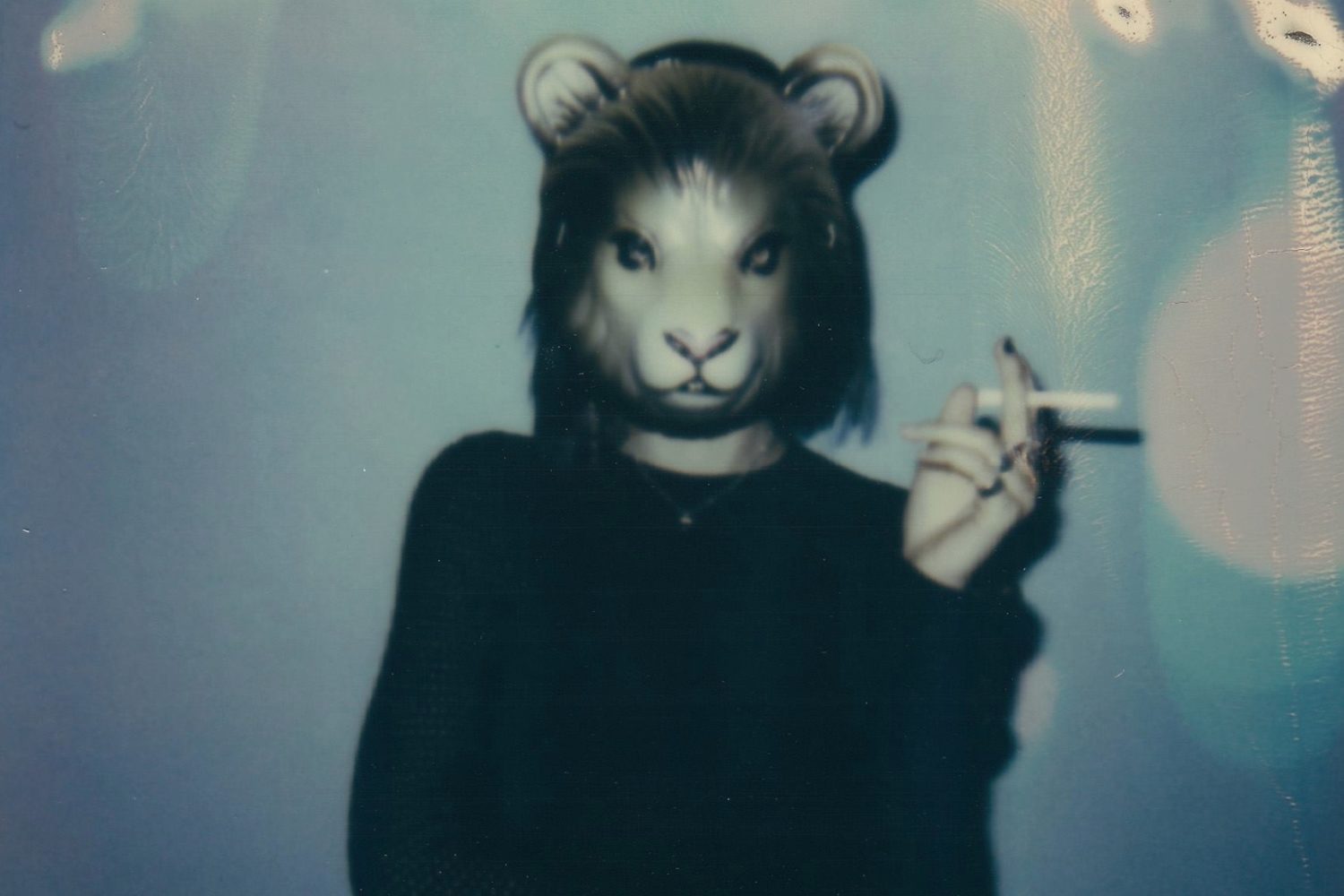 DIY's guide to the best new music, delivered every seven days.
Neu Bulletins are DIY's guide to the best new music. They contain every single thing that's been played at full volume in the office, whether that's a small handful or a gazillion acts. Just depends how good the week's been.
Alongside our weekly round-up of discoveries, there are also Neu Picks. These are the very best songs / bands to have caught our attention, and there's a new one every weekday. Catch up with the most recent picks here.
Photo: Elohim.
Elohim - 'Sensations'
Masks, faded and filtered imagery, enough production tricks to render Ableton defunct - Elohim does plenty to add mystery to her routine. But there's no hiding the sheer magnitude of 'Sensations', the Los Angeles newcomer's latest. Just a couple of steps away from 'New Americana' levels of huge, this is straight-for-the-gut pop built with head-spinning tools. A debut EP is out 20th May via B3SCI.
IYESAYA - 'Monster'
London via Dorset producer IYESAYA's new track is as upfront as they come. There might be heavy doses of effects on those vocals, but his lamenting growls - focused on the thoughtless appropriation of language around mental health - express a sensitive matter in a way that's simple and straight-up. As fall-out and misinterpretation unravel, he's still able to inject moments of charm, while keeping that hazy thunderstorm of sound in check. (Liam McNeilly)
Loa Loa - Monet
Packed with more hooks than a butcher's cupboard, Loa Loa waste no time on wishy-washy statements. Much like rumbling debut 'Landslide', 'Monet' goes straight for the jugular, British twang paired with Cali-coast punk, Loa Loa themselves sitting slap bang in the centre of the Atlantic, middle fingers pointed at every passing cruise ship.
Spinning Coin - 'Sides'
"Why are you giving up all your time?" Spinning Coin bark, over tense guitars and a sugar-coated wall of noise. Like a washing machine rumbling a wire out of its socket, the Glasgow group always threaten to self-destruct and topple over. But with the flick of a switch, they masterfully swing between moments of despair and frustration-laced rejoice. 'Sides' is the b-side on their new single, 'Albany', out now via Geographic Music.
Alex Cameron - She's Mine
Put that utterly fantastic dancing to one side for a second. Go on. Give it a go. Ignore it. Okay fine - fucking hell look at Alex Cameron's dad-shuffle, he's got that shit nailed. It's not all he's a master of though, 'She's Mine''s perfectly wobbly pop proving he's got the pipes and the production talents too. Occupying the same weirdo-pop realm as Neu favourite Wesley Gonzalez, it's an ace introduction to his incoming debut album on Secretly Canadian.
Albert Sorensen - 'Too Young, Too Naive'
A breathless introduction, Sean Gage makes his mark as Albert Sorensen with tight-knit rhythm sections, saxophone and jazz-nodding guitar work. It's a wild, frenzied but ultimately grounded first work, is 'Too Young, Too Naive'. Just as it appears to bend and break, a snapping snare or jolting bass line will brings things back in formation.
IDER - 'Sorry'
As recommended by Shura - who knows a thing or two about buzzy, self-starting producers - IDER's 'Sorry' is a haunting first step. In the 'Sorry' stakes, this is less Bieber and Beyoncé, more Bon Iver lamenting on a lost love, piano keys covered in Wisconsin snow. Megan Markwick and Lily Somerville sound like they've been perfecting their debut track for an age. IDER give this a listen, if I were you.
Jazz Purple - 'Intentions'
Manchester newcomer Jazz Purple's music is like a mirage. As you get closer, what appears to be clear on first glance suddenly disappears from view. 'Intentions' is a smart and deceptive debut track, built on sweetly-sung vocoder and big-thinking pensiveness. The production is next level, too.

Get your copy of the latest issue