Julianna Barwick - Will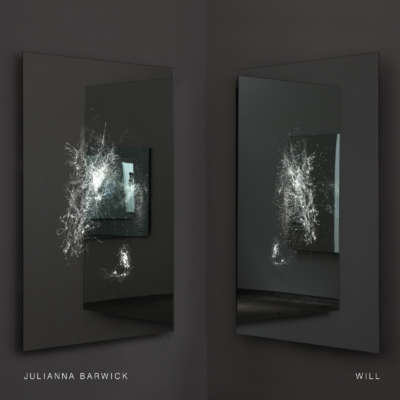 Despite experimenting, Barwick never loses sight of a pop sensibility.
Label: Dead Oceans
Released: 6th May 2016
However avant-garde her music, Julianna Barwick is one of those rare artists that managed, even in her underground days, to never lose sight of a pop sensibility.
Records formed of sparse instrumentation and achingly emotive vocal loops still had clear hooks, dynamic shifts and a narrative arc that made them uniquely accessible, even if they were perhaps still not mainstream-compatible. Fast forward several years, and we find 'Will', her first record since 2013's 'Nepenthe' both taking her music further into more straightforward terrain while remaining doggedly, indelibly weird.
Opener 'St Apolonia' sets the tone in this regard; harking back to her earlier material while, with the addition of subtle strings and sparse, percussive piano, suggesting the artistic developments that she has embraced since those days. 'Beached' and 'Big Hollow' are similar in atmosphere and instrumentation, while the gorgeous 'Someway' is the closest to her vocal-only tracks from seminal albums like 'The Magic Place', albeit with a welcome guest vocal spot from Thomas Arsenault that radically changes the feel of the song. At the other end of the spectrum, 'Nebula' and 'See, Know' feature pulsing synth textures that underpin Barwick's vocal-led soundscapes, and the latter even features percussion, a relative rarity on her recordings.
When presented with a paper description of Barwick's music, many are probably scared away by the notion that it's not going to be accessible; her nous for evocative hooks puts fly to that notion, but perhaps the more subtle insinuation is that of lack of diversity. On 'Nepenthe', Barwick struck hard to establish new footholds in timbres and textures that were previously not found in her material, and on 'Will', her best all-round effort to date, these explorations become confident fact. Melding in elements of her most avant moments with her sonic pathfinding has delivered a deep, rich and textured album that lingers in the memory long after the final vocal sigh of 'See, Know' has finished.