Errrr:
What the actual fuck is going on in this new King Gizzard & The Lizard Wizard video for 'People-Vultures'?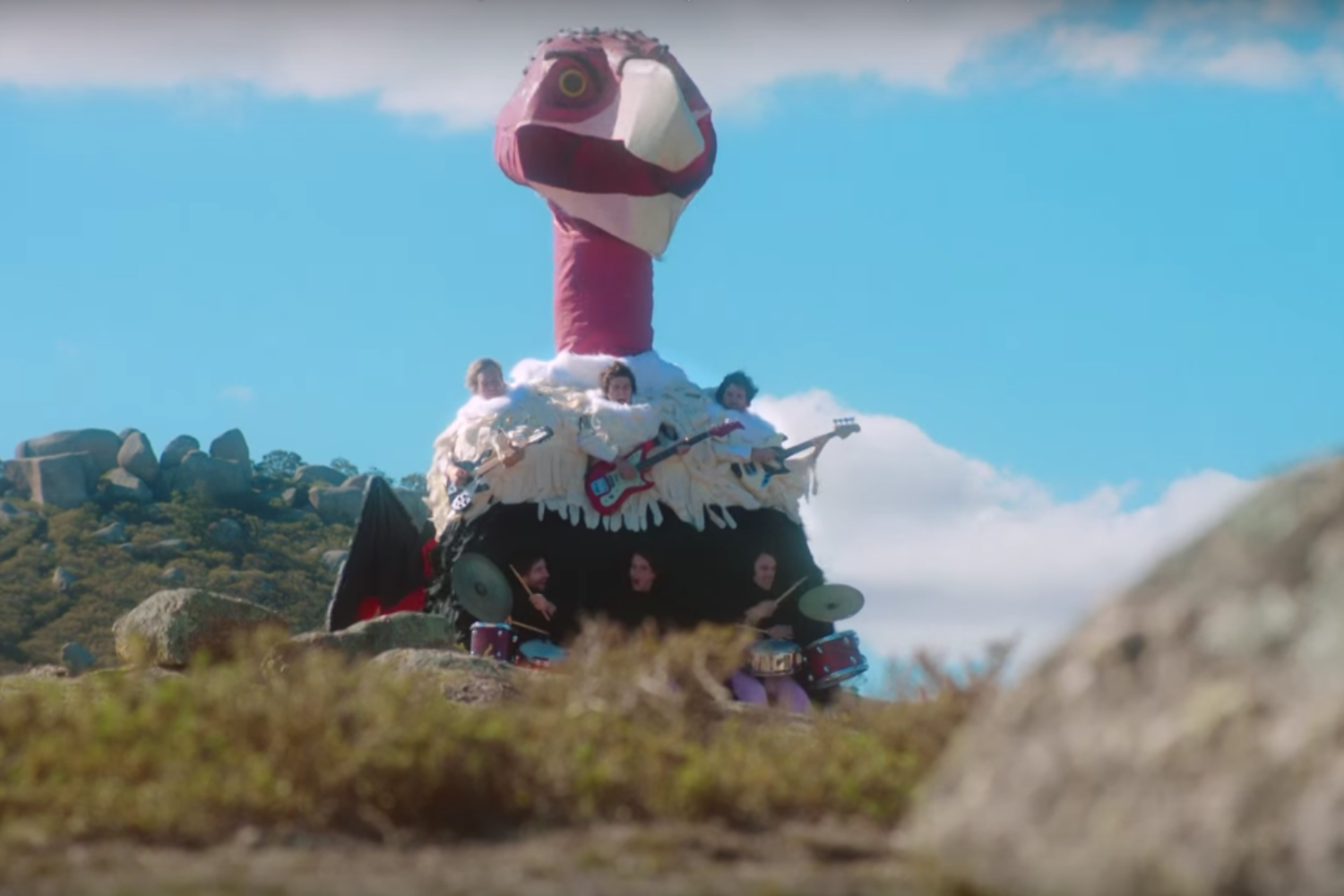 Seriously, lads. You've really done it this time.
King Gizzard & The Lizard Wizard have always been the most bat-shit about, but their new 'People-Vultures' video is a whole new level of 'literally wtf'.
Picking up where their nuts video for last single 'Gamma Knife' left off, it sees the group morph into some giant paper-maché vulture for some reason, before some bloke dressed up as a budget Power Ranger appears out of a bush and attempts to destroy them.
We're not making this up, btw.
He fails in his attempts to destroy the King Gizzard Vulture Thing, but he's quickly replaced by a man dressed up shit a shit, last-minute Halloween costume of a bee doing martial arts. He dances about a bit, also attempting to destroy the vulture, and also failing.
Again, none of this is made up.
Finally, some weird Star Wars like black-clad fella turns up, shooting some crappy looking lasers out of his face. They turn him into a guitar.
Look, we've got no fucking idea either, alright? Try to make sense of it for yourself below. The track's taken from their new album 'Nonagon Infinity', out now.

Get your copy of the latest issue