Get Excited About…
Take a Chance on 3: the juice on Chano's third LP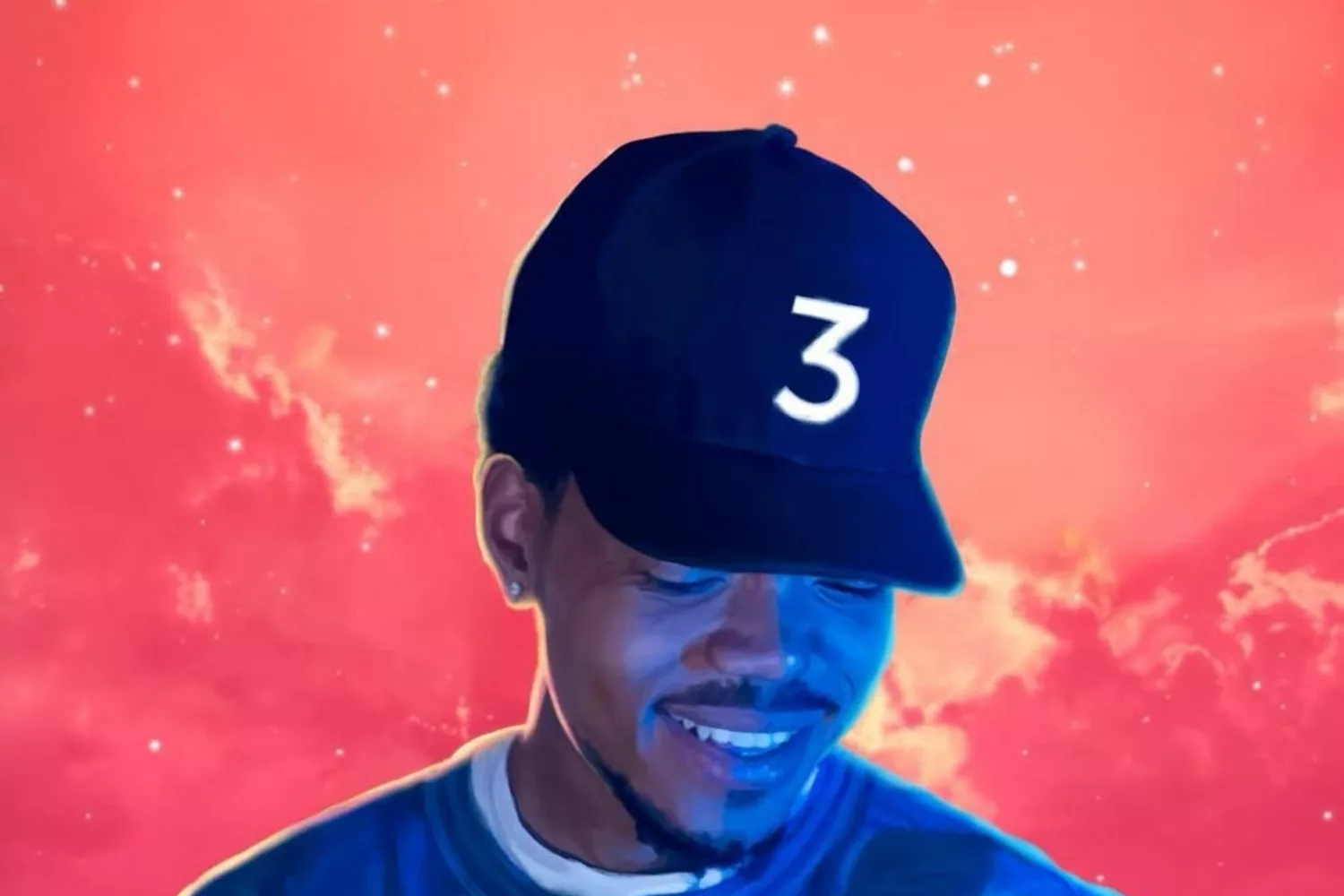 TGIF in a couple of days because we're gonna be blessed with 'Chance 3'.
On Kanye's 'Ultralight Beam', Chance promised that he'd do a "good-ass job with 'Chance 3'". We sure ain't doubting this: everything surrounding Chano's third release is pointing towards a gospel-flecked, blissed-out masterpiece that wouldn't dare to disappoint. Considering his last solo release 'Acid Rap' has been downloaded over three and a half million times, and his involvement on 'Donnie Trumpet & The Social Experiment' made it a Moby Dick sized whale of a time for neo-soul lovers, everyone including your Nan is pretty excited for it to come out.
We've ploughed the interwebs to find everything we can surrounding 'Chance 3' and have made a nice and handy Guide Of Excitement for you to dribble over. We've got cover art, collaboration speculation and all the info that you need. To paraphrase Chance on his fourth track on 'Acid Rap', we've 'got all the juice'. Sip it up!
Apologies for the second 'Mamma Mia' pun in a matter of lines, but Chano can be described as nothing but a super trooper; a couple of days ago he missed out on a New York charity gig due to pneumonia. A similar thing happened to Chance in 2014, when he had to cancel his Coachella show due to a sudden illness. Even so, he's still being an absolute legend and reassured us that #Chance3 is still a-happening via Twitter. So it's still on for Friday 13th which, contrary to the idiom, is very lucky for us indeed.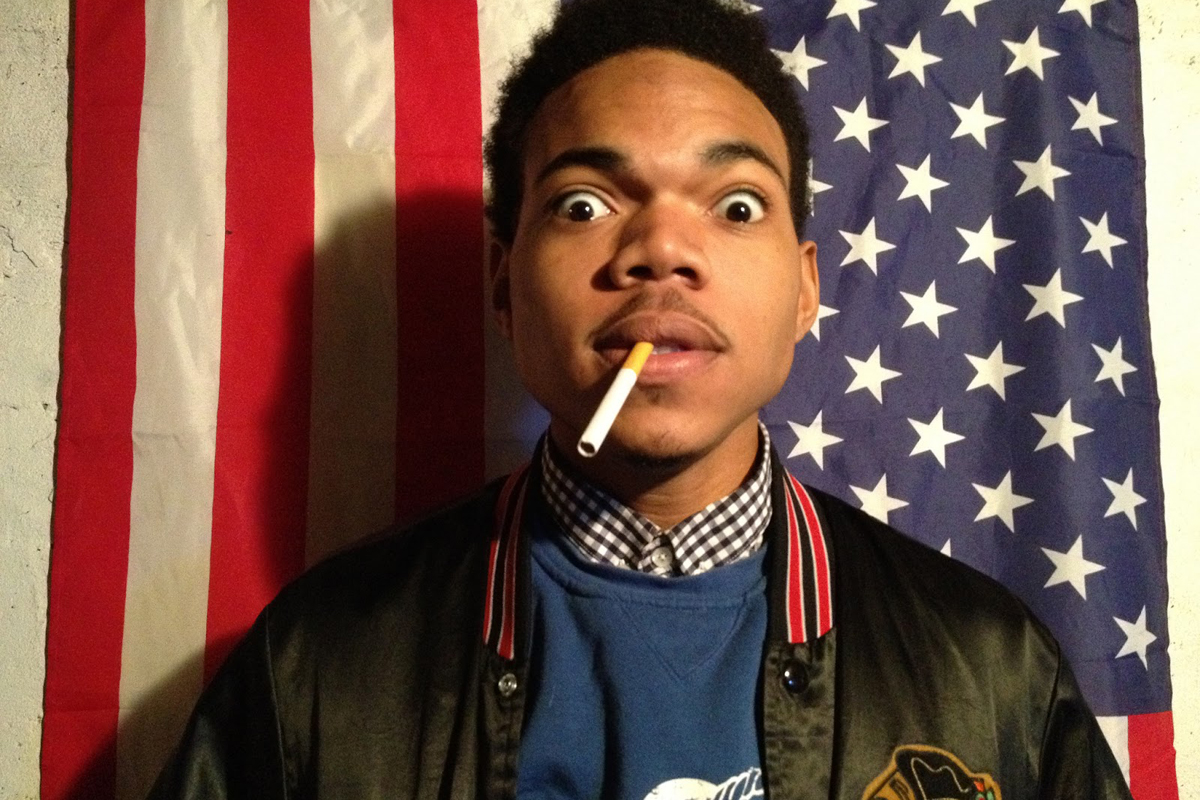 Remember the old Monopoly Community Chest card, 'pay £10 or take a chance'? Well it applies pretty well to the world of rap, 'cos unlike having to fork a tenner or so for most releases, Chance rather brilliantly gives his out for free. Like his previous releases, 'Chance 3' is going to be released for zilch. The unfair thing is, though, because it's a free release it can't actually be nominated for a Grammy, as only 'commercially released' albums can nab one. Since this pretty darn unjust, Chance has shared a petition to make free music Grammy eligible; it's already got over 25K signatures at the time of writing but needs some more supporters to get the ball rolling.
Chance recently unveiled the album art for 'Chance 3' (top image). As explained in a rather brilliant interview by Pigeon and Planes with Chano's artist Brandon Breaux, the covers of each Chance album all link with one another. The cover of '10 Days' sees him looking up to his future success and destiny, 'Acid Rap' depicts him looking straight-forward with the anxiety of entering a new world and now 'Chance 3' sees him looking downwards in a more mature fashion, representing the expression on his face when he looked at his daughter (AWWW). You shouldn't judge a book by its cover and all that, but it seems to point to a tender, assured tone to the album.
There may not be a tracklist for the mixtape yet, but Chance has unveiled three recent tracks that are probably going to feature. First there's 'Angels', an uplifting, steel-drum and organ filled delight that's got a video packed with fab dance moves and Chance flying around. Then there's 'Somewhere in Paradise' (above) that Chance performed on SNL filled with funky strings and trumpet hooks and the spiritual bliss of 'Blessings'. The basic vibe is that 'Chance 3' is setting to be far more gospel-influenced than his recent stuff, with more philosophical lyrics and samples than seen before.
Chano has got involved with loads of features of late. From the smash-hit pop of 'All My Friends' to a steal-the-show feature on Action Bronson's 'Baby Blue' ('I hope you never get off Fridays / And you work at a Friday's that's always busy on Fridays') everything Chance has touched has turned to gold. In terms of features on 'Chance 3', it seems a sure bet that they'll be some fellow Chi-town rappers (Kanye and Vic Mensa?) and maybe Action Bronson again, alongside already-unveiled Byron Cage & Jamila Woods ('Blessings') and Saba ('Angels').
Chance The Rapper's 'Chance 3' is released this Friday 13th May.<

Get your copy of the latest issue