Album review
Oscar - Cut and Paste
4 Stars
The country's leading specialist when it comes to beaming pop tunes served sunny side-up.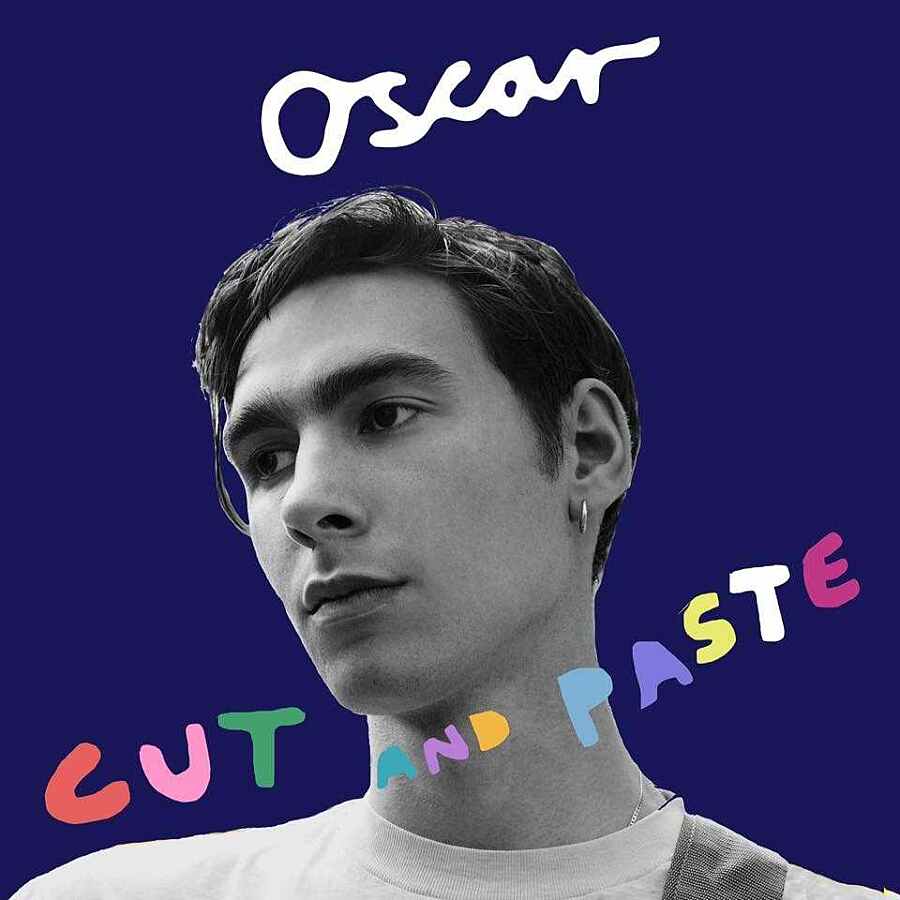 Since Oscar cropped up as part of DIY's Class of 2016, he's made a name for himself. Expertly coupling that velveteen baritone croon of his with an endless trunk full of neon-hued Disney t-shirts, the North Londoner is the country's leading specialist when it comes to beaming pop tunes served sunny side-up. And whether he's 'Breaking His Phone' or whispering sweet nothings and 'Beautiful Words' in a special someone's ear, there's no raining on Oscar Scheller's parade of bittersweet jangly joy.
Many of the recognisable lo-fi moments which stamped Oscar's name across music's sandy terrain in the first place have been glued down onto the tracklist of 'Cut and Paste,' too. The muffled, ah-ah filled 'Daffodil Days' still shines just as bright, Scheller sorrowfully begging "don't waste away," amid deceptively chipper fields of cheery yellow. 'Only Friend,' meanwhile sees Oscar's pal Marika Hackman hopping headlong in proceedings – planting the seeds of melancholy nostalgia under the roots of their saccharine duet. Tried and tested staples 'Sometimes' and 'Breaking My Phone' do this with an effortless flick, too; on the latter Scheller sounds like Damon Albarn on a mad one, smashing up his Nokia in a heartbroken haze of anti-logic.
Moving beyond previous stand-out singles, Scheller also treads new paths, with varied results. 'Fifteen' slackens the bass-strings and gets really deep (both vocally and lyrically). Flailing hopelessly like a confused adolescent in love, 'Fifteen' is ripe enough ground for teary-eyed sing-alongs, but sounds too meandering to make that popping candy colliding impact 'Cut and Paste' nails so easily elsewhere. 'Gone Forever' floats on a vaguely psychedelic cloud of yearnful jelly; and sounds a little lost for it.
On the flip-side, new single 'Be Good' shows Oscar at his strongest yet. It swaggers along thumbs in braces, quick-stabbing off-beats trading blows with fidgeting, short-circuiting bursts of Game Boy Colour. "Whatever it is, you want to say to me, say it to my face," challenges Scheller on his most boldly radio-bound song so far. Where Oscar pinpoints his now-trademark push-pull - relentless melodic optimism struggling against self-deprecating and frustration – he's unstoppable.