Interview:
All grown up? Twin Peaks are giving it a try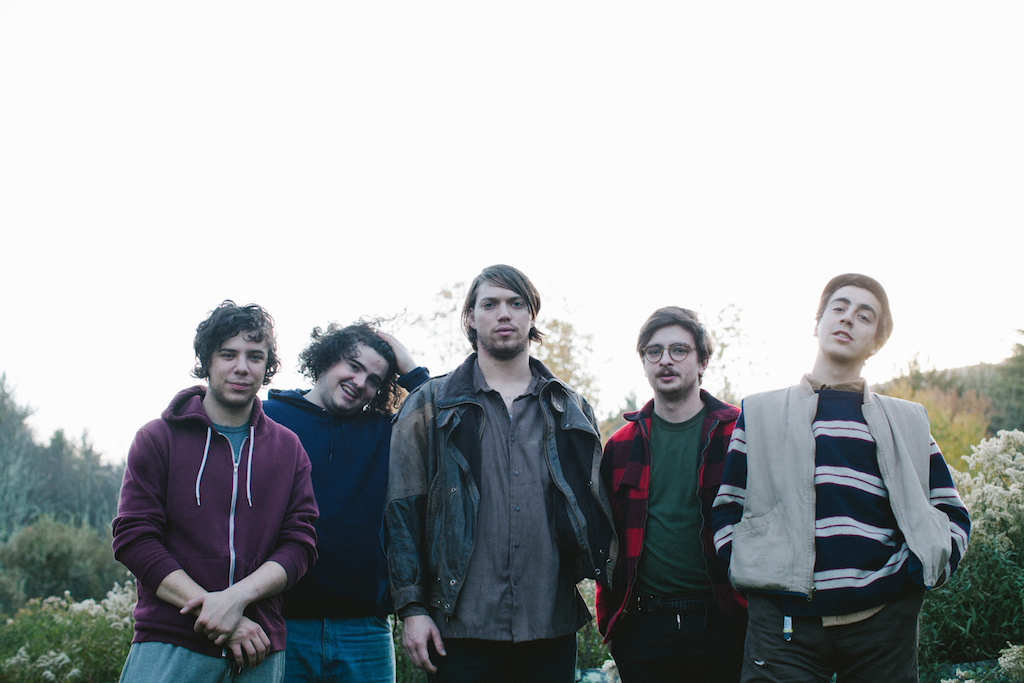 Party animals from Chicago, these previously ramshackle-types put care and thought into new album 'Down in Heaven'. But they're still walking on the wild side, reports Jessica Goodman.
Walking through the woods on the outskirts of Chicago as they take a break from filming their next music video, Twin Peaks aren't afraid to live life on the wild side. Whether it's narrowly evading snakes in the woodlands near their home or skidding across stages a thousand miles from Chi-town, the quartet push everything to the limit, and they wouldn't have it any other way.
"Oh man, we used to just be these innocent little children back in the high school days," guitarist Clay Frankel exclaims. "Just an innocent bunch of virgins," he laughs.
"We've been corrupted by the world is what happened, but it happened in the best way. We love it." Tainted by the rock and roll lifestyle they sought out for themselves, the band have come a long way since their first shows in basements around their hometown.
"When we started the motivation was just 'Let's throw a party where we can play and look cool in front of our friends!'" Clay explains, pausing to think over how far the group have come. "Ah, shit," he proclaims. "I don't know if it's really changed that much. We feel very at home in a basement, playing shows." Twin Peaks may have a never-ending party spirit, but with their third album, the outfit offer a lot more than the revelry they bring to life in front of audiences.
'Down In Heaven' is certainly an album of growth. Looser and more freewheeling than their previous releases, the record sees the band push their capabilities to the max. "There was a lot of trial and error," Clay chuckles. "It's maybe a little mellower than the last one. There's certainly a few sad songs on it." With an openness that's scathing in places, the band aren't afraid to lay things on the line.
'Walk to the One You Love'
"There's some negativity on this record that wasn't really apparent in our last one. It's healthy negativity, y'know?" Airing their downfalls and grievances with their trademark rambunctious energy, Twin Peaks' third effort demonstrates a group at their most authentic. "We wanted to get a wilder vibe. We knew a good way to achieve that was to make and produce a record ourselves," Clay illustrates. "We're not professionals, so we had no choice but to sound warm and a little sloppy."
Recorded between tours in the wilds of "a little a farm community called The Berkshires" in Massachusetts, 'Down In Heaven' is a labour of love. "We had this whole farmhouse and farm area all to ourselves, so we could record 24-7," Clay enthuses. "We built a raft for this lake that was behind the house. We'd drink whisky on the raft and light torches."
Born out of good times in the countryside, the record is as wild as the grounds that surrounded them – with a title chosen to demonstrate such. "It felt like a way of greeting. Someone can say 'Hey, how you doing?' And you can say 'I'm down in heaven.' Like how people say 'Another day in paradise.''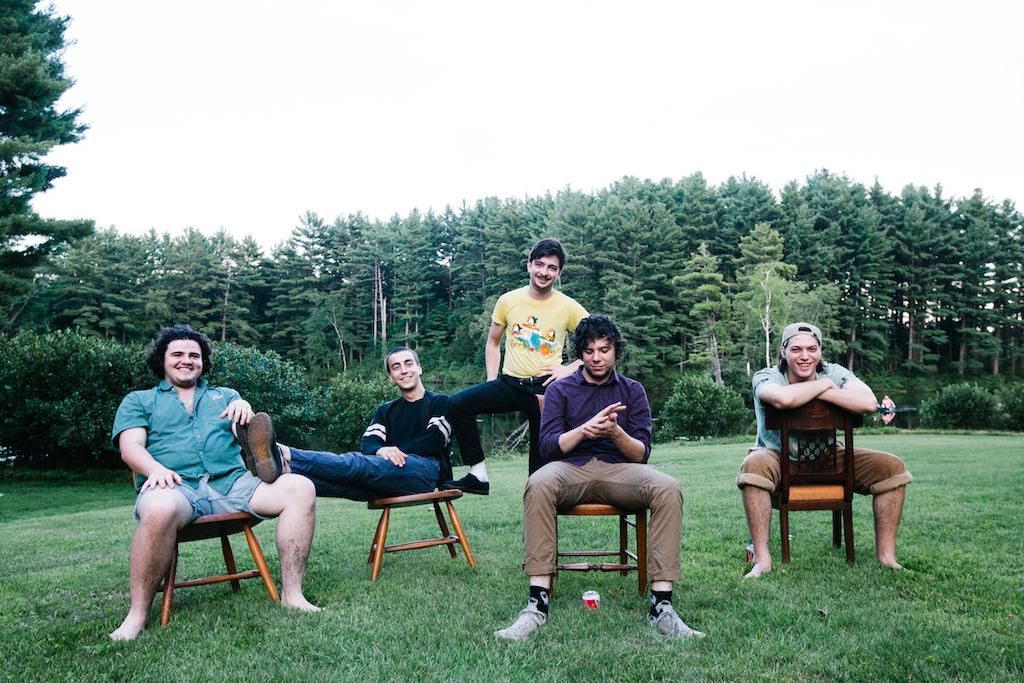 "We used to just be these innocent little children back in the high school days."
— Clay Frankel, Twin Peaks
Holed up away from the rest of the world, Twin Peaks finally have a record that showcases them at their brightest and boldest. "Despite the party that we have on the road all the time, we want our records to be the best that they can be, and to be something that we can really love," Clay divulges, as if imparting some great secret. "It's a goal that I don't think we really had when we started out, but we do now."
Party animals they might be, but there's no denying a great amount of care goes into everything Twin Peaks create. Whether they're pushing the limits of their capabilities in the studio or strutting their stuff under a set of stage lights, the band make every moment matter. "I'm extremely proud of this last record," Clay proclaims. "We had a lot of fun just doing every aspect of it – from producing it, to making the artwork, choosing the tracklist…" Toiling over every aspect of the albums creation, the group have never been prouder. "It's really like our baby, you know?"
Twin Peaks' new album 'Down in Heaven' is out 13th May via Communion Music. Photos: Daniel Topete, courtesy of Twin Peaks.