Watch:
Animal Collective bring 'FloriDada' to Colbert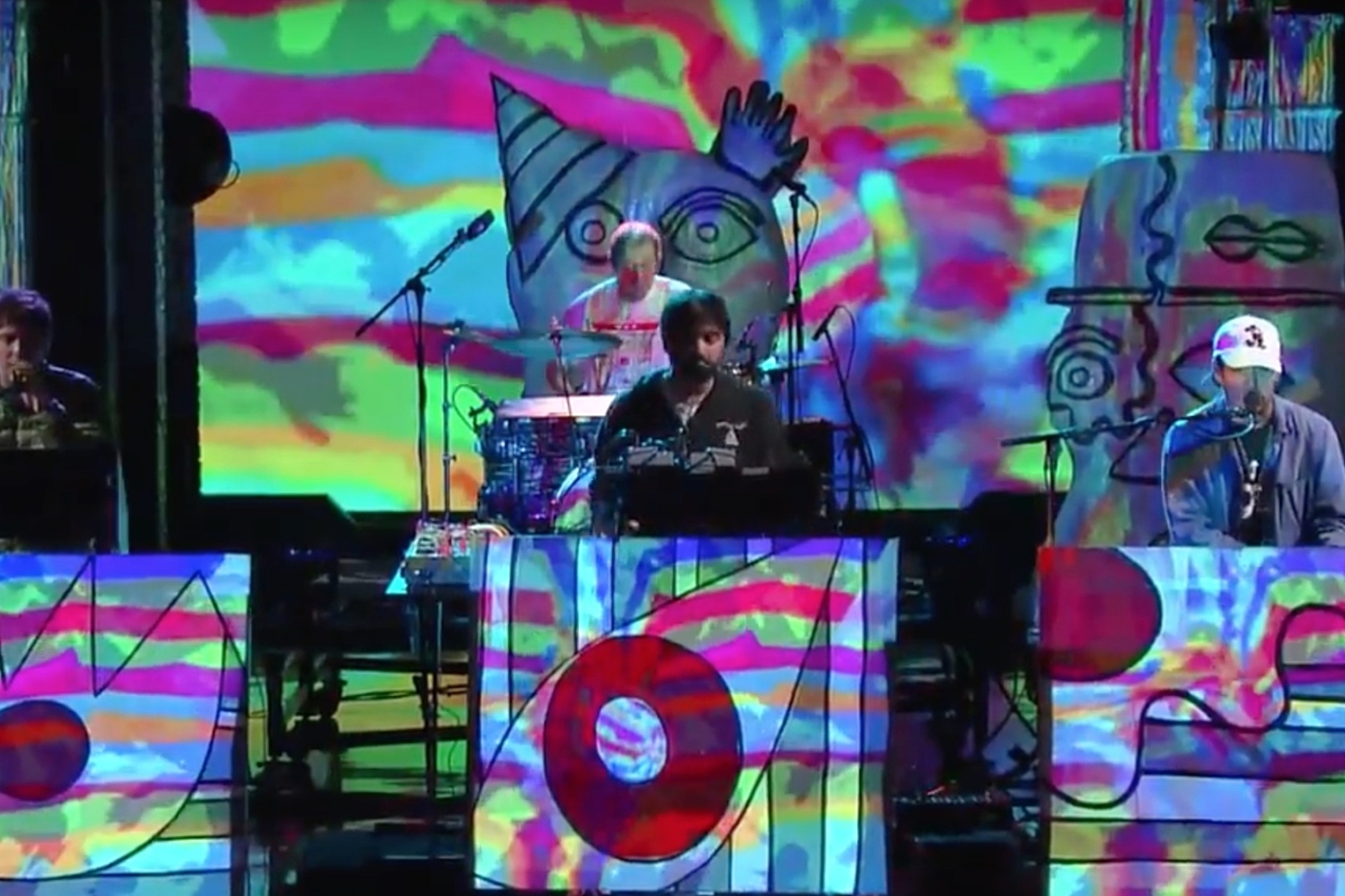 Standout from 'Painting With' gets a trippy performance.
Animal Collective were the special guests on last night's The Late Show with Stephen Colbert, performing 'FloriDada' from latest LP 'Painting With'.
First on the agenda is Panda Bear's remarkable puffa jacket, a real fashion statement but surely a bit too cosy under Colbert's studio lights.
Then there's the giant monster heads backing AnCo - already a marvel if it wasn't for the trippy light set-up.
Just like the band's latest record, there's an awful lot going on. Have a watch below and catch up with DIY's Animal Collective interview here.