Round-up:
Tracks: MØ, Metronomy & More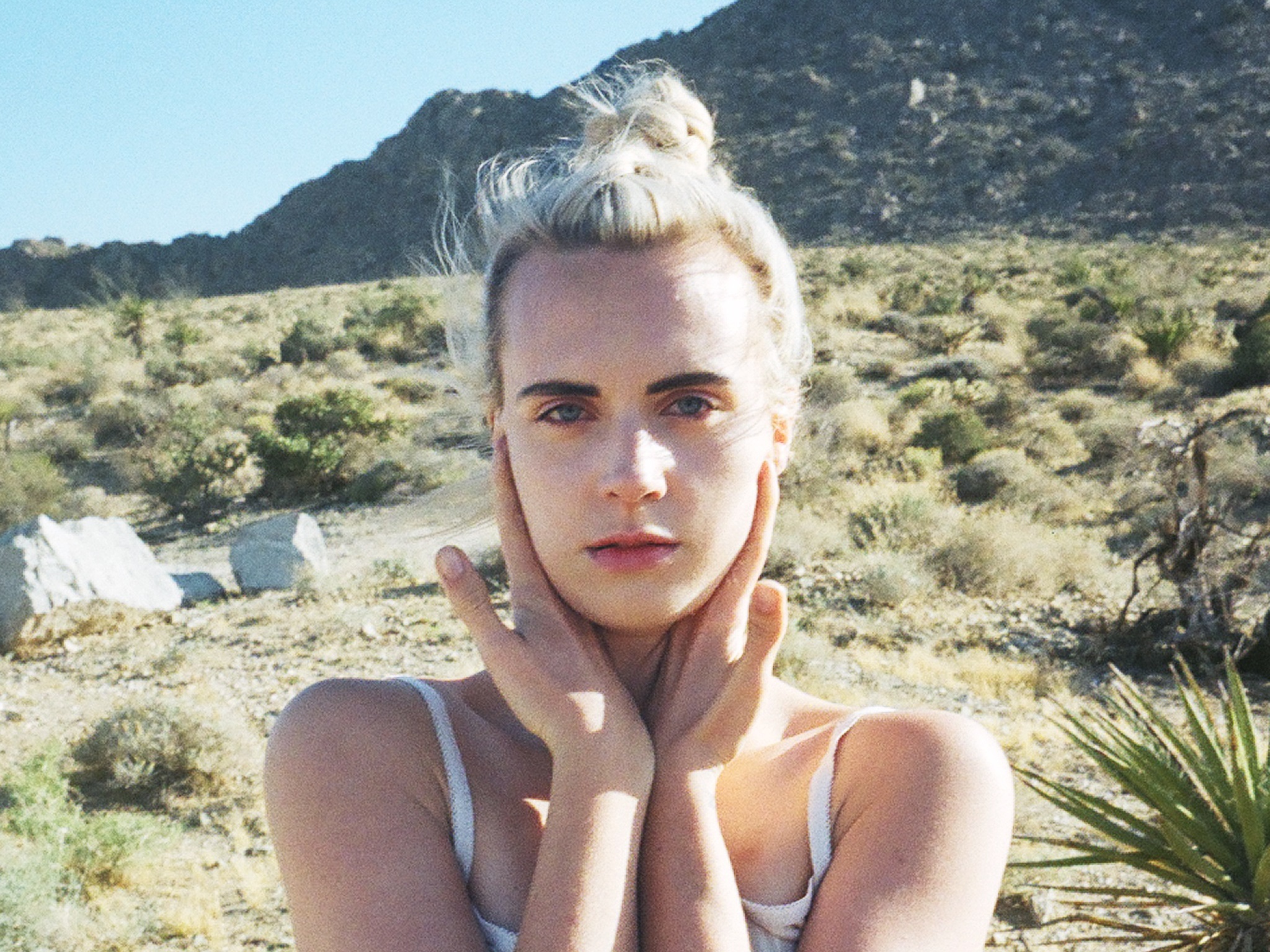 DIY writers pick out the biggest and best new songs from the last seven days.
Happy Friday to you all - as ever, it's been a week in which music was released. We've picked out the biggest and best new songs to emerge, and there's plenty to get stuck into. There's 'Final Song' - a MØØsive new banger from the Danish pop ledge. There's the very silly and totally brilliant return of Metronomy, a parkour anthem from Chvrches, and that's just for starters.
For everything else out this week head over to the DIY Listening Hub, or hit play on our Essential Playlist.
MØ has already had one hell of a year. Since linking up with Elliphant on the minimally hooky pop jam 'One More' back in 2014, she's been steadily stepping up her game, shooting for the pop bullseye, and skewering it cleanly with needle-sharp writing every single time. Her Major Lazer and DJ Snake collab 'Lean On' felt like the biggest leap forward. Add together every single listen to that song on Spotify, and you end up with enough time saved up to get to Pluto, and back, 89 times!
Outrageously great fun, MØ's a well-publicised fan of brilliant pop music. Such is her deep love for The Spice Girls, she once covered 'Say You'll Be There' completely earnestly. Likewise, there are no self-aware bells and whistles to 'Final Song,' no clever tricks or nose-taps in sight. Simple, bold, unswerving, and with all the instant impact of colliding headlong with a tidal wave of jelly and icecream flavoured Panda Pop, massive xylophones plunk atop a tower or scuzzing stabs, and crisper-than-a-rice-krispie-cake snares. Every element's right up in your face like it's taken a healthy glug of 'Drink Me' potion. In every way going, 'Final Song' is fucking huge. (El Hunt)
All neon bubble fonts, dodgy 80s hair-dos, and gaudy disco funk, Joe Mount isn't just taking a step away from the heartbreak fuelling Metronomy's last record 'Love Letters'. Gentle shoop-shoops and subtle building waves have been lobbed well and truly out the window. Brash, kitschy, and propelled by furiously hyperactive glass-chings, 'Old Skool' harks back to Mount's 'Nights Out' days as he yowls of overindulgence, money making, and superficial parties in the West End. "I love sex, and I love dancing, and reclining in your backseat," he announces. It makes barely any sense, and it's brilliant.
Casually enlisting Beastie Boys' Mixmaster Mike to scratch all across 'Old Skool' - because why the hell not, really - and embracing huge, juddering production tricks, Metronomy are letting loose on their latest like we've never heard before, and it's frenzied fun on a shiny, multicoloured plate. (EH)
If anybody holds the shimmery crown when it comes to soaring, floor-shaking synth-pop bangers, it's Chvrches. Just a few months on from their mega second album 'Every Open Eye,' the Scottish lot are busy again. This time, they're soundtracking a video game called Mirrors Edge Catalyst (a dystopian, sci-fi type effort, according to the band's Iain Cook).
Written from the point of view of Faith, the game's lead character, 'Warning Call' is a suitably dramatic bundle of euphoria; pulsing and flying high and urged forward by Chvrches' characteristically driving synths. Tasked with singlehandedly overthrowing an entire totalitarian regime, with special powers that range from parkour (fairly useful) to 'runner vision' (not sure, tbh) Faith's approached the right people for a motivational anthem, alright. Yet to put a foot wrong, and growing more gaudy and bold by the song, Chvrches are at the top of their game right now. Turning a dystopia into a utopia? Not a problem, on their watch. (EH)
The Stone Roses - All For One
With bands as prolific as The Stone Roses, the resurrection act is always going to be a tricky one to play. It'd be pointless attempting to recapture the swirling indulgence, and serotonin overload of the band's Haçienda days; all that stuff got consigned to musical folklore (well, and 24 Hour Party People) long ago. But then again, it's impossible to listen to 'All For One' without being distinctly aware, and saddened, that this is the same band that once wrote 'Fools Gold' and 'Made of Stone'.
The guitars noodle away inoffensively enough, with none of Stone Roses' old magic or stardust, Reni's drums skipping merrily along like the introduction to a children's telly show. All the band hallmarks are here, with none of the follow-through. And as for Ian Brown, what the bloody heck is he on about? "All for one, and one for all, if we all join hands, we'll make a wall," he husks repeatedly, shambling on about family, harmony, mystery, chemistry, and various other loose ideas that mash together without any discernible substance or uniting concept.
The most disappointing thing about Stone Roses' first song in decades is not that it's absolute crap; though lyrically it verges on it. Even worse - it's so middle of the road, it may as well live out its days in a minor back-road's cats eye, reminiscing about the good old days instead. (EH)

Speedy Ortiz - Death Note
"How many times do I have to say it?" asks an exasperated Sadie Dupuis repeatedly over 'Death Note's dissonant, unwieldy melody lines; strained howls of guitar feedback peeping through the gaps. An anime-nodding song about scrawled across diaries and churning revaluation, death notes gradually turn into love letters; pain turns into healing. By setting things down in pen, things can get better.
It's the kind of reflection we've come to expect as standard from the sharp songwriting mind of Speedy's frontwoman Sadie Dupuis. An outtake from the Northampton band's categorically ace second album 'Foil Deer,' it's a powerful sounding juggernaut of a track; cathartic, complex, and shadowey. There's just no foiling this lot. (EH)
EAT FAST - Fenham Dreadlock
EAT FAST don't fuck about. Band photos? Pointless. Grand, showy statements? Waste of words. Nope - all they care about is shooting their sugary power-pop straight to the veins. On the quick-fire 'Fenham Dreadlock', the needle's sharper than ever.
An all-too-short, teeth-rottingly sweet cut of fast and furious fuzz-rock, in two-and-a-half minutes flat the group lay all cards on the table. The title-track and opener of their incoming debut EP is as dizzying as they come - like spinning in circles after eighteen slush puppies, it's an explosion of colour and noise, leaving you breathless and cross-eyed before you even know what's hit.
Swirling guitar lines you can sing along to within seconds; screeches of feedback that hit like a gut-punch; scuzzy, buried-in-the-mix vocal hooks that lodge themselves in your cranium on their first outing. Get on board with this lot now - by summer's end they'll be echoing around every chaotic house party worth its weight in booze. (Tom Connick)
'Kairos' – Greek for "supreme moment" - fittingly came into being during one of Bombay Bicycle Club's biggest career moments. Penned by the band's Ed Nash as a rough melody line, behind Glastonbury's John Peel stage as they toured 'Flaws' no less, it's a song that went back into hiding as hectic touring, and increasingly massive records, took over the agenda. After years of putting his lone aspirations on the back-burner, Nash is finally going it alone with his solo project Toothless. Don't let the gummy namesake fool, however. Though his melodies drift and meander across the fretboards like Pavement on a generous helping of Valium, there's an inventive bite to everything Nash puts his mind to.
The b-side to Toothless' debut outing 'Terra,' Nash's new 'un 'Kairos' concerns itself largely with clinging onto old memories; trying to keep the snapshots clear and unaltered as time progresses. Looking back on favourite days, and picturing every micro-detail with simple, repeating phrases, 'Kairos' eventually settles a kind of peace with time's plodding progressions. Nash sings of reaching peaks, and leaving the past un-tinkered with, and with Toothless – a project which still welcomes the odd helping hand from his Bombay Bicycle Club bandmates on production or drums – he's not erasing anything. Moving forward instead, and concentrated on writing the present, it's a subtle statement of Toothless' intent. (EH)