Watch:
Coldplay head to the clouds for 'Up&Up' video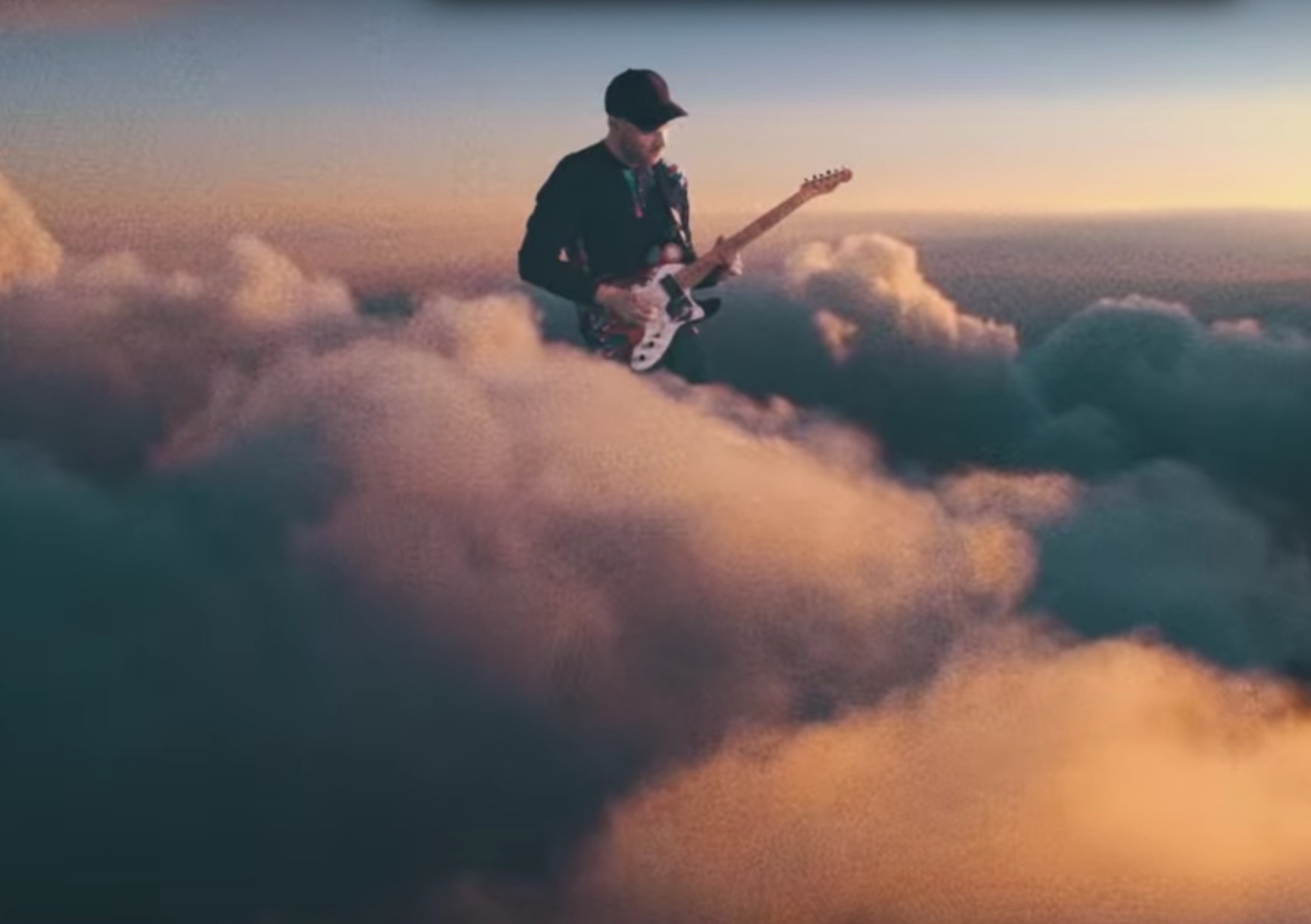 Track's taken from their (probably) final "conventional" album, 'A Head Full of Dreams'.
Coldplay have shared a new video for 'Up&Up', their song about taking a bunch of pingers.
Directed by Vania Heymann and Gal Muggia, the new clip finds giant-sized members of Coldplay playing guitar solos while in the clouds, having a nap on Planet Earth, drumming on a tropical island - all sorts. Everything's out of whack - butterflies are bigger than oil planatations, eagles bigger than the ocean - it's all very surrealist and quite clever, actually.
The track's taken from 'A Head Full of Dreams', last year's LP. In a recent interview with Beats 1's Zane Lowe, Chris Martin suggested it could be their last "conventional" album, but that the band weren't considering calling it a day.