It was Mensa be:
Gorillaz are working with Vic Mensa on their new album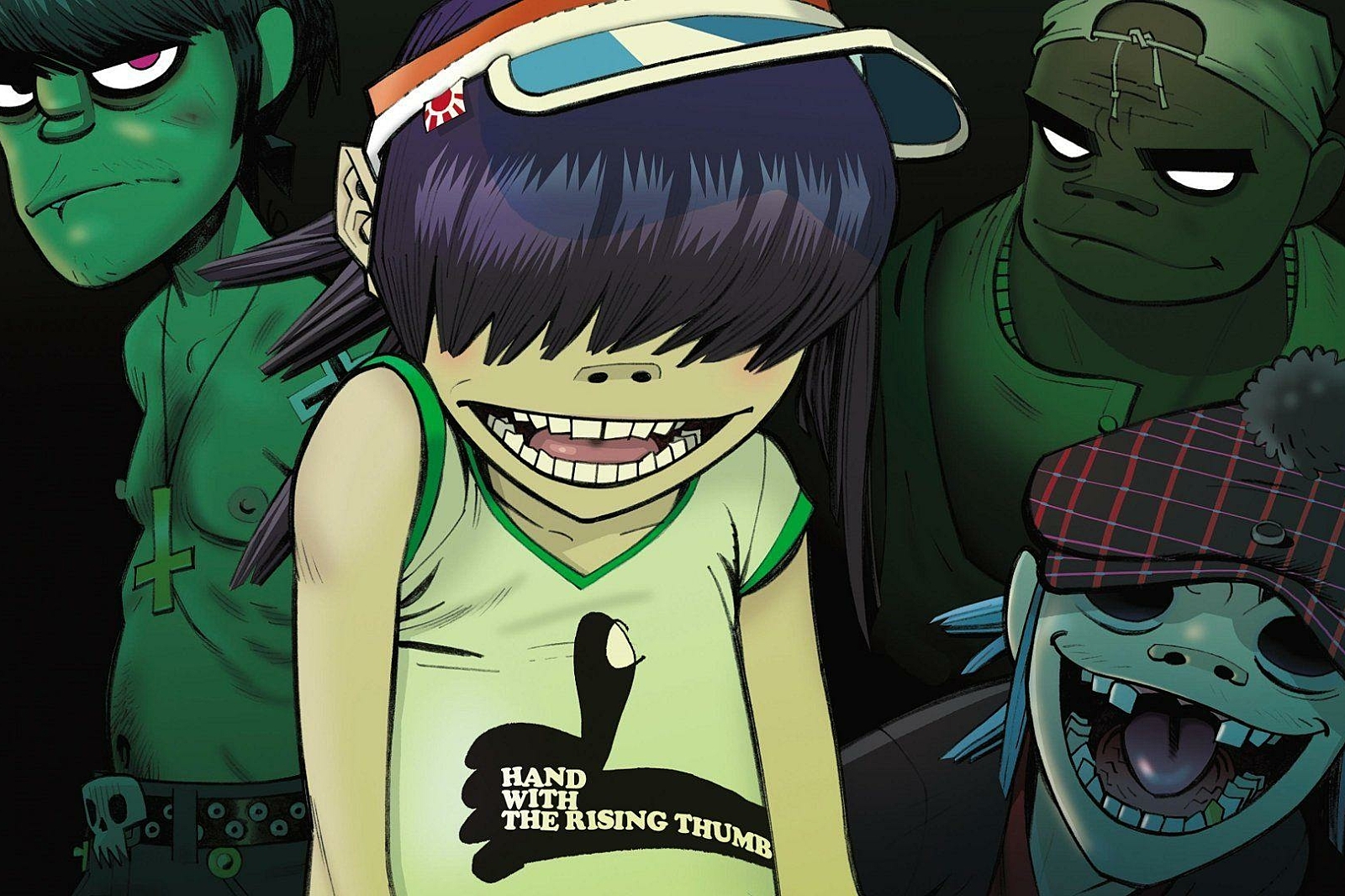 They're plotting a 2016 release according to Damon Albarn.
Currently back in the studio at work on their new album, it looks like Gorillaz are up to something with Vic Mensa.
Their visual collaborator Jamie Hewlett recently teased footage of the group mid-recording, and previously told DIY "2016 is going to be Gorillaz all year". The video showed Damon Albarn working alongside composer Jean Michel-Jarre, plus Liam Bailey and Twilite Tone. Albarn also previously confirmed that they're plotting a 2016 release in an interview with Australia's ABC News.
Now, through another cheeky little Instagram tease (the tinkers!) Gorillaz are hinting at a collaboration with the Chicago rapper Vic Mensa. Producer Remi Kabaka - who voices the band's Russel Hobbs - posted a fairly mysterious photo, which appears to be of the rapper. According to Reddit user JordanPower95, Remi Kabaka initially tagged Vic Mensa in the photo, before removing the giveaway tag later on.
Removed tag or not, a Vic Mensa link-up wouldn't come as much of a shock. The Chicagoan previously joined Damon Albarn to perform Gorillaz track 'Clint Eastwood' at the 2014 Governor's Ball.
£7.00
Buy Now