Watch:
Hinds share messy new 'Easy' video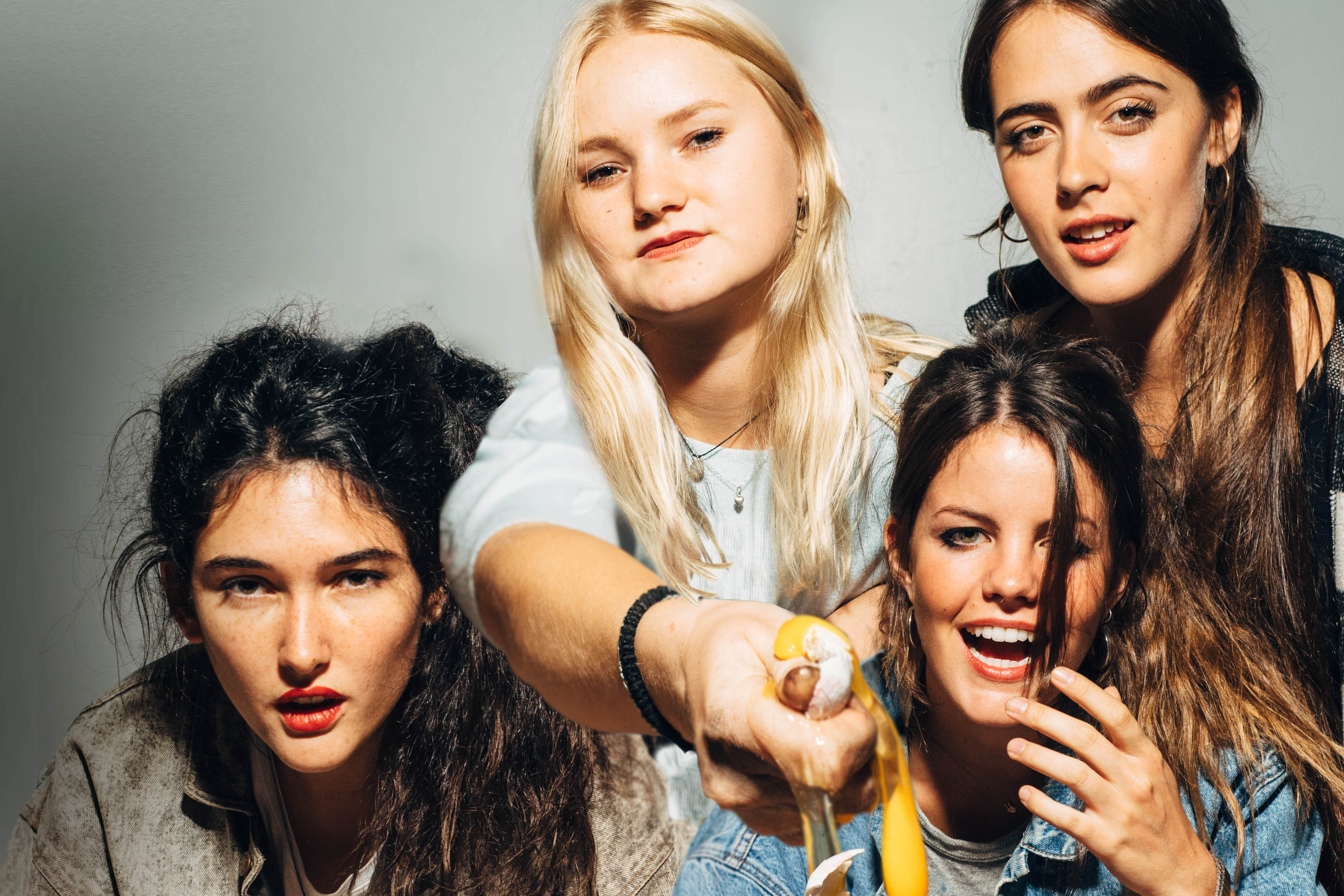 There's lots of regurgitated pasta and general destruction.
Hinds have shared a new video for 'Easy'; a destructive blur of dizzying camera pans, dramatically smudged make-up, and regurgitated pasta (charming). It's all about the messy, emotional-wreck stage that immediately follows a bad break-up, apparently.
If this video is anything to go by, the break-up that inspired 'Easy' was more dramatic than last night's EastEnders (no spoilers, but it was a big one). With dried eye make-up running down their cheeks, Hinds play the 'Leave Me Alone' cut while chain-smoking and dribbling spag bol all over shop. It's a right old mess tbh.
"You love him, but he doesn't [love you] anymore," the band wrote in a press release. "And being in bed with him is giving him nightmares. And you are the hangover in his mornings, and the homework during the day, and the pain in his ass. When you reach that point, you can't help but self destruct. There is just nothing you can do. It's too late to take it easy."

Hinds released their debut album 'Leave Me Alone' at the beginning of this year. Read the DIY cover feature with the band here.
Watch the John Strong directed video for 'Easy' below.
Hinds play Bilbao BBK Live (7th-9th July) where DIY is an official media partner. Tickets are on sale now. Visit diymag.com/presents for more information.