Interview:
Amber Arcades: "My favourite part about playing live is the adrenaline kick"
Ahead of her performance at The Great Escape, Annelotte de Graaf opens up about her debut album.
From working in human rights law, to opening the doors to her Utrecht squat and inviting strangers to say, it's fair to say that Amber Arcades' Annelotte de Graaf has spent the past few years living life to its fullest and really making her mark.
Now, having spent her life savings on a trip to New York to work on first full-length, the Dutch musician is about to release 'Fading Lines', her debut album and make her debut at this year's The Great Escape. Ahead of her slot on the Dutch Impact stage this weekend, DIY caught up with de Graaf to find out just went into making her new album, and what she'd hope listeners will take away from it.
Are you looking forward to your visit to The Great Escape this weekend?
For sure! We've been to Brighton a couple of times before for gigs and we absolutely love the city. It'll be great to spend a couple of days there for the festival. Also a lot of cool bands are playing so we're looking forward to catching some shows!
What should people be expecting of the set? What's your favourite part about the live show?
I think it's mostly a show that people will zone out at, like they're carried away by the songs to some extent. On some occasions I've also seen some people dancing, which was great! I'm not exactly a naturally born stage-personality. I still get quite nervous most of the time for a gig! My favourite part about playing live is the adrenaline kick I get out of it, stepping over that anxiety. And once I get over my nerves and get in the performing zone in my mind, it really is quite liberating for me to be able to stand on a stage and have a connection with my band and the audience. Also seeing people react to the music physically, either dreaming away of dancing and singing along, is really cool… That creates a real sense of connection.
You're about to release your debut album – what did you want to explore on this record, both lyrically and musically?
I never really make a set plan when writing music. I don't sit around and think like, "oh, on this record, I want to write songs about this particular theme or I want to explore this and this musically." I just write whatever comes up in my mind. Sometimes I even have a hard time figuring out myself what a certain song is about specifically. Mostly it's numerous entangled thoughts combined. Anyway, I'd written a bunch of these songs ever since the release of my first EP in 2013 and I wanted to make those songs into the best record I could make. And since in essence they were quite poppy songs I thought it would be interesting to work with a producer who is used to working with louder/more experimental bands, to step outside of my comfort zone, so that's why I chose to work with Ben.
What was it like to go to New York to record? How was it to work with Ben Greenberg?
It was the best time. It was kinda scary going in because I'd only talked to Ben on Skype a couple of times, so I didn't really know for sure if the collaboration would work out. I mean obviously I chose to work with him because he had a lot of cool ideas for the record but you never know how your "vibe" with a person will be in person, you know? Luckily it turned out to be a great vibe, also with the rest of the team (Shane, Keven and Jackson). It was just really open, chill, collaborative and inspirational. I was super happy to see how everyone was so keen to be involved in the creative process and contribute ideas for arrangements, parts and structures. Also, New York is just an incredibly inspirational environment for me. It just feels like walking into a real life movie so my brain associates it automatically with the movie-like idea that everything is possible.
What would you like listeners to take away from the record?
Hmm, that's not something I put a lot of thought into honestly. I don't set out to make music with an idea of what I would like other people to take away from it. A lot of people have told me though that listening to my songs makes them feel a weird mixture of melancholic and blissful feelings at the same time. I guess that makes sense because that was pretty much my state of mind whilst writing a lot of the songs for the record, after my grandfather had passed away which was really sad but also vaguely inspirational and life affirming.
Amber Arcades' new album 'Fading Lines' is out on 3rd June via Heavenly. She plays Dutch Impact's Komedia stage at The Great Escape, Friday 20th May, 3.30pm.

Get your copy of the latest issue
More like this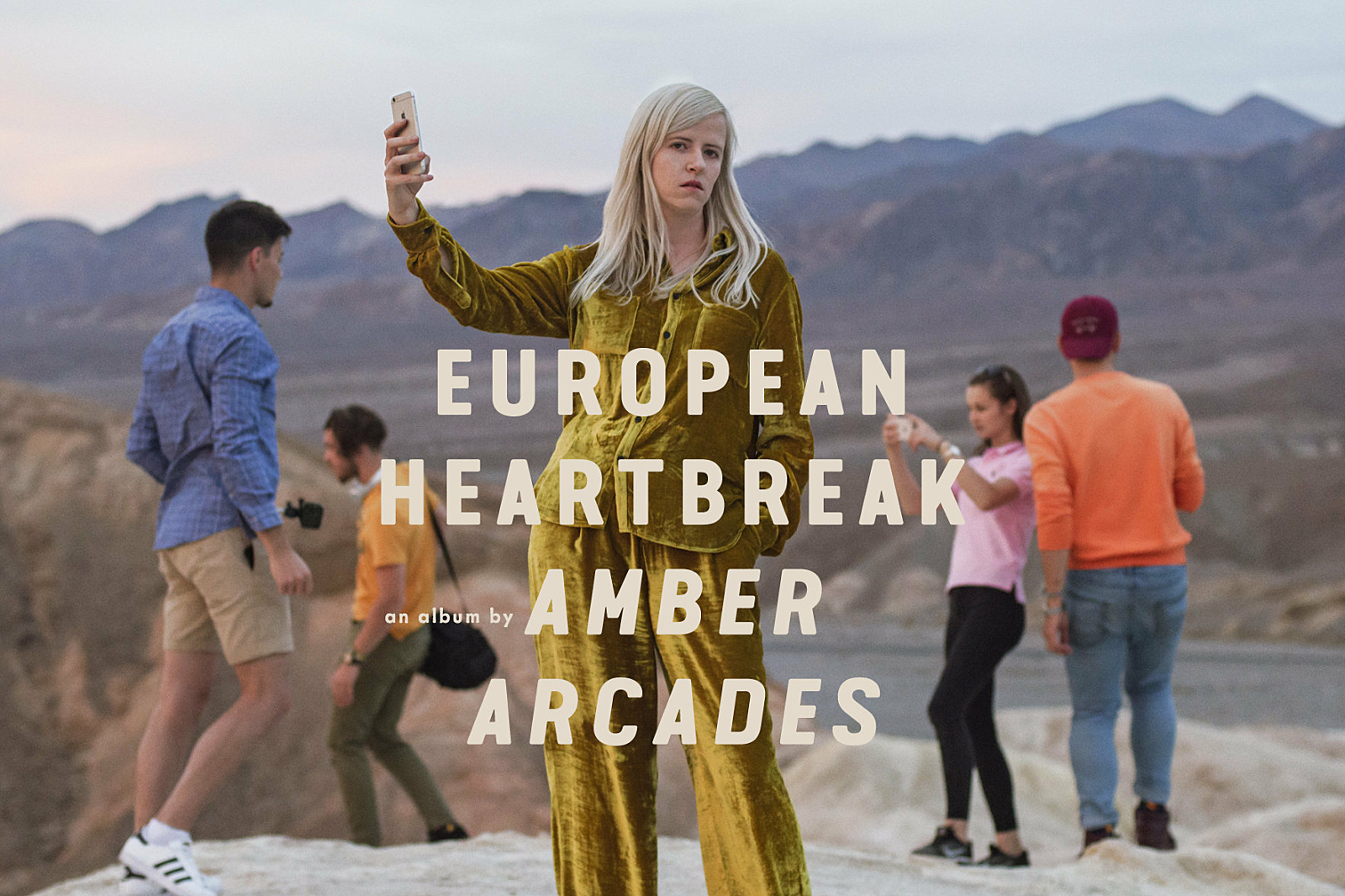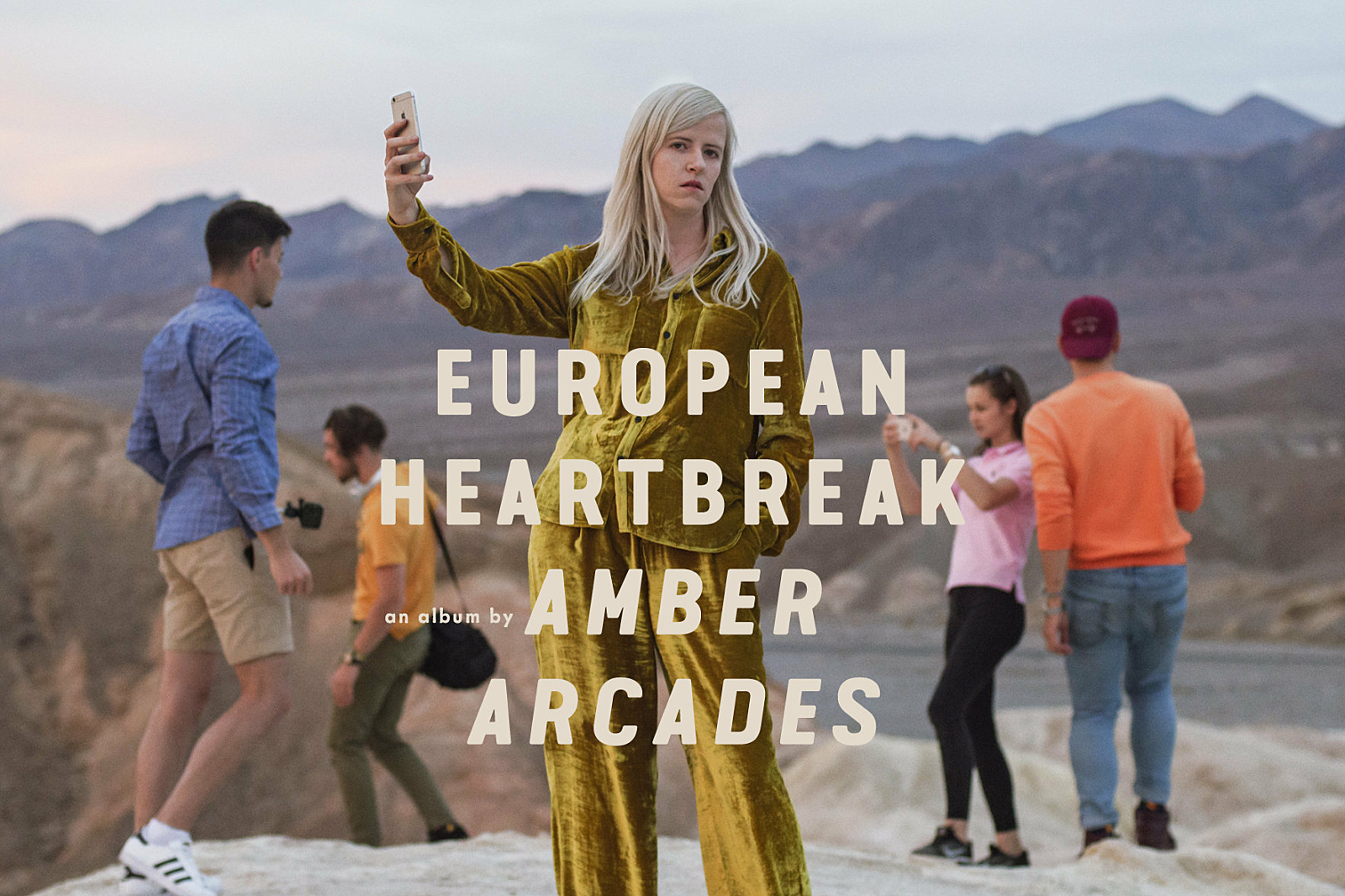 Ahead of her performance at The Great Escape, Annelotte de Graaf opens up about her debut album.