Listen:
Liss stream all-killer 'First' EP in full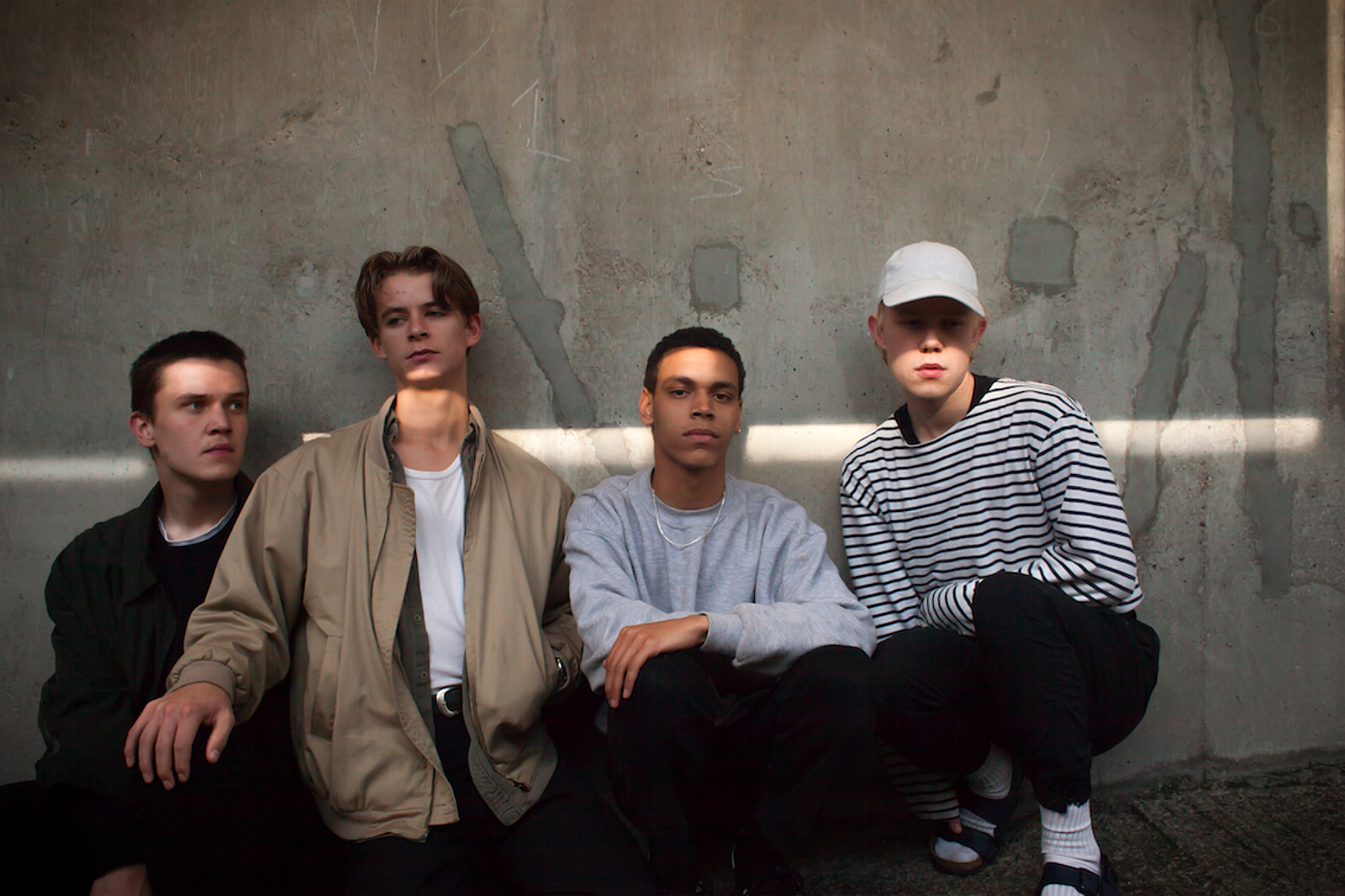 XL-signed Danes have also shared a new 'Miles Apart' video.
Believe the hype with Liss, a boundary-shunning four-piece from Aarhus, whose debut EP 'First' is streaming in full.
Earlier this week, the alt-R&B newcomers dropped shuffling disco track 'Miles Apart' and the equally sharp 'Good Enough'. The rest of 'First' consists of this year's gigantic 'Sorry' single and playful move-buster 'Without Me'. On every track, frontman Søren Holm is magnetic, floating unheard-of notes over funk-lined guitars and playful atmospherics. It's no surprise, then, that XL acted quick to sign the Danes for an album deal.
Listen to 'First' below, and watch the Hector Dockrill-directed video for 'Miles Apart'.
Liss play the following European dates:
MAY
21 Brighton, The Great Escape
24 London, Moth Club
25 Paris, Fleche D'Or
27 Manchester, Dot to Dot
28 Bristol, Dot to Dot
29 Swinderby, Lost Village
29 Nottingham, Dot to Dot
JULY
01 Roskilde Festival
15 Melt! Festival
16 Latitude Festival
22 Musik i Lejet Festival
23 Midi Festival
28 Gæstgiveren Festival
29 Trailerpark Festival
Liss will play Latitude Festival (14th-17th July) and Melt! (15th-17th July), where DIY is an official media partner. Tickets are on sale now. Visit diymag.com/presents for more information.