#TGE16
Dilly Dally beat electrocution in ferocious Great Escape set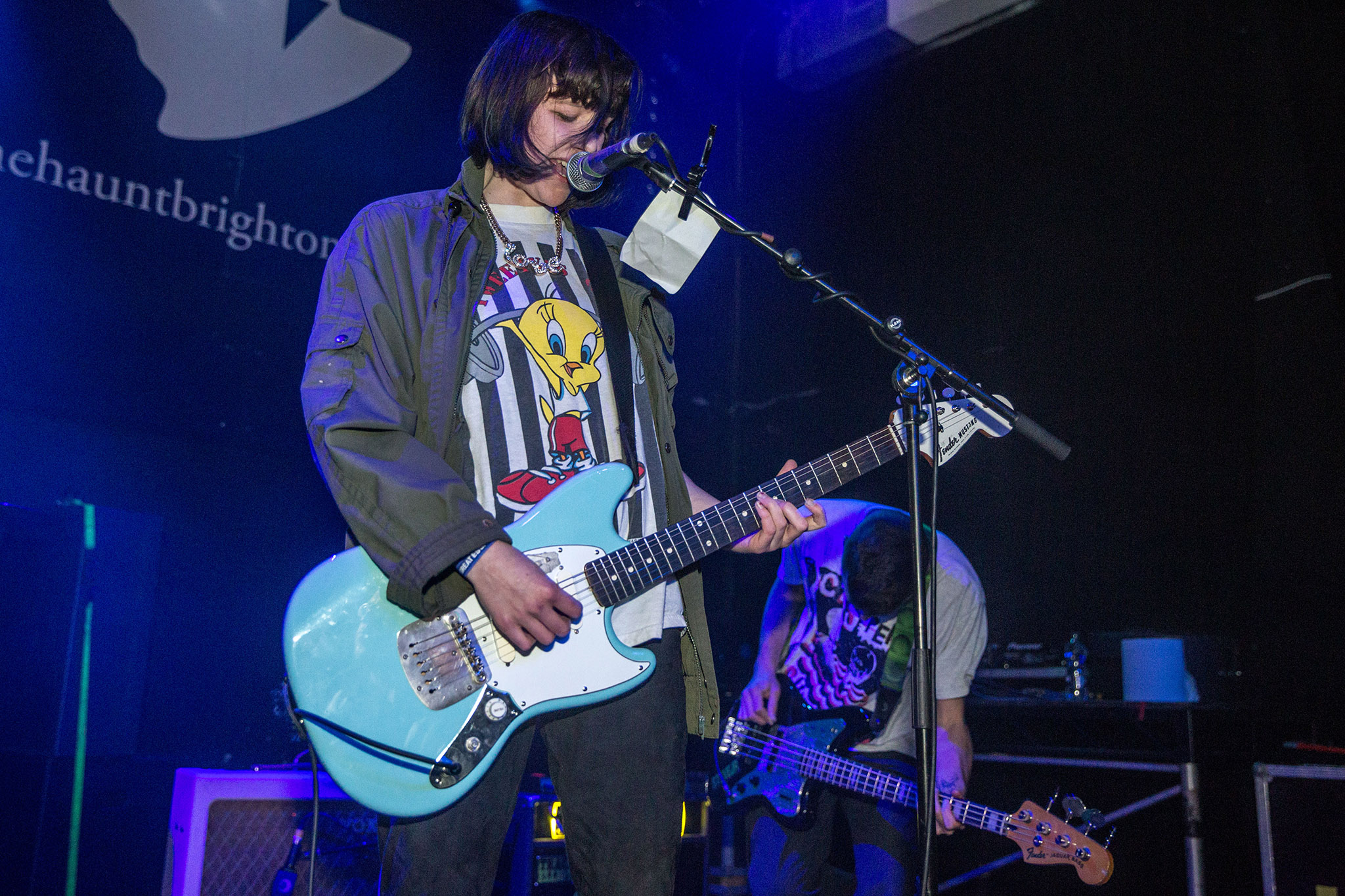 Nothing was getting in the way of the Toronto band's brilliance during their set at The Haunt.
Festivals are always a bit unpredictable: that's one lesson that Dilly Dally's Katie Monks learned the hard way during their Great Escape set. Thanks to a rather pesky power adaptor, the Canadian frontwoman's first words to the crowd are explaining that her microphone insists on electrocuting her whenever she goes to sing. Luckily, that's not enough to get in the way of their ferocious performance.
Having ripped off her boot and tied her sock around the offending mic to try and control the shocks, the quartet throw themselves head first into 'Desire', as opened by Monks' gut-wrenching screams of "One, two, three, four!" They're brilliantly tight from the off; a lean, growling machine that somehow manage to seem unaffected by the occasional bout of electrocution.
Monks is a ferocious leader, with her gargling-with-glass vocals slicing through Liz Ball's intricate layers of guitars with ease. The packed-in crowd of The Haunt are mesmerised by their offerings, as they run through cuts from debut album 'Sore' and it's quite clear that no amount of technical difficulties - electric shocks or otherwise - can shake the gut-wrenching brilliance of this band.