Premiere:
Big Deal stream new album 'Say Yes'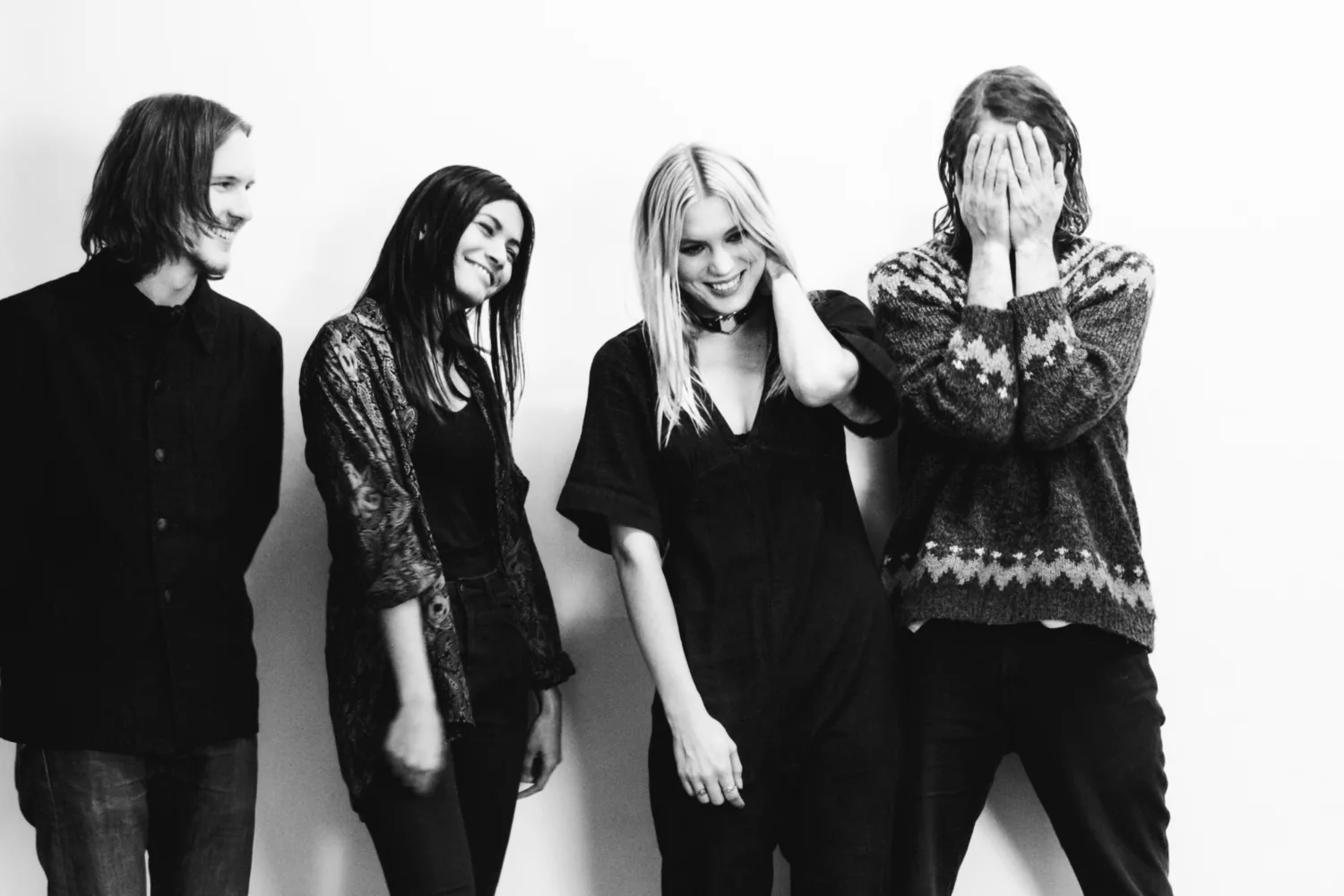 We've got the first spin of the band's totally ace new record.
In between stolen laptops and plentiful heartbreak, Big Deal had a right old 'mare these last few years. Most people might respond by huddling away with Netflix and a bag of crumpets; Kacey Underwood and Alice Costelloe answered it with their most rip-roaringly brilliant album yet.
Their third album 'Say Yes' is affirmative to the core, by name and nature. Saccharine vocals coat like sherbet, in tense contrast with a bitter­laced dib­dab of clouded melodies. Time and time again, the pair make zesty, sugary lemonade out of sour lemons. And even when they're teary-eyed and falling out of love - on starkly honest standouts like 'Still My Dream' and 'Don't Forget' - there's a persistent feeling that mega-riffs can overcome mega-woe.
Big Deal hit the road very soon indeed to tour the new record. Find all of those dates below.
We're absolutely blimmin' beside ourselves to have the first spin of Big Deal's brand new album 'Say Yes'. Listen to the whole thing here.
JUN
06 Leeds Brudenell Games Room, UK
07 Glasgow King Tut's, UK
08 Sneaky Pete's, Edinburgh, UK
09 Soup Kitchen, Manchester, UK
10 The Bullingdon, Oxford, UK
11 Sunflower Lounge, Birmingham, UK
13 Guildford The Boileroom, UK
14 Southampton The Joiners, UK
15 Oslo, London, UK
17 Bournemouth The Winchester, UK
18 The Hope & Ruin, Brighton, UK
19 Louisiana, Bristol, UK
JUL
28 - 31 LeeFest: The Neverland, Kent, UK
29 - 31 Cloudspotting Festival, Lancashire, UK
AUG
10 - 14 Boardmasters Festival, Watergate Bay, Newquay, UK

Get your copy of the latest issue